2019 State Scholastic Chess Championship - We Did It Again!
March 6th, 8:30PM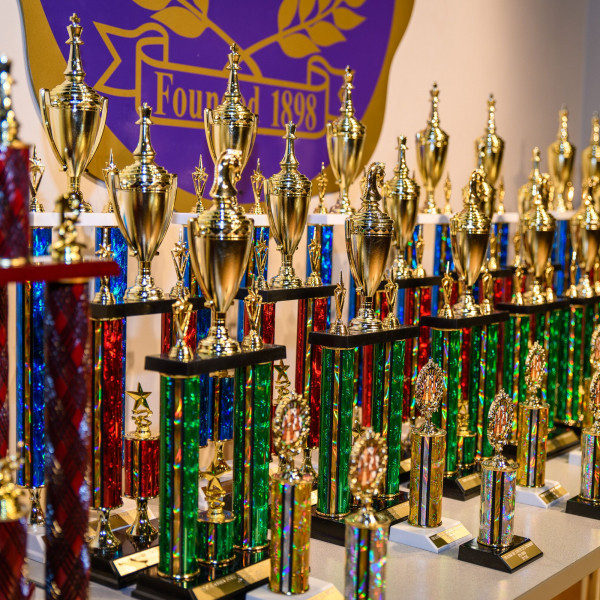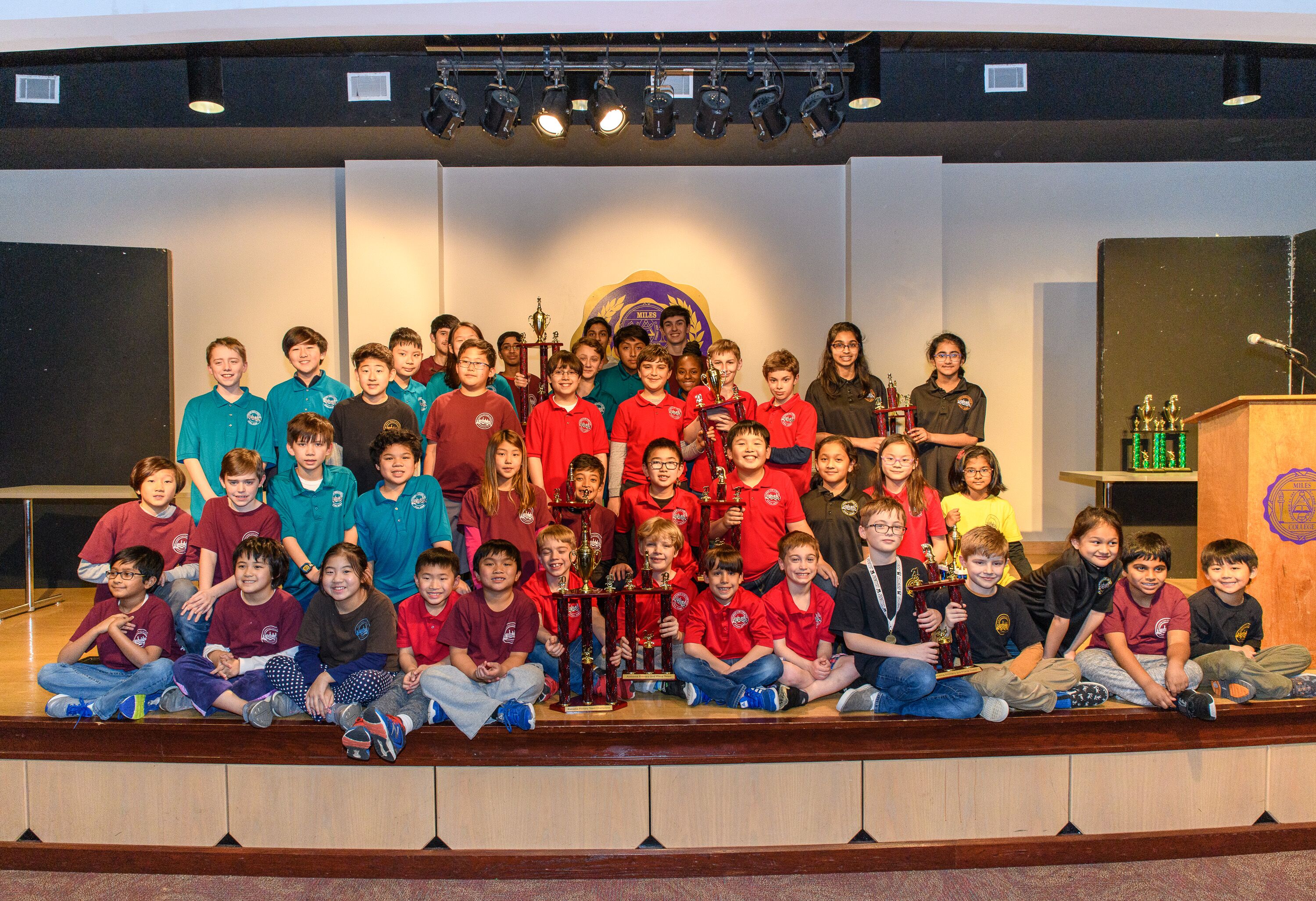 The Alabama Chess Federation held the 2019 State Scholastic Chess Championship at Miles College in Fairfield, Alabama March 2-3, 2019. Madison teams dominated the event sweeping all team awards in the High School, Jr High, and Primary sections and winning two of the three awards in the Elementary section.
Open K-12 School Section Champions - Bob Jones High School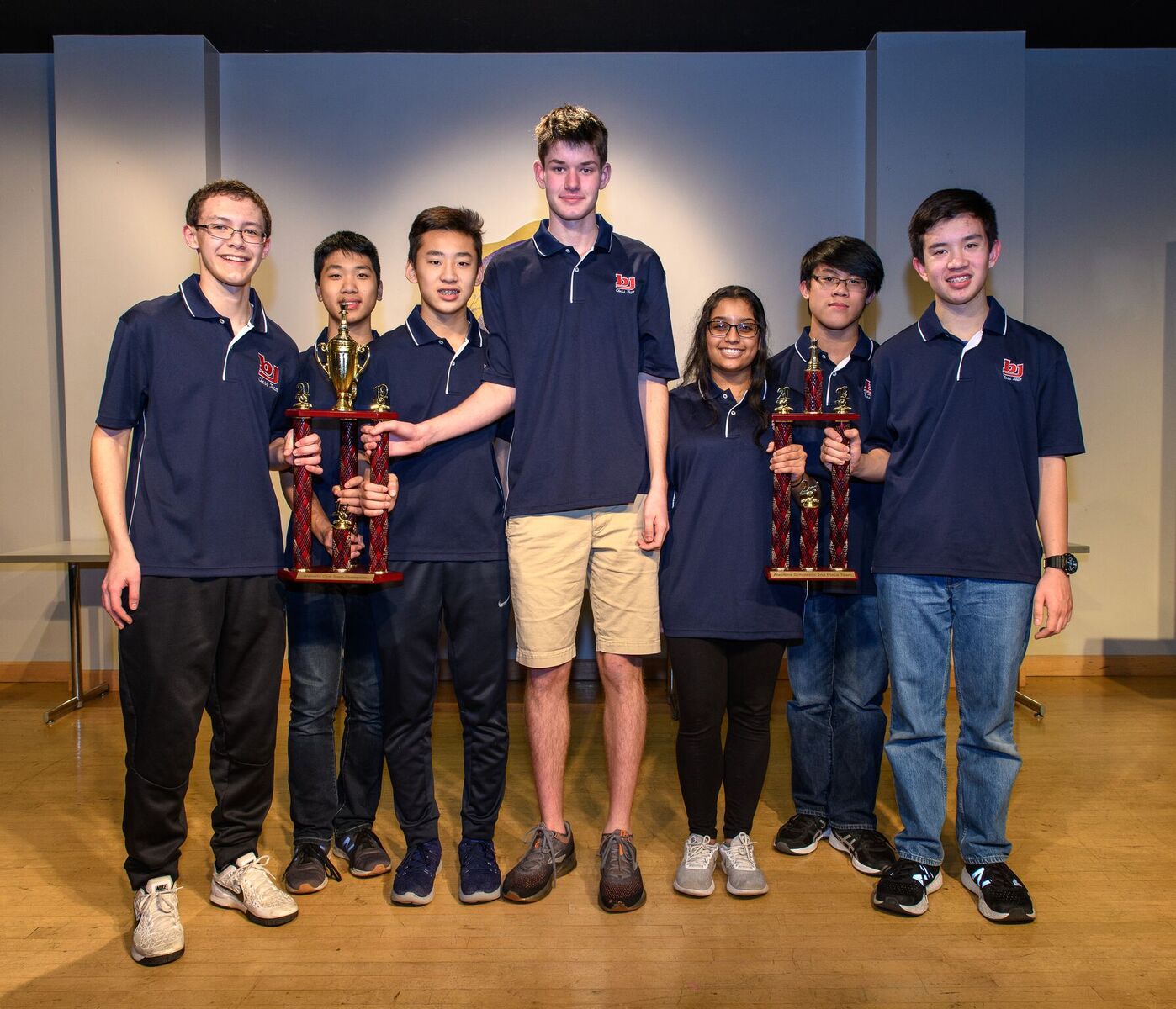 For the first time in Bob Jones High School history, two teams from BJHS placed 1st and 2nd place in the High School Open Section of the State Scholastic Chess Championship. The BJ Blue Team comprised of Junior Michael Guthrie, Sophomores Will Bao and Josh Lin, and Freshman Jenson Wilhelm placed 1st with a perfect team score of 4 points. The BJ Red Team comprised of Freshmen Maanasi Limaye, Thomas Nguyen, and Edward Calinsky and Junior Madison Gore placed second in a nail-biter that came down to the final game in the final round with 20 seconds left on the clock! These students are also members of the BJHS Chess Club and serve as volunteer coaches for elementary students in Madison. They are coached by FM Bradley Denton.
During the individual competition on Saturday March 2nd, JCHS students Will Fox and Om Badhe and BJHS students Michael Guthrie and Josh Lin each scored 3 points and tied for second place.
Jr High School Section - Discovery Middle 1st & Liberty Middle 2nd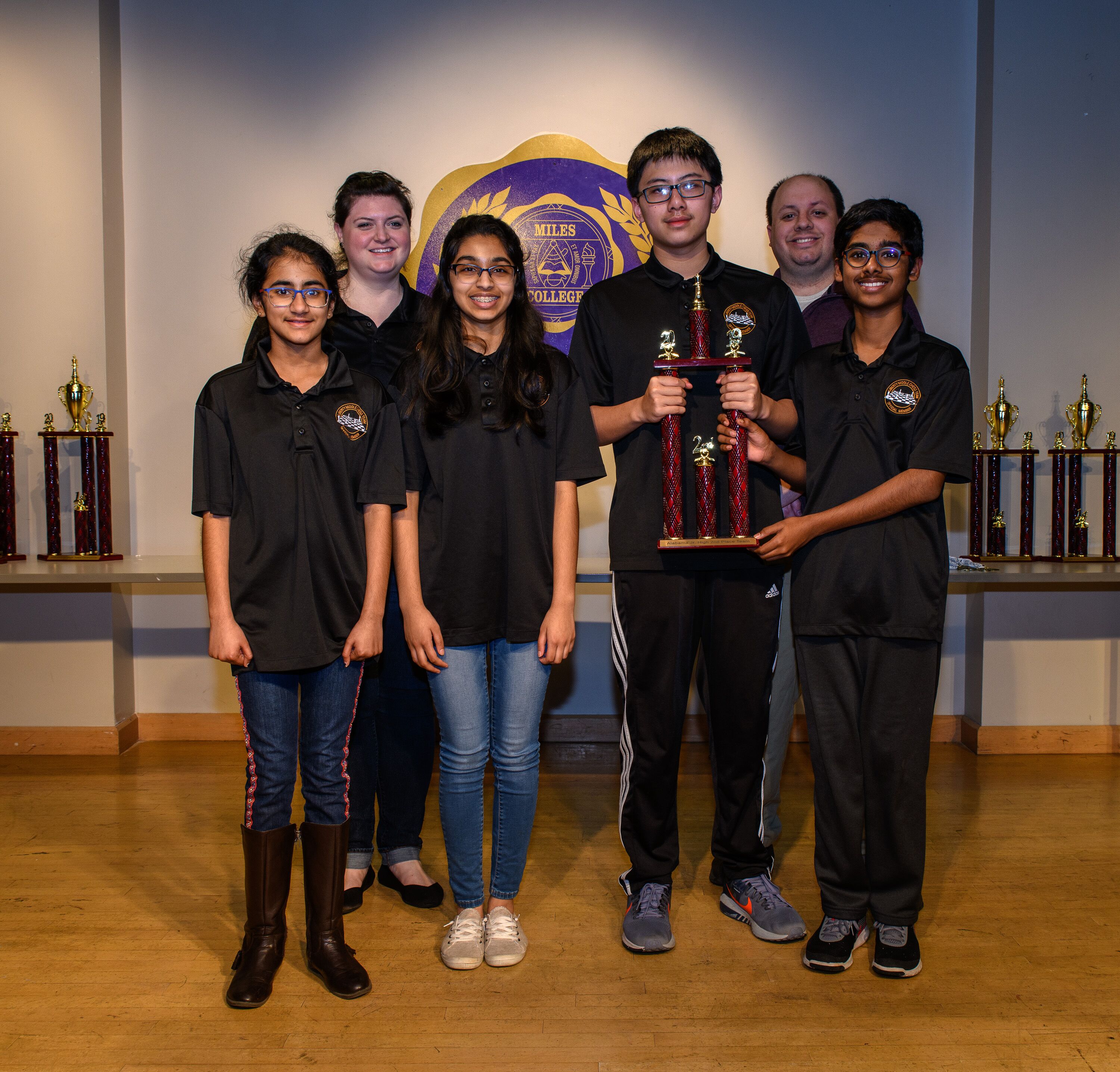 From the beginning of the 2018-19 school year, the chess teams from Discovery and Liberty Middle School battled in local tournaments with members from both teams trading wins and losses in close contests. It seemed fitting that the top prize at the State Scholastic Chess Championship would come down between these two schools. Although the head-to-head match was a close one, Discovery Middle edged out Liberty Middle to win its 5th consecutive state championship title. The DMS Teal team was comprised of Steven Pan, Constance Wang, Victor Lundy, and Henry Holland. The LMS Orange Team was comprised of Oviya Gowder, Shreya Sunil, Ethan Xu and Rishi Sethuraj. Both teams are coached by FM Bradley Denton. In the Individual Competition on Saturday, DMS 6th grader Steven Pan won 2nd place in the Elementary (K-6) section. LMS students Shreya Sunil and Ethan Xu and DMS students Constance Wang and Victor Lundy all tied for third place with 2.5 points each.
Elementary School Section Champions - Rainbow Elementary
For the sixth consecutive year, a team from Rainbow Elementary has won the State Scholastic Chess Championship! This year's Rainbow Blue team comprised of Karsten Wallace, Xavier Bruni, Artem Starenki, and Marek Fries brought home the 1st place trophy, beating out a team from Vestavia Hills Elementary and teammates on the Rainbow Green team. Rainbow Elementary is coached by Will Stevenson.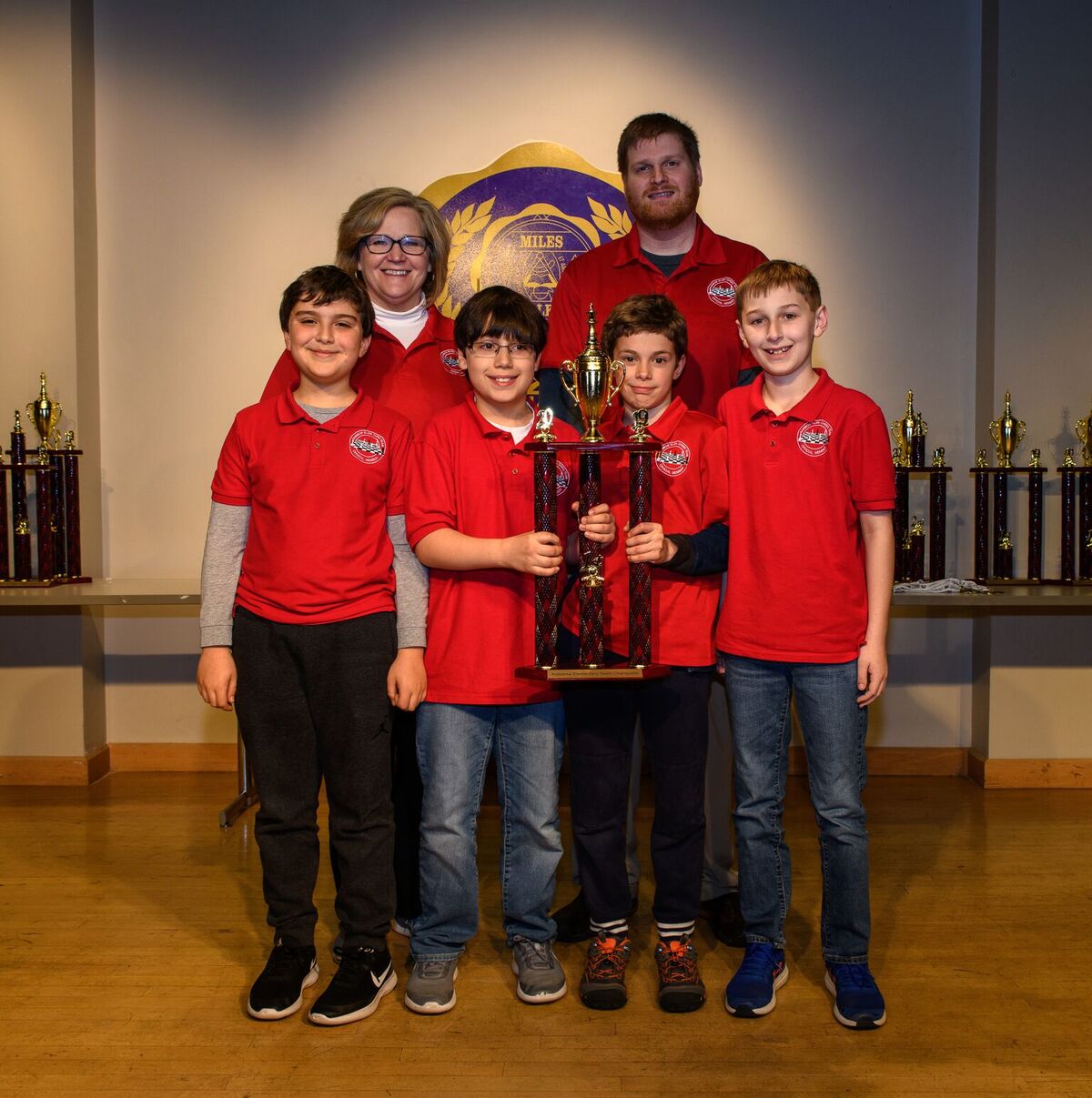 Rainbow Green team members pictured below are: Landon Drummond, Andrew Nguyen, Caroline Wang, and Ethan Van. Rainbow Green finished in 3rd place.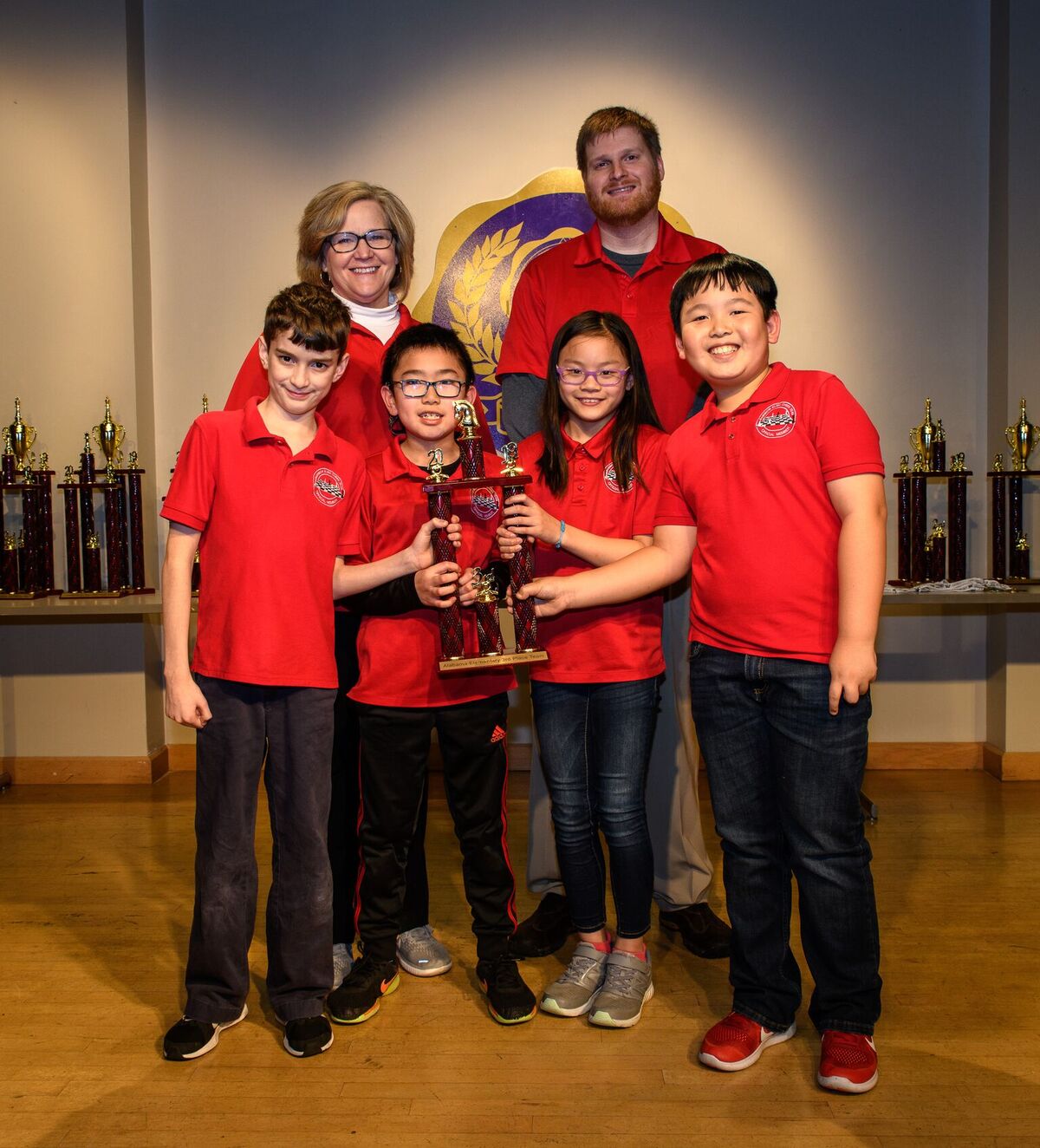 Primary (K-3) School Section Champions - Rainbow Elementary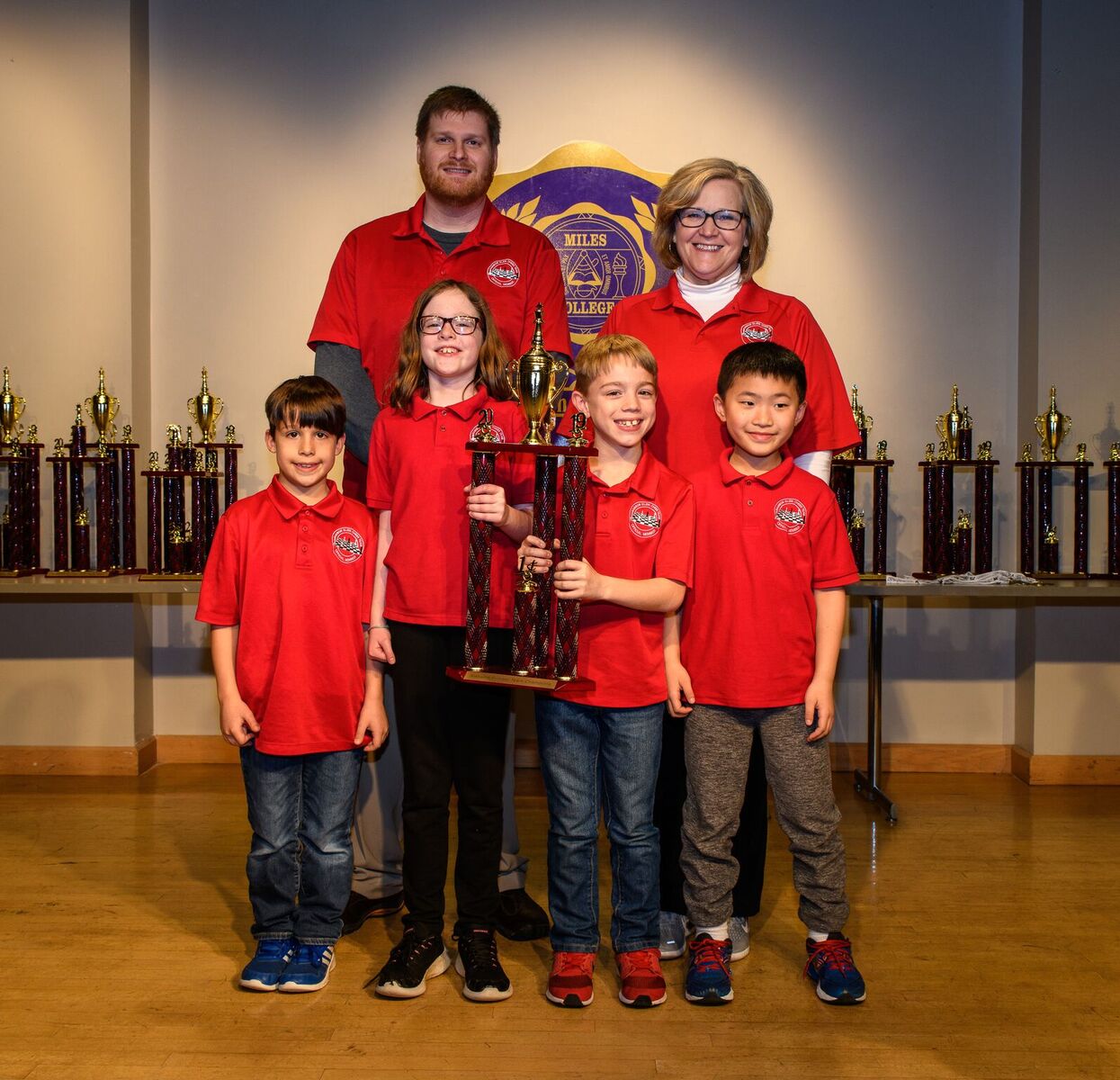 The Rainbow Elementary Red Team (above) comprised of Blaise Bruni, Sarah Rydbom, Holland Lang and Noah Hsu won 1st place! Below the Rainbow Elementary Yellow Team comprised of Caden Jordan, Logan Rydbom, Jethro Jones, and Tyce Crosswy won 2nd place and the Horizon Elementary Team comprised of Asher Kovacs, Samsara Rajbhandari, Trenton Holcombe, and Xander Yem won 3rd place! A complete sweep of all Primary team awards.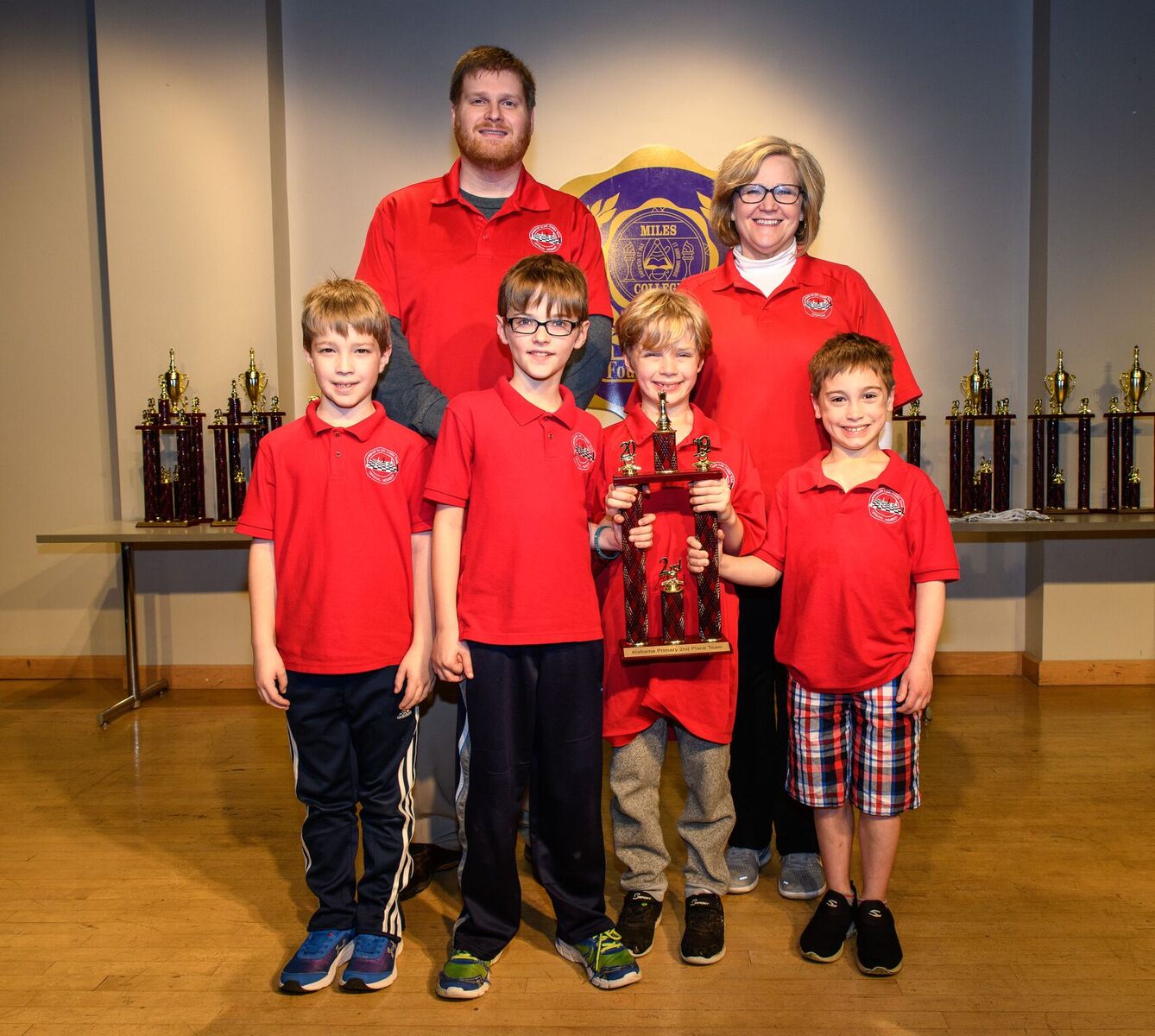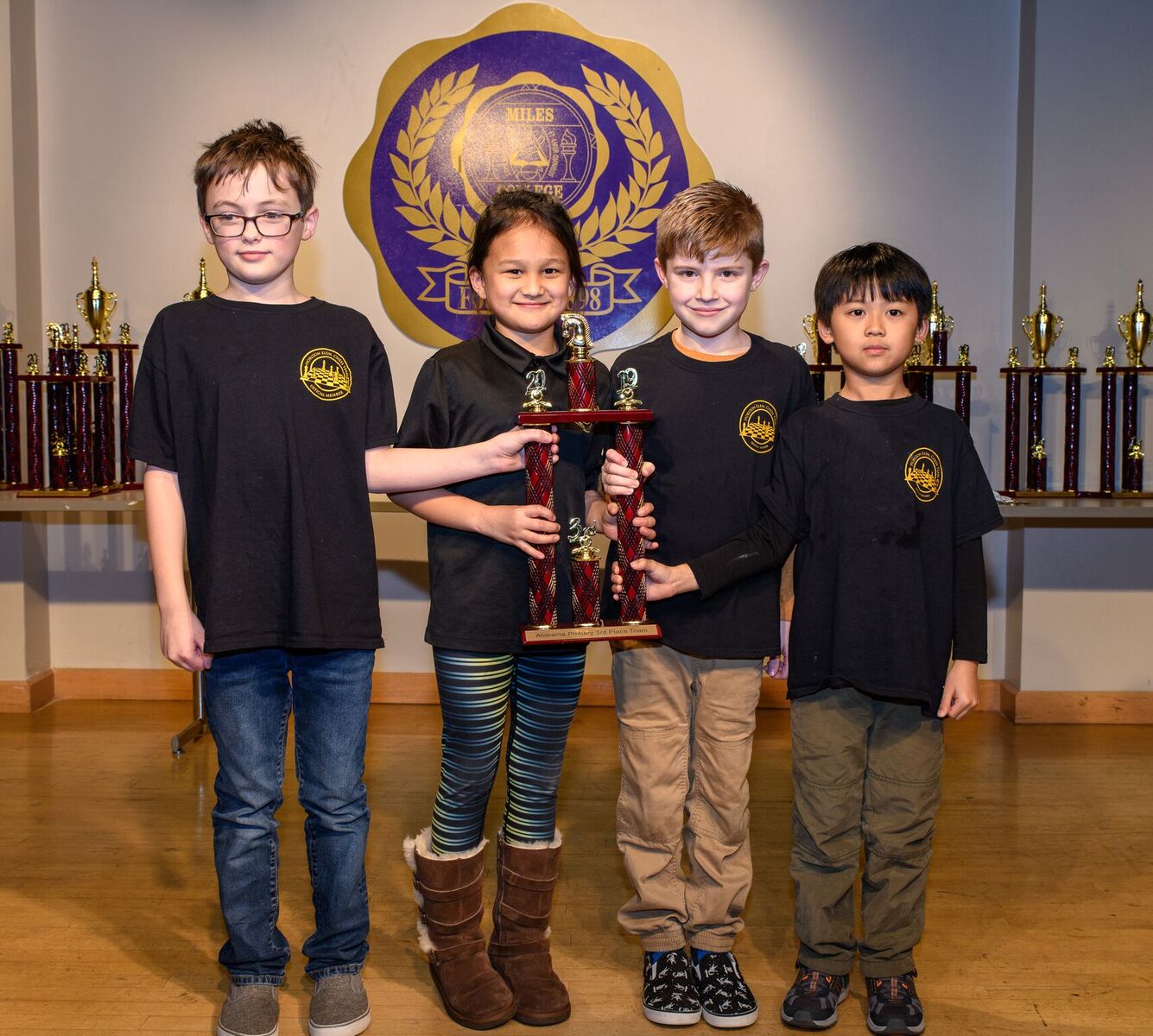 Laya Gowder Wins the Primary Individual Title!


Heritage Elementary third grader Laya Gowder was crowned the Primary (K-3) champion during the Individual competition on Saturday March 2nd. Mill Creek third grader Anna Ai placed 3rd and Rainbow Elementary second grader Blaise Bruni placed 4th, and Rainbow third grader Holland Lang placed 5th. Tied for 5th place with 3 points were: Noah Hsu (Rainbow), Samsara Rajbhandari (Horizon), Jethro Jones (Rainbow), Asher Kovacs (Horizon), Tim Lee (Columbia), and Shravan Balaji (Mill Creek).
MCCL Club Teams Win 1st and 2nd!
The Club division of the State Scholastic Chess Championship allows teams to combine students from different schools. MCCL sponsored teams in the K-12, K-6 and K-3 sections. The MCCL K-12 Club team was comprised of JCHS students Om Badhe, Will Fox and Sohan Mynampally and BJHS student Julian Olvera. This team won the K-12 Club championship! The MCCL K-6 Club team was comprised of two Rainbow students, Arnav Maskey and Tyler Vann; a Madison Elementary student Andrew Yang; and a Columbia Elementary student Isabelle Park. This team won 2nd place!