Apply Now for Girls Summer Chess Camp Scholarship
March 18th, 11:15AM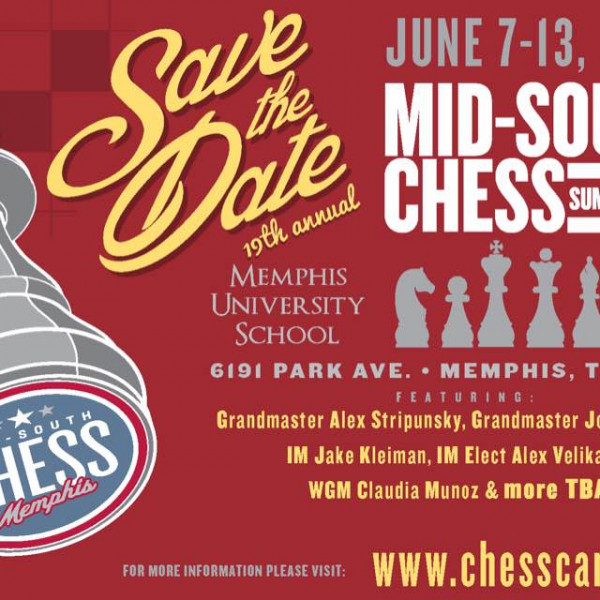 The Madison City Chess League is pleased to announce that it will sponsor two girls who live in North Alabama to attend Mid-South Summer Chess Camp, a week-long overnight chess camp in Memphis. More info on the camp can be obtained here: http://www.chesscamp.us/. The early registration deadline for the summer camp is April 15, 2020 ($395) and ($425) by May 10th.
Deadline to apply: Monday March 30, 2020

If you are awarded a scholarship, MCCL will pay up to $500 to Mid-South Chess that can be applied to your tuition
and
residential fee. Currently two scholarships are available to girls living in North Alabama who are members of a school chess club and MCCL.
Apply online here to be considered for the scholarship.

This scholarship is made possible by a donation from the TN Valley Chapter of Women in Defense to the MCCL Girls Chess Initiative. The Madison City Chess League wants to support and encourage girls to study chess by providing scholarships like this one. If you would like to support the Girls Chess Initiative, you can learn more here.
Criteria for scholarship award:

Applicants must be female

USCF peak rating (minimum 1000)

Commitment to improving chess skills

Good sportsmanship

Potential for future success in competitive chess

Member of school chess club and MCCL

Willingness to attend Mid-South Summer Chess Camp June 7-13, 2020