Become a Lifetime Member of MCCL
May 10th, 4:26PM
Become a Lifetime Member
The Madison City Chess League (MCCL) opened its doors in 2013, inviting kids from Madison and the surrounding area to play chess for free. Since that time, MCCL has watched the interest in chess grow in our community. In 2016, MCCL students swept every team award in the Primary and Elementary school sections of the State Scholastic Chess Championship. MCCL has provided new programs and chess coaches for our students to help them develop their skills.
The 2016-17 school year promises to be even more exciting for chess in North Alabama. MCCL has been awarded the 2016 State Chess Championship which crowns Alabama's top adult player. The State Chess Championship will occur Labor Day weekend, September 2-4, at Charger Union on the UAH Campus in Huntsville. In addition, MCCL is sponsoring the 2017 State Scholastic Chess Championship that recognizes the top scholastic (K-12) players in the State. The State Scholastic Chess Championship will occur March 11-12, 2017 at Bob Jones High School in Madison. You can read more about these events here.
Participation in these state championships will be less expensive and more convenient for chess players in North Alabama and MCCL needs your support to make both events as successful as they can be.
MCCL also sent the largest delegation from Alabama to compete in recent National chess tournaments. Our students enjoyed great success at nationals due to their hard work and coaching and organizational support of the Madison City Chess League. Your financial support by becoming a member was instrumental in allowing MCCL to pay for travel and lodging for our coaches and for securing a team room. Next year, there will be two national chess tournaments within driving distance that our kids can compete in-- National K-12 in December 2016 and Super Nationals in May 2017. We need your continued support to provide our kids the support they need to compete on a national stage.
MCCL is announcing a Lifetime Membership Drive in the summer of 2016. For a $200 donation to MCCL, you and members of your family can become lifetime members of MCCL and you will be entitled to all the benefits of annual membership without having to renew. And, it is a way for you to donate to an organization that will continue to bring chess events to your children for years to come. We could not do what we do without your continued support.
Join today. Become a member for a lifetime!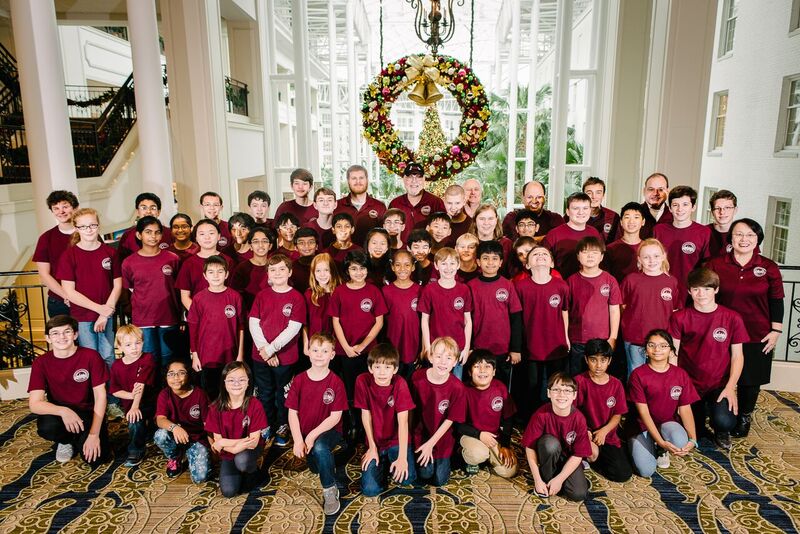 Madison City Chess League members compete at the 2016 National K12 Chess Championship.

Terms of Membership
· Annual membership dues are $20.
· Lifetime membership dues are $200.
· All members must adhere to the MCCL Code of Conduct and respect the governing authority of the MCCL Board and Executive Director at all times.
· Competing for another chess club against MCCL members in a tournament will cause your MCCL membership to terminate.
· Any member of a school chess team will automatically become an MCCL member upon submission of registration and payment of MCCL dues.
· The MCCL Executive Director has the discretion to accept or decline membership to any K-12 student who is not on a school chess team who is willing to pay membership dues. If membership is declined by the Executive Director, the prospective member may petition the MCCL Board in writing to be accepted as a member.
· Membership dues, once accepted, are non-refundable.
· Benefits of membership include: supporting the charitable and educational mission of the Madison City Chess League; participation in events for MCCL members only; early registration for summer camps and other special events; membership in an online MCCL chess club on chesskid.com; and one vote per family at the annual meeting to elect officers to the MCCL board.