Girls Chess Club Events for Fall 2018
September 3rd, 10:19AM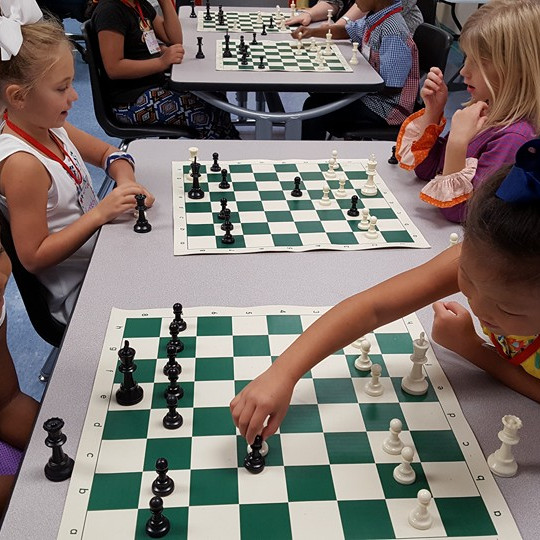 Girls Chess Club Hosts Two Fall Meetings
We are excited to invite our female chess players to two fall chess events just for them. Both events require online registration. Girls Chess Club is a benefit of your Madison City Chess League (MCCL) membership.
Girls Chess Club - Rainbow Elementary - 9/25
Where: Rainbow Elementary, 50 Nance Rd, Madison, AL 35758
What: Girls Chess Club meeting. We will play chess in the outdoor chess classroom, have snacks and drinks, and play chess inside.
When: Tuesday, September 25th from 5:00-6:30 p.m.
Who: Girls who know how to play chess and are MCCL members.
Parents can drop off girls at 5:00 p.m. and return to pick them up at 6:30 p.m. Front doors to Rainbow will be locked at 6 p.m. We will bring the girls out front at 6:30 p.m.
Register online here. Cost is free, but you must register to participate.
---
Join Us For Girls Chess Club
Date and Time: Saturday November 3, 2018 from 5:30-8 p.m.
Location: Home of the Rajbhandaris, 122 Belle Ridge Dr. Madison.
What: Wear your PJs and we will watch Incredibles 2. Cost $5 for pizza (bring $ with you).
Must RSVP by registering here. Limited to the first 20 registrants who are MCCL members.