Halloween Chess Tournament Coming Oct. 29th!
September 24th, 2:30PM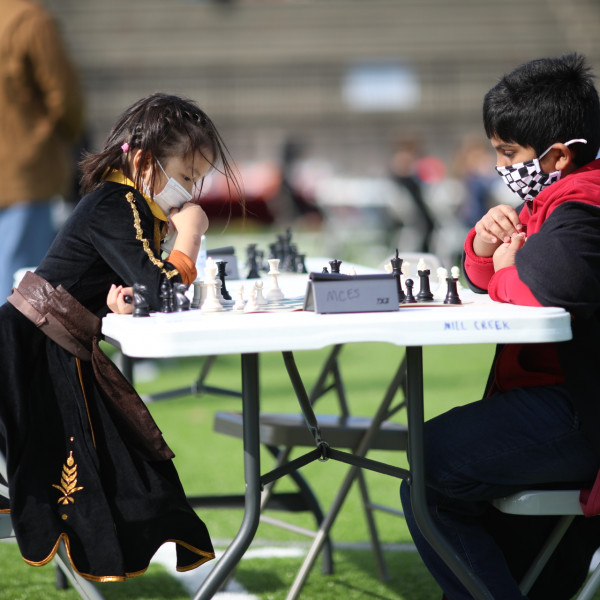 Halloween Chess Tournament
Sponsored by Sullins Eye Care Center
Saturday October 29 at 10 a.m.
Madison City Schools Stadium
211 Celtic Drive, Madison AL 35758
Kids play chess outside on the turf field!
The most festive chess event of the year returns to Madison City Schools Stadium on Saturday October 29th. Register for the tournament here.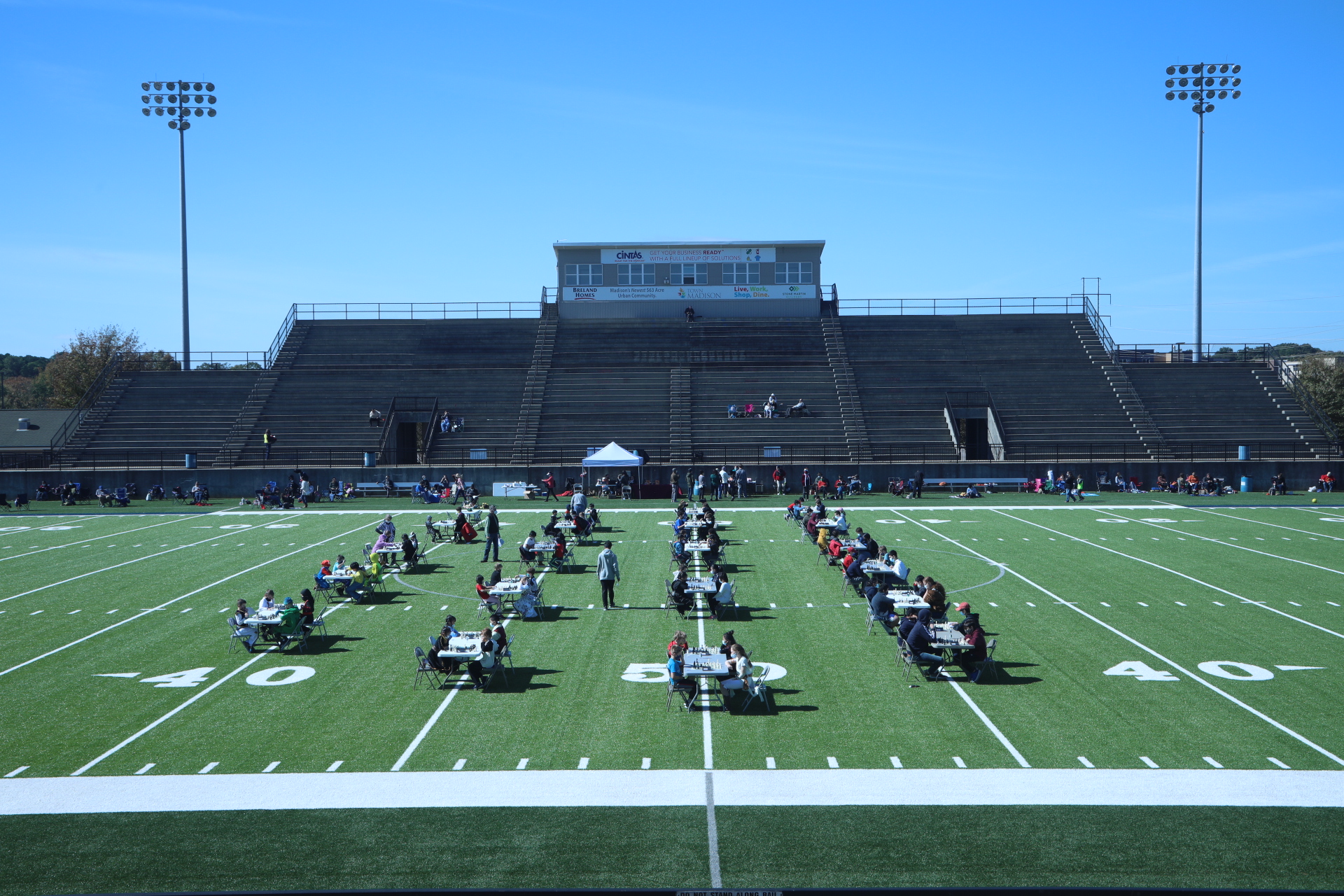 First, parents and family members will be able to observe the chess games from the stands. Normally, parents would not be allowed inside a tournament playing room, but here parents can even bring binoculars and watch the games as they are played. Kids can also run around along the end zones or designated areas around the field in between rounds. Parents can also bring tents and yard chairs in designated areas.
TOURNAMENT DETAILS
Rated Sections: K-3; K-5; K-8; K-12 (USCF membership required for rated section only.)
Non-Rated Section: K-2; K-5
Approximate Round Times: 10:00, 11:00, 12:30, 1:30
Time Control: Game 20/d5
Registration Fee: $20 for MCCL members; $25 for non-MCCL members.
COSTUME CONTEST
Another unique aspect of the event is a Costume Contest that will also include categories for "best mask" and "scariest gloves" acknowledging the unique circumstances we find ourselves in.
Halloween Costume Contest: Kids--wear your Halloween Costumes while you play

Prize Categories:
best mask

scariest gloves

best chess-themed costume

most creative costume
Halloween Dance-Off: Another fun event is the Dance-Off to fun Halloween music.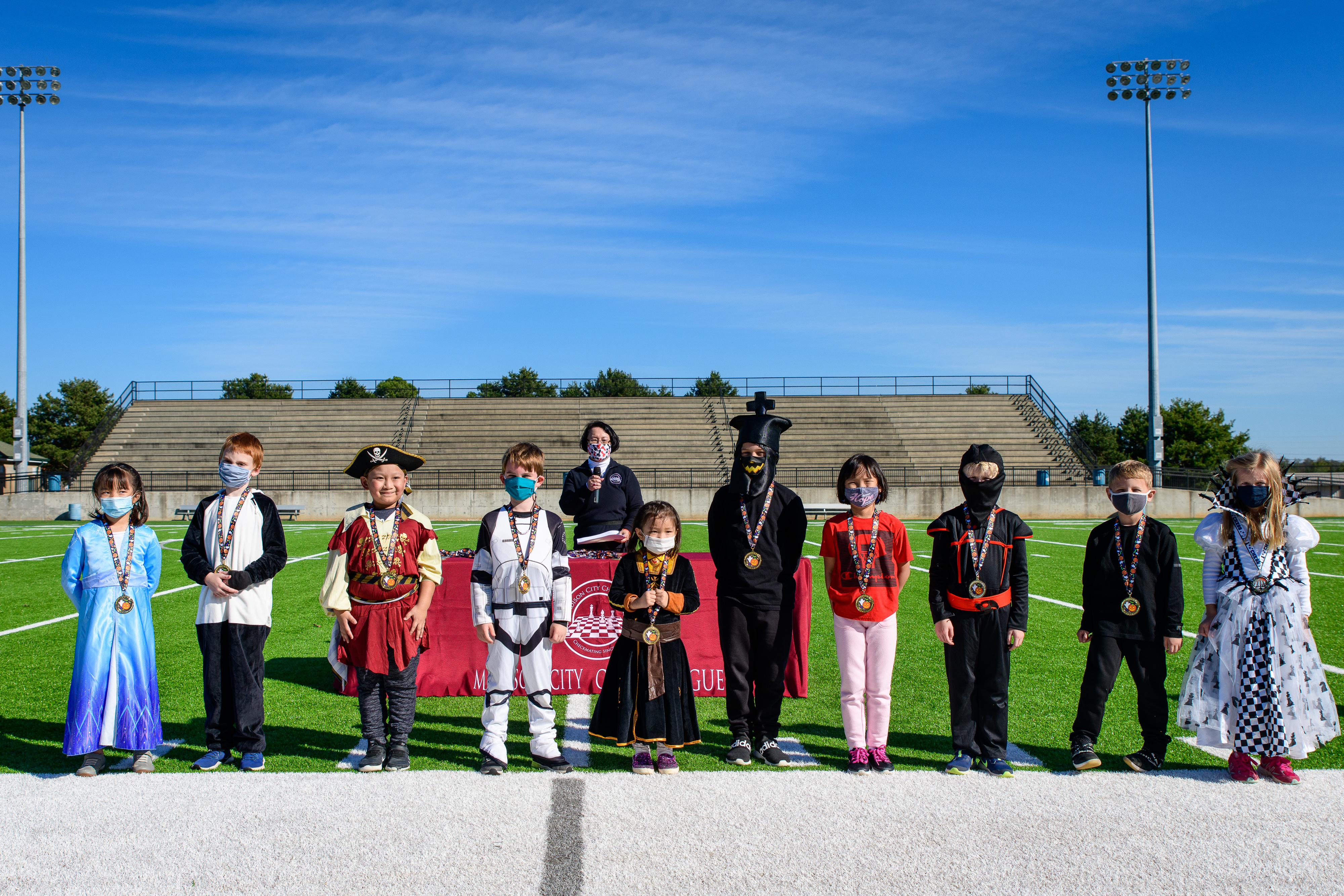 Railyard Barbecue Brawl
On the same day, in downtown Madison, the Railyard Barbecue Brawl and Music Festival returns from 11:00 a.m. to 9:30 p.m. You can park at the stadium and catch a shuttle over to the festival. Read more about the festival here. Purchase tickets in advance here.