Madison City Chess League Sponsors Learn To Play Chess Night - Monday February 2nd
April 10th, 2:03PM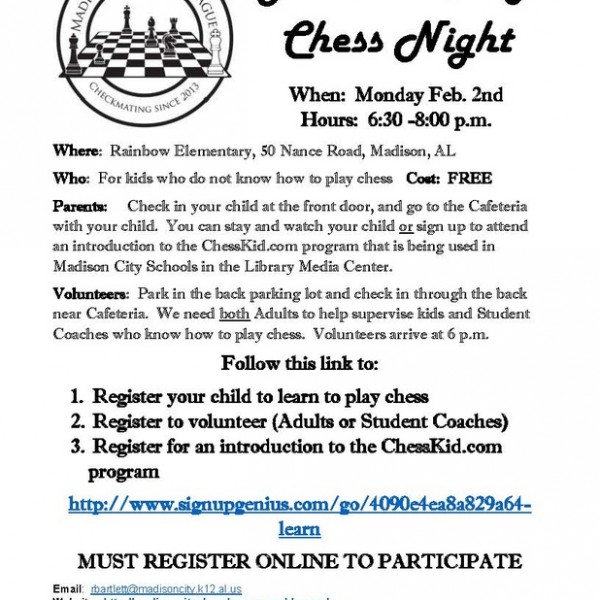 If your child would like to learn how to play chess, register for Learn to Play Chess Night on Feb. 2nd at Rainbow Elementary. Students will be guided by an experienced chess instructor and be seated opposite a volunteer student chess coach who knows how to play chess. Your child will learn how to set up a board, what the pieces are called and how they move. Your child will get to play games with a student chess coach using some and then all of the chess pieces.

If your child knows how to play chess, he or she can volunteer to be a student chess coach for the evening. Adult volunteers are also welcome. All volunteers (Adults and Students) will arrive at 6:00 p.m.
Parents of students learning to play chess are welcome to watch, or they can register to attend an introduction to the newChessKid.com program in the Library/Media Center that will be available to Madison students.

Register to learn to play chess or to volunteer here.