MCCL Beginner Chess Classes Begin January 12th!
January 4th, 11:15PM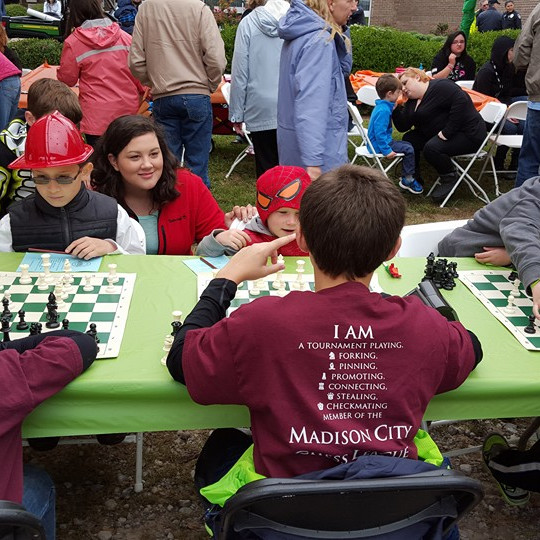 Madison City Chess League Offers Online Beginning Chess Lessons
The Madison City Chess League has offered many opportunties for kids to learn to play chess. These have occurred during Learn to Play Chess Nights hosted at various schools or during the Madison Street Festival, or during after school chess club meetings. With the onset of the pandemic, many chess activities have moved online. For the first time, beginning on Tuesday January 12th, MCCL will host online Beginning Chess Lessons for MCCL members who want to learn basic chess skills. This class will be taught by BJHS Chess Team member Constance Wang utilizing ChessKid.com curriculum and Zoom.
It is assumed that those who register will know how the pieces move. If your child does not know how the pieces move, it is recommended that you sign up for a free ChessKid.com account so your child can be introduced to the basic concepts of piece movement through Lessons at the Pawn Level before signing up for the class.
You must be a current MCCL member in order to register for the free classes which will occur for the spring semester at least through April as long as there is interest. If you are not a member, you can join here.
Beginner Class Details
WHAT: Beginner Chess Class for MCCL members who are just learning to play chess. We assume you know how the pieces move.
WHEN: Tuesday afternoons from 3:15-3:45 p.m.
COST: FREE for MCCL members
Instructor: Constance Wang, BJHS Chess Team Member and 2020 All-Girls State Champion
Zoom Link will be sent Tuesday after you register. We will use the same link each week, so you only have to register once for the class.
Register for the FREE classes here.