MCCL Searches For New Executive Director
January 1st, 4:07PM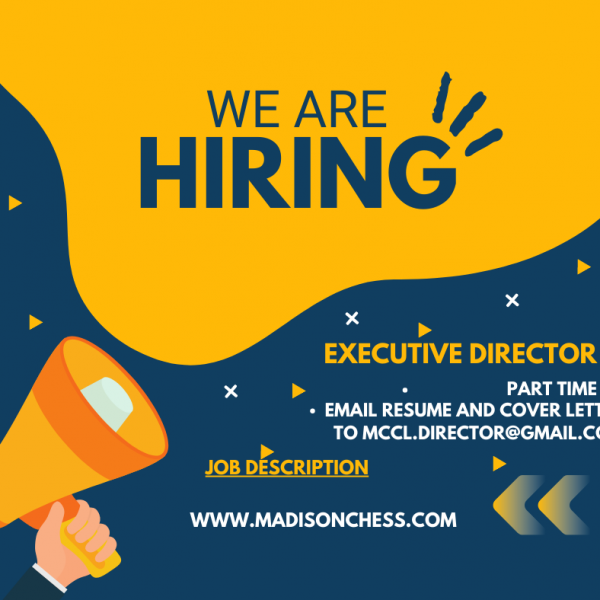 Ranae Bartlett Announces Retirement as Executive Director

"As we enter our tenth anniversary year as an organization, I have made the decision it is time to pass the torch to a new executive director for our organization who will help us plan a Tenth Anniversary celebration, continue to host chess tournaments and camps in North Alabama, and move our organization to the next level," said Bartlett. Chess is growing in our area, and the MCCL Board of Directors will help select and train our next Executive Director who hopefully can serve for the next decade. While MCCL is conducting a search for executive director, Bartlett will continue in the interim until a replacement can be hired.

The Madison City Chess League is planning to conduct two State Championship events in February, an Alabama Team Chess Championship on February 4th and the All Girls State Chess Championship on February 18th. In addition, the chess league will be hosting tournaments in Huntsville and Madison as well as assisting the ACF in conducting the State Scholastic Chess Championship in Alabaster this spring.
Search for a New Executive Director Begins
The Madison City Chess League is searching for a new Executive Director to lead the non-profit organization as it celebrates its 10th year anniversary in 2023. This is a part time position that requires some weekend work during tournaments.
The job description for the Executive Director can be found here. Applicants should submit a resume and cover letter to mccl.director@gmail.com. The position will remain open until filled.