Registration is Open for the 2019 MCS Fall Scholars Chess Tournament
August 25th, 9:05PM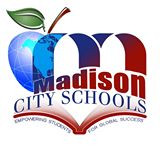 Madison City Schools Fall Scholars Chess Tournament
September 28, 2019
The Fall Scholars Chess Tournament sponsored by Madison City Schools for Madison students occurs at the end of September. This is the only tournament of the year conducted by the Madison City Chess League that is closed for Madison students only. It is also unique in that the top two elementary finishers in the Championship section in grades K-6 will be invited to train with the middle school chess teams for your feeder pattern. The Championship section offers 60 minute games played in four rounds on Saturday, while the rest of the sections (rated under 1000, rated under 500 and non-rated) offer 30 minute games played in five rounds on Saturday.
The deadline to register online is Wednesday September 25th. Register online by following this link.
Highlights
Three rated sections are subdivided in increments of 500 ratings points: U500, U1000, Championship

;

The Non-Rated sections have changed into two sections only: K-2nd and 3rd-6th.

If you are in 7th-12th grade and unrated, you are required to play in the Rated U500 section and register for a USCF membership

.

If you want to try your first rated tournament, the Under 500 section is a great section to compete in during Fall Scholars.

Whether you are joining the USCF for the first time or renewing your membership,

please include MCCL Affiliate # A6040788 in the membership appreciation code box.

You can register for your USCF membership

here

.

If you are an MCCL member, your registration fee is $5 less than that for non-members.
Tournament Details
What: Scholastic Chess Tournament for students attending Madison City Schools in grades K-12

When: Saturday, September 28, 2019
Mandatory Players Meeting: 9:00 a.m.

Where: Madison Elementary, 17 College St., Madison, AL 35758
Registration Fee: $20 all sections for MCCL members; $25 all sections for non-MCCL members (lower MCCL member price will appear when you add the tournament to your cart)

Advance registration: Online registration must occur no later than Wednesday Sept. 25. No On-site Registration. Pairing: 4SS for Championship section/5SS for all other sections.
Mandatory players meeting: 9:00 a.m.
Two Sections: Rated and Non-Rated
Rated: Championship (K-12) ; Under 1000 (K-12); and Under 500 (K-12)
Prizes: Trophies for 1st, 2nd, and 3rd; Medals for 4th-6th & Top Female
USCF membership required to compete in the Rated (Championship & Under) sections.

Non-Rated: K-2 and 3rd-6th (Note: If you are in 7th-12th grade and non-rated, you must play in the Rated Under 500 section and register for a USCF membership.)
Prizes: Medals for 1st through 10th and Top Female
Here is an article for players new to competitive chess.

Game Times

Championship Section: G/60 d/5. Round Times: 9:15 - 11:30 - 2:00 - 4:15 (4SS)
Top 2 Elementary students in Championship Section will be invited to train with the MCS Middle School Chess teams.



All Other Sections: G/30 d/5. Round Times: 9:15, 10:30, 12:30 ,1:45, 3:00 (5SS)
You will need to renew your MCCL membership for 2019 in order to pay the reduced registration fee of $20.