Rookie Rally Results Are In!
April 10th, 2:09PM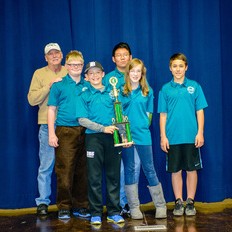 Chess in our community is exploding. Another local record was set at the Rookie Rally Chess Tournament at Blossomwood Elementary on January 31st where almost 200 students competed! Madison chess kids were ready and had a great day. Complete tournament results can be found
here
. The top three teams in both K-3 and K-6 sections were from Madison City Schools! The top Junior High team was also from Madison. Here are some photos from the tournament. For more photos, visit the
MCCL Facebook page
.