State Scholastic Chess Championship Date Set for March 19-20, 2016
December 14th, 10:05PM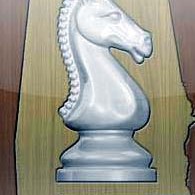 The Alabama Chess Federation announced the date and location for the 2016 State Scholastic Chess Championship on its website. It will be held at Indian Springs School (south of Birmingham) on March 19-20, 2016. Saturday March 19th will be the Individual Competition, and Sunday March 20th will be the Team Competition. Here is the tournament flyer.
For those attending school in North Alabama, this falls at the end of Spring Break for all three public school systems in Madison County, so please make plans accordingly. The ACF Board is considering a number of changes for the upcoming Scholastic Chess Championship including fee increases for both the Individual and Team events. A detailed description of the proposed changes can be located on the Alabama Chess Federation webpage under "Scholastic".
State Individual Competition Saturday March 19th
Elementary and Primary sections will use the following time control: G30/d5. Junior High and High School/Open sections will use a longer G45/d5. This also will apply during the team events Sunday. The ACF proposes increasing the Individual fee from $20 last year to $25(early registration–2 wks before event); $35 (advance registration--2 days to 2 wks before event); and an even greater fee for onsite registrants. The State Scholastic Chess Championship is an open event—one does not have to "qualify" in Alabama to compete at State.
One of the best ways to prepare for the State Championship is to play in more local tournaments with 30-minute games. There are multiple chess tournaments scheduled to occur after the holidays and leading up to the State Championship. Here is a list of some of them:
Jan. 9th - Winter Scholastic (Columbia Elem.)
Jan. 30th – Rookie Rally (Blossomwood – Huntsville)
March 5th – Bishop's Bash (Hampton Cove Elem.)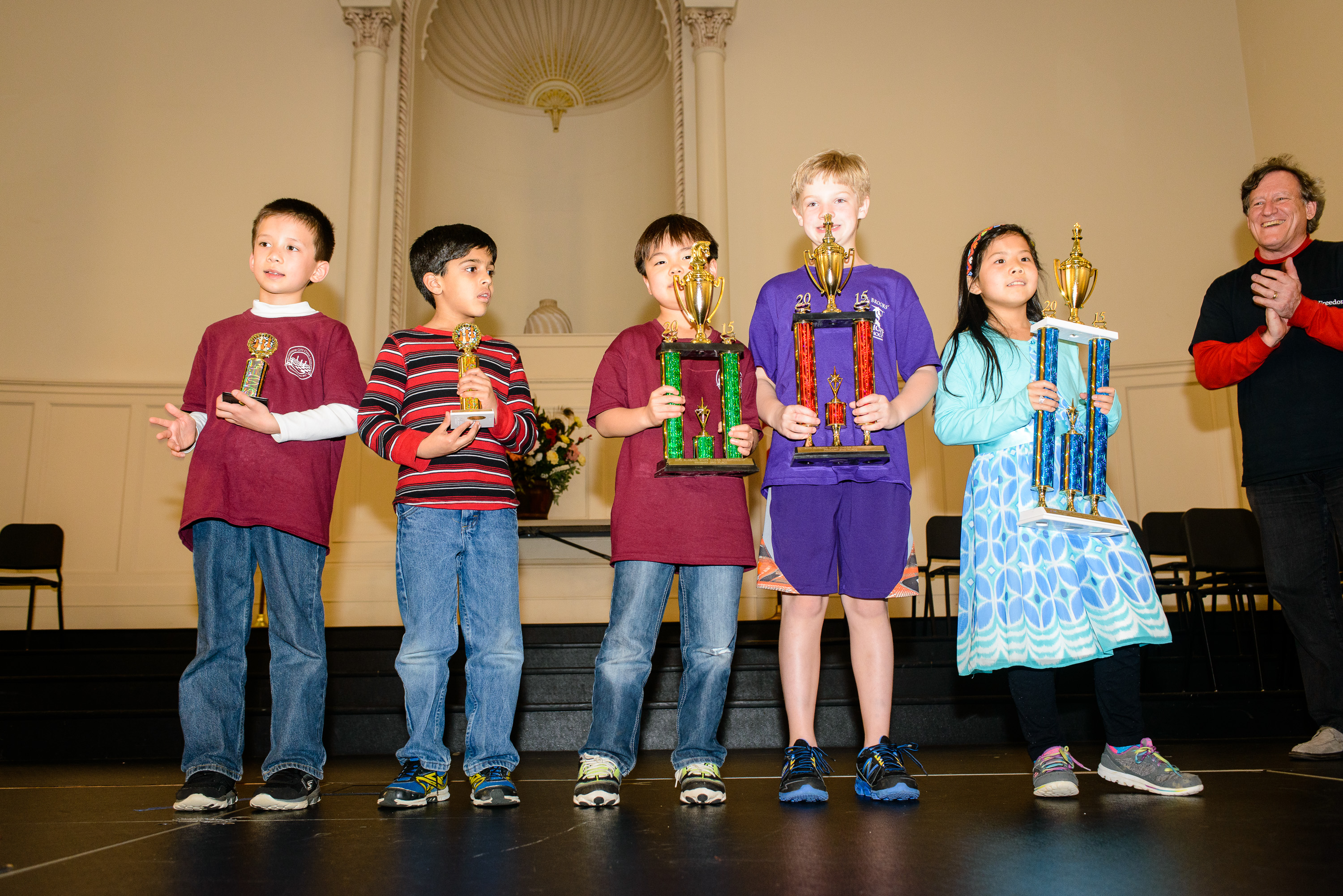 K-3 Individual Winners at 2015 State Championship
State Team Competition Sunday March 20th
Registration for teams will increase from $30 in the past to $50 (advance registration); $100 (on site) if approved by the ACF Board. If you would like to reserve a team room for your team to congregate and prepare in between rounds, email scholastic@alabamachess.com. There will be a separate charge for team rooms.
Teams will be registered in 4-person, board order. Any school or club may register multiple teams and are encouraged to do so. This will be a great opportunity for kids to compete at the State level.
The Madison City Chess League hopes every school will be able to send a team to compete in the school section of the team competition. There will be a separate club section for the team competition Sunday. As in the past, MCCL will accept applications from students at schools that will not be able to send a four-person team to be considered for placement on an MCCL Club team. You must attend MCCL meetings at the YMCA to be considered for placement on a Club team.
The best way to prepare for the team event on Sunday is to have your team members compete at the North Alabama Team Scholastic (NATS) chess tournament on February 13, 2016 at Rainbow Elementary. This tournament will last four rounds with the time control of G40/d5. The fee per team is $40 if payment is received by Feb. 10th. There is no onsite registration for this event.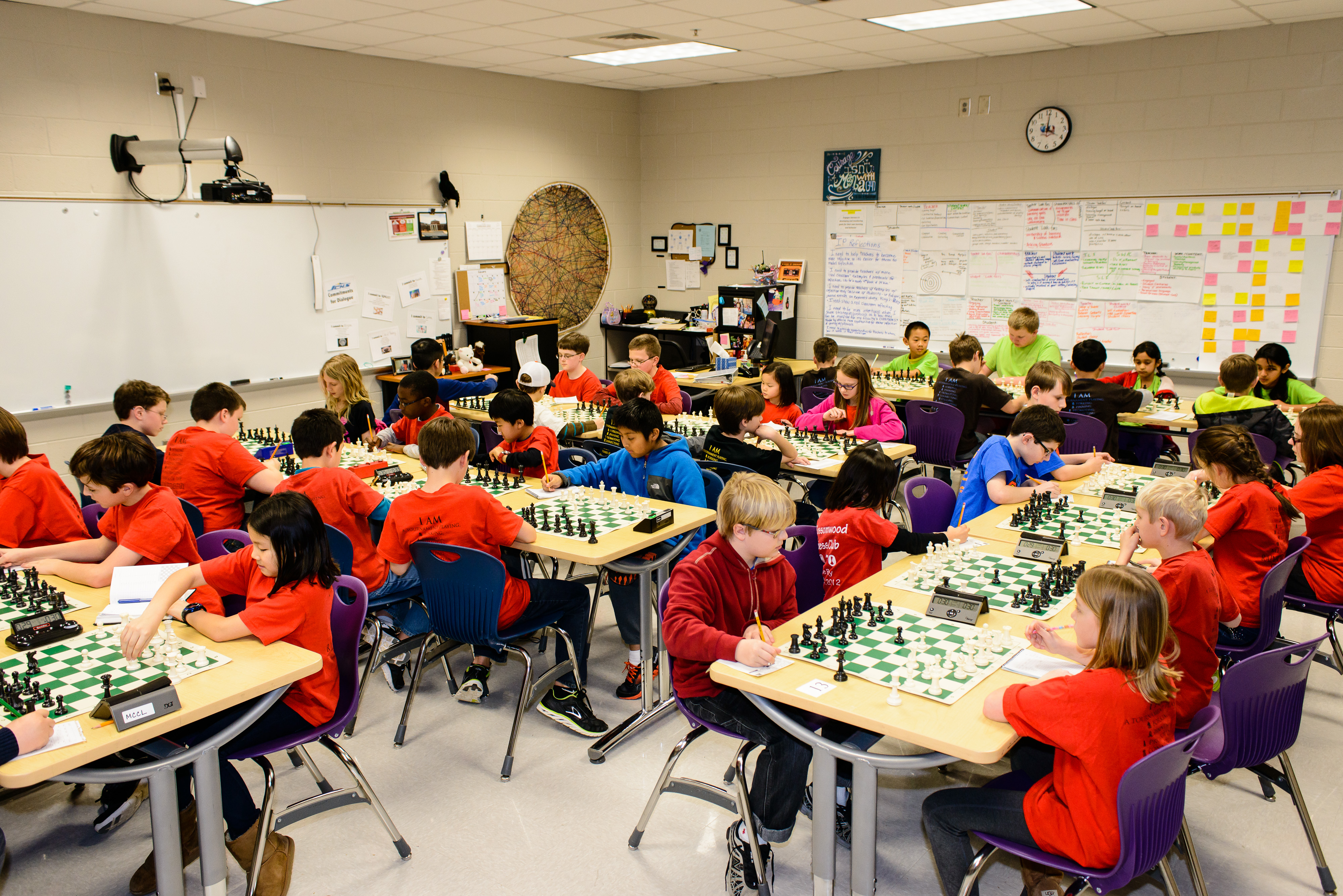 K-6 Room during 2015 NATS