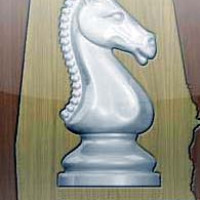 2024 Alabama State Scholastic Chess Championship (3/23 - 3/24)
Starts: Mar 23, 2024 @ 8:45 AM
Ends: Mar 24, 2024
Interested in competing? Check out the requirements and what's involved.
State Scholastic Chess Championship, March 23 - March 24, 2024. Pike Road Elementary, 500 Avenue of Learning, Pike Road, AL 36064. Same format as the 2023 State Scholastic. Top three championship sections will play a two-day schedule at G/90, d5. The under and primary sections will play a one-day schedule at G/30, d5.
You must have a current US Chess membership and a current Alabama Chess Federation (ACF) membership to compete in this state championship. You can purchase or renew those memberships here: https://new.uschess.org/join-us-chess and here: https://alabamachess.org/sign-up/.
Pike Road is east of Montgomery, approximately 200 miles from Madison. If you need a hotel room before or during the tournament, the closest hotels are in the Eastchase area of Montgomery, approximately 15 minutes from Pike Road.
The State Scholastic Chess Championship is an ACF tournament (not an MCCL tournament). The registration website is here: https://alabamachess.jumbula.com/.