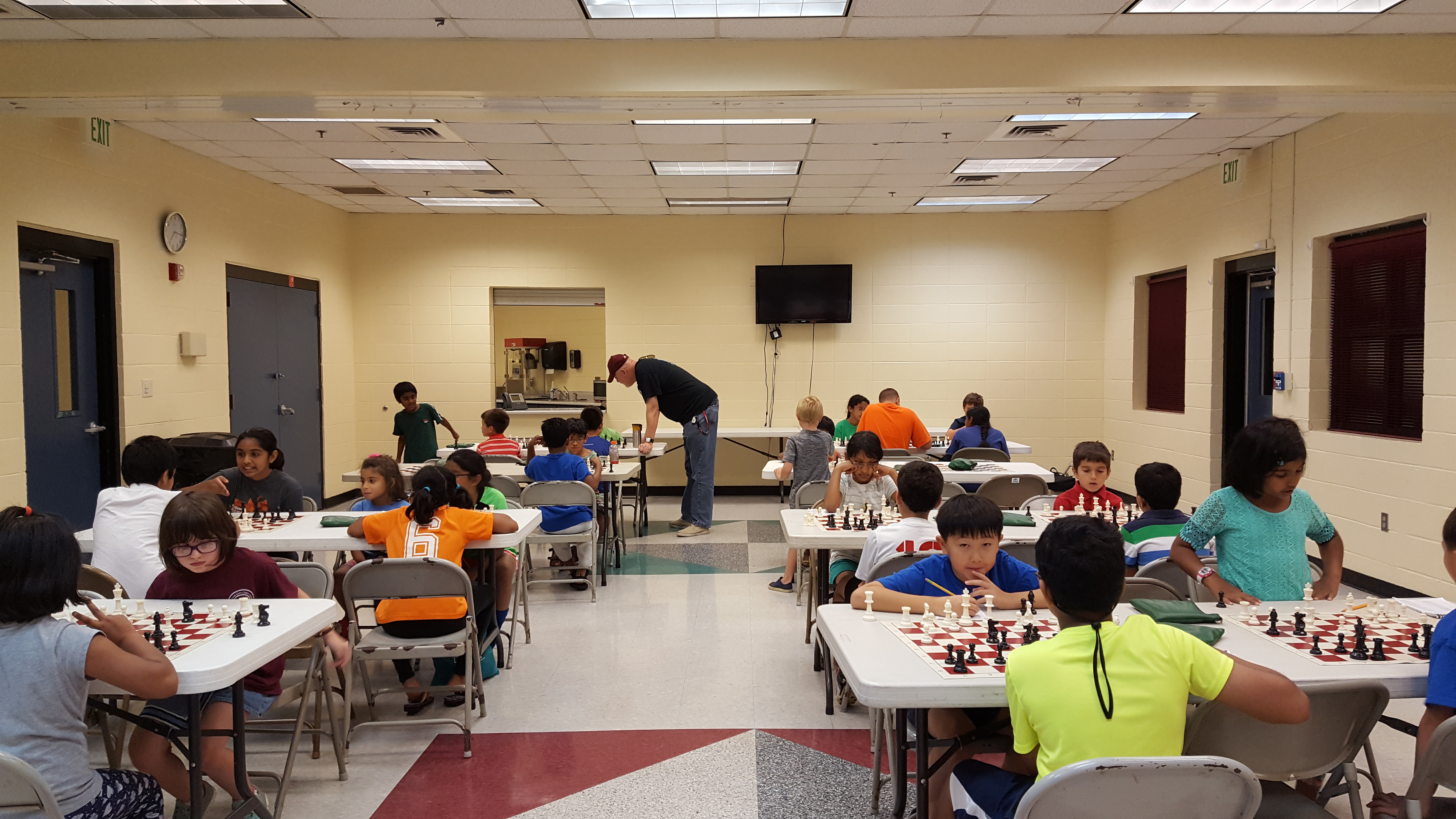 MCCL Weekly Meeting at Dublin Park
Starts: Nov 7, 2016 @ 6:30 PM
What: Monday Night MCCL Meetings
When: Monday evenings; 6:30-8:00 p.m.
Cost:
Free
Who:
Kids K-12th grade who know how to play chess are welcome.
Where: Dublin Park, 8324 Madison Pike, Madison, AL 35758
Phone: (256) 772-9300
Join/Become a member: https://madisonchess.com/join
Will Stevenson and Josh McClellan plan to play a simul with the top rated players while others practice for the Queen's Quest. Don't miss!