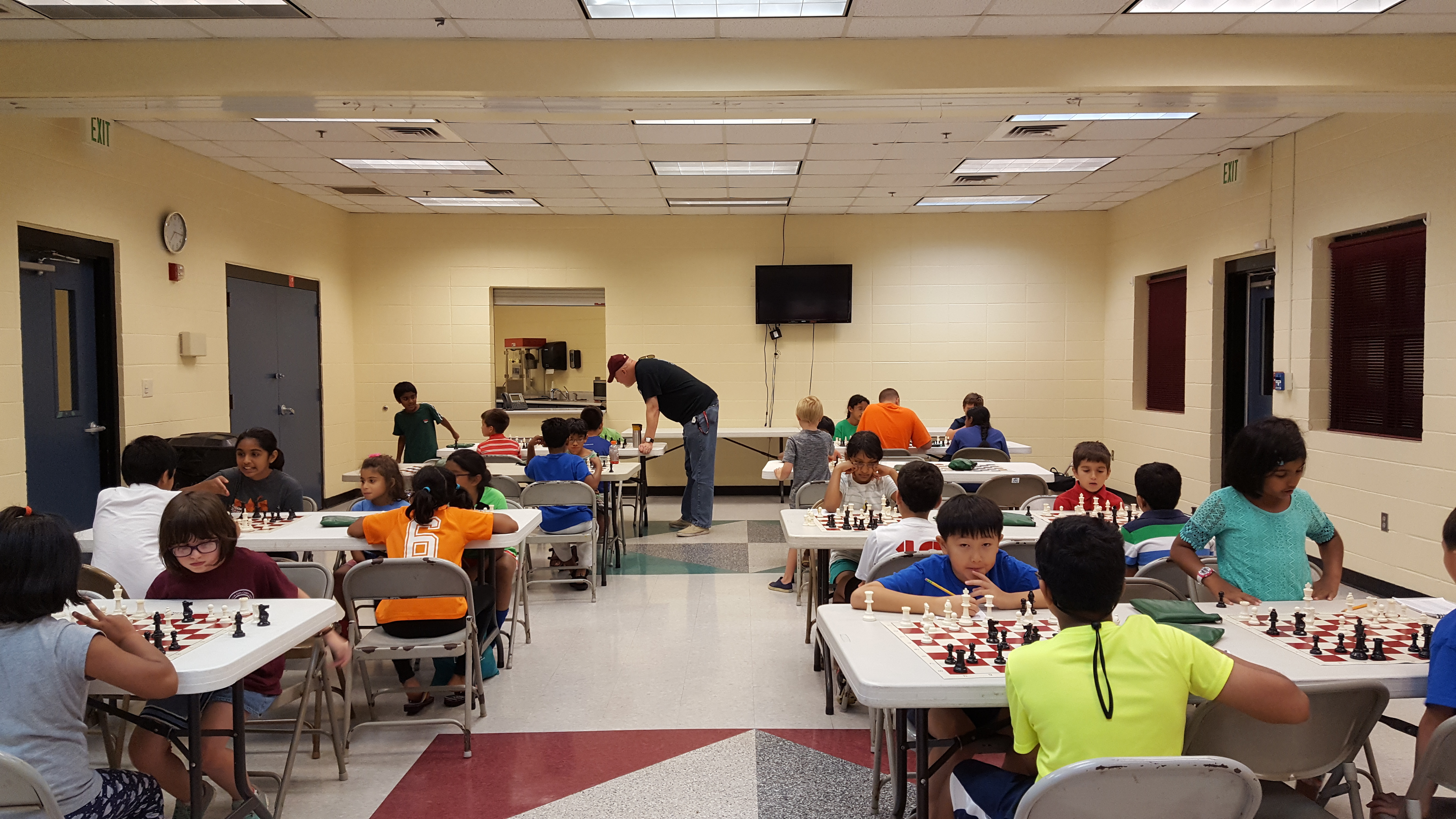 MCCL Weekly Meeting at Dublin Park
Starts: Jun 12, 2017 @ 6:30 PM
What: Monday Night MCCL Meetings
When: Monday evenings; 6:30-8:00 p.m.
Cost:
Free
Who:
Kids K-12th grade who know how to play chess are welcome.
Where: Dublin Park, 8324 Madison Pike, Madison, AL 35758
Phone: (256) 772-9300
Join/Become a member: https://madisonchess.com/join
Monday Night is Simul Night: Monday night (June 12) from 6:30-8:00 at Dublin Park, Coach Will Stevenson will be holding a simultaneous exhibition for scholastic players rated over 700. Score sheets, pencils, boards, and pencils will already be provided. There will probably be a maximum number of participants capped at around 15 due to time constraints. If there aren't enough players rated over 700, then lower rated players that are interested will be welcomed to fill in the boards. In addition, anyone rated below 1700 that manages to win will get a $10 prize! It should be noted, however, that there is no rating limit for those interested (above 1700 are also welcome to play). For those that are lower rated that don't get to play, another coach will be present to assist with casual games with clocks available. The room will be partitioned to allow some low talking in the casual play section, while keeping things relatively quiet in the simul area of the room. All are encouraged to attend. For any questions, please contact Will directly at will.t.stevenson@hotmail.com. Thanks.