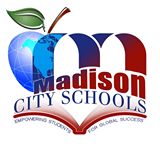 2017 MCS Fall Scholars Chess Tournament
Starts: Oct 21, 2017 @ 9:00 AM
Interested in competing? Check out the requirements and what's involved.
Madison City Schools Fall Scholars Chess Tournament
What: Scholastic Chess Tournament for students attending Madison City Schools in grades K-12

When: Saturday, October 21, 2017
Mandatory Players Meeting: 9:00 a.m.

Where: Madison Elementary, 17 College St., Madison, AL 35758
Registration Fee: $20 all sections

Advance registration: Online registration must occur no later than Wednesday October 18. No On-site Registration. Pairing: 4SS for Championship section/5SS for all other sections.
Mandatory players meeting: 9:00 a.m.
Two Sections: Rated and Non-Rated
Rated: Championship (K-12) ; Under 1000 (K-12); and Under 500 (K-12)
Prizes: Trophies for 1st, 2nd, and 3rd; Medals for 4th-6th & Top Female
USCF membership required to compete in the Rated (Championship & Under) sections.

Non-Rated: K-3 and K-6 (Note: If you are in 7th-12th grade and non-rated, you must play in the Rated Under 500 section and register for a USCF membership.)
Prizes: Medals for 1st through 5th and Top Female

Game Times

Championship Section: G/60 d/5. Round Times: 9:15 - 11:30 - 2:00 - 4:15 (4SS)
Top 2 Elementary students in Championship Section will be invited to train with the MCS Middle School Chess teams.



All Other Sections: G/30 d/5. Round Times: 9:15, 10:30, 12:30 ,1:45, 3:00 (5SS)