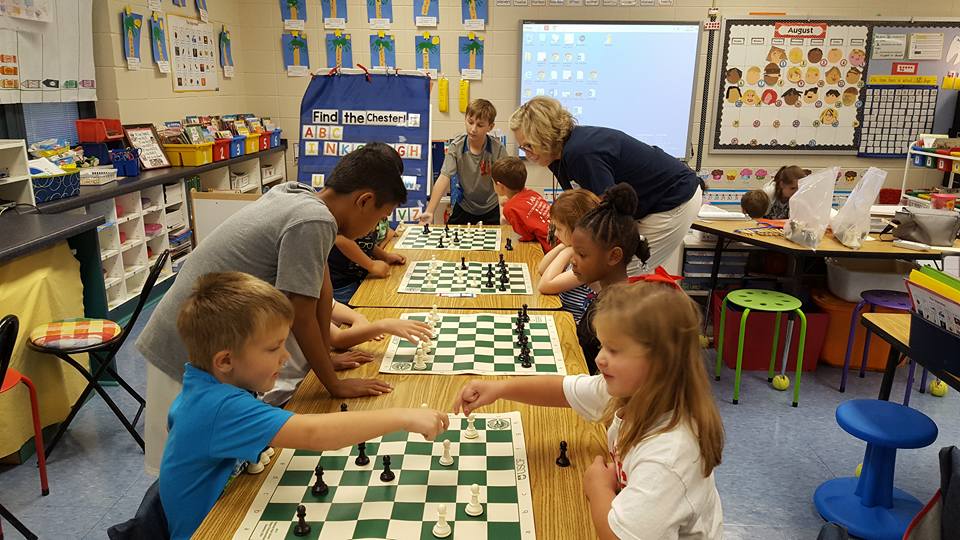 Kindergarten Chess Night
Starts: Jun 4, 2018 @ 6:30 PM
WHEN: Monday June 4, 2018 at 6:30 p.m.
WHERE: Madison Library, 142 Plaza Blvd, Madison
Madison City Chess League (MCCL) meets every Monday night at Madison Library from 6:30-8:00 p.m. On Monday June 4th we are sending a special invitation to current Kindergarten students (rising 1st graders in the Fall 2018) to come to the Library to play chess with other kindergartners.
Summer Chess Camp June 25-29th: If your child does not know how to play chess or is a beginner, register for Summer Chess Camp. We offer a half-day Learn to Play Chess camp which will help kindergartners improve their skills or learn how the pieces move. Register online at www.madisonchess.com. A workbook is provided for everyone in the Learn to Play Chess camp. Contact Ranae Bartlett at mccl.director@gmail.com if you have any questions.