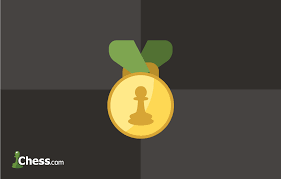 MCCL Rated Blitz Tournament on Chess.com
Starts: May 6, 2020 @ 6:00 PM
Interested in competing? Check out the requirements and what's involved.
WHAT: Madison City Chess League Rated Blitz Tournament
WHEN: Wednesday May 6, 2020 at 6 p.m.
WHERE: Chess.com
WHO: Current MCCL members who are members of the Madison City Chess League on Chess.com (if you are not in the MCCL Club on Chess.com then send a request to join on Chess.com and current members will be added.)
COST: FREE (It's our first rated event, and we wanted to provide this for our members to say thank you!)
DETAILS: Game 5 minutes; 6 rounds
JOIN MCCL here.
Note: This tournament will affect your USCF Online Blitz Rating as a tournament report will be submitted to the USCF for rating.
Authenticate Your USCF Membership
In order to play a USCF rated blitz tournament on Chess.com, you have to authenticate your US Chess membership by completing a Google docs form that Chess.com created. You can find the form here.

How to Find the MCCL Rated Blitz Tournament
Current members of the Madison City Chess League club on chess.com can go to Live Chess, click on Tournaments, and you should see this tournament name as one you can play in. You can join up to one hour in advance of the start time. We recommend you go ahead and join the tournament as early as possible.