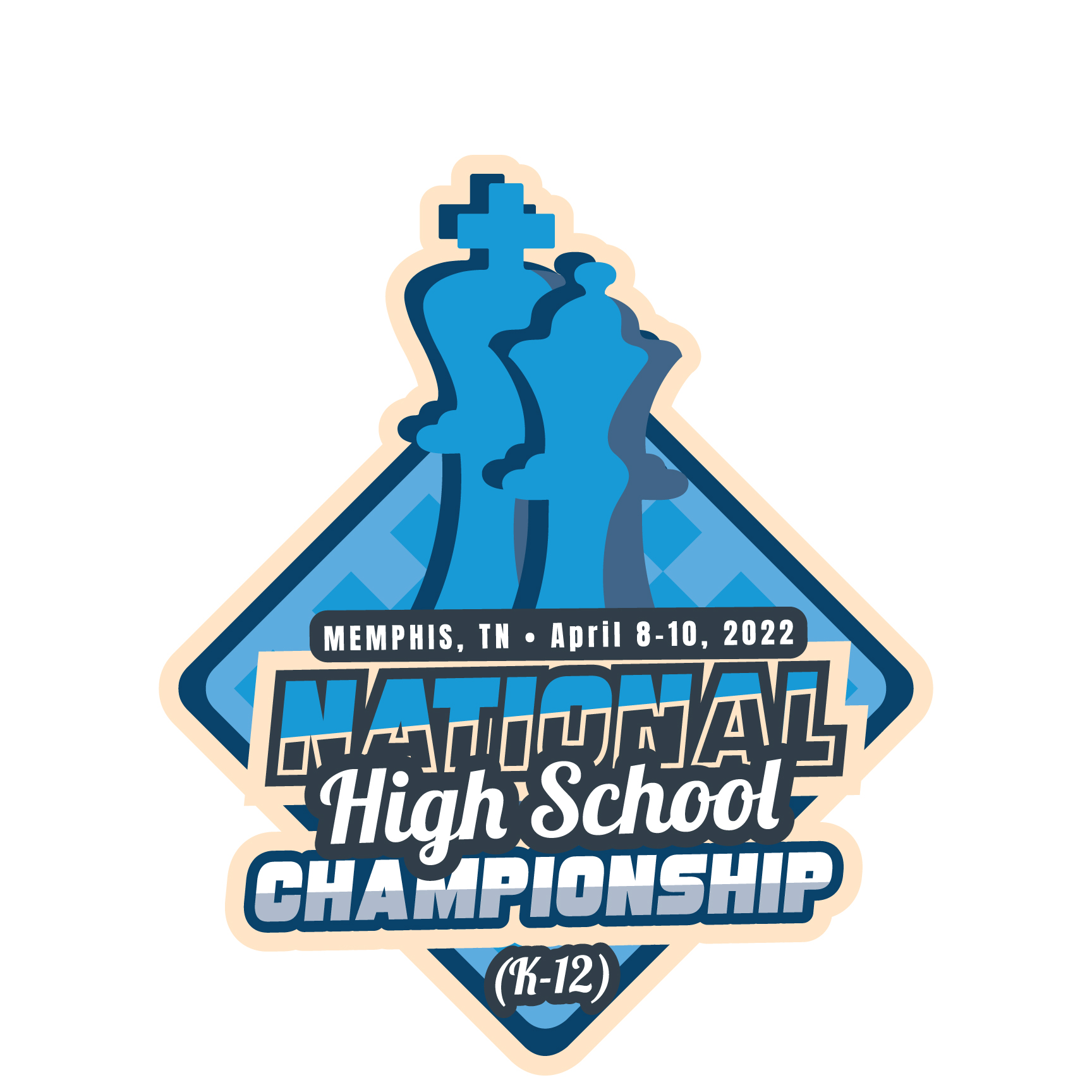 2022 National High School Chess Championship - Memphis
Starts: Apr 8, 2022
Ends: Apr 10, 2022
Interested in competing? Check out the requirements and what's involved.
Memphis Cook Convention Center
Sheraton Memphis Downtown Hotel
250 N. Main St.
Memphis, TN 38103
(901) 527-7300
HR: $151 - Cutoff date: March 11, 2022
HOTEL: Sheraton Memphis Downtown · 250 North Main Street, Memphis TN 38103 (48 hours cancellation)
Click here to book a room at the Sheraton!
7 Round Swiss in 6 Sections
K-12 Championship
K-12 Under 1900
K-12 Under 1600
K-12 Under 1200
K-12 Under 800
K-12 Unrated

Team score is total of top four finishers from each school per section.
A team must have at least two players but no maximum number of players. The top four scores in any section will count for the team score. All players on a team must come from the same school.
National Championship
First place individual and team in the K-12 Championship section, including ties, will be the National High School Champion.
Time Control: Game/120 d5
Each player has 120 minutes to complete the game with a 5 second grace period each move.
Entry Fee: $70 post marked or online by March 21, $90 postmarked or online by March 28, $105 online by April 7, $110 on site.
ONLINE REGISTRATION STRONGLY PREFERRED!
DO NOT MAIL ANY REGISTRATIONS AFTER MARCH 28!
$30 extra for all phone registrations.
$30 change fee for roster or section changes after March 28 or any on site changes.
More information and how to register here.