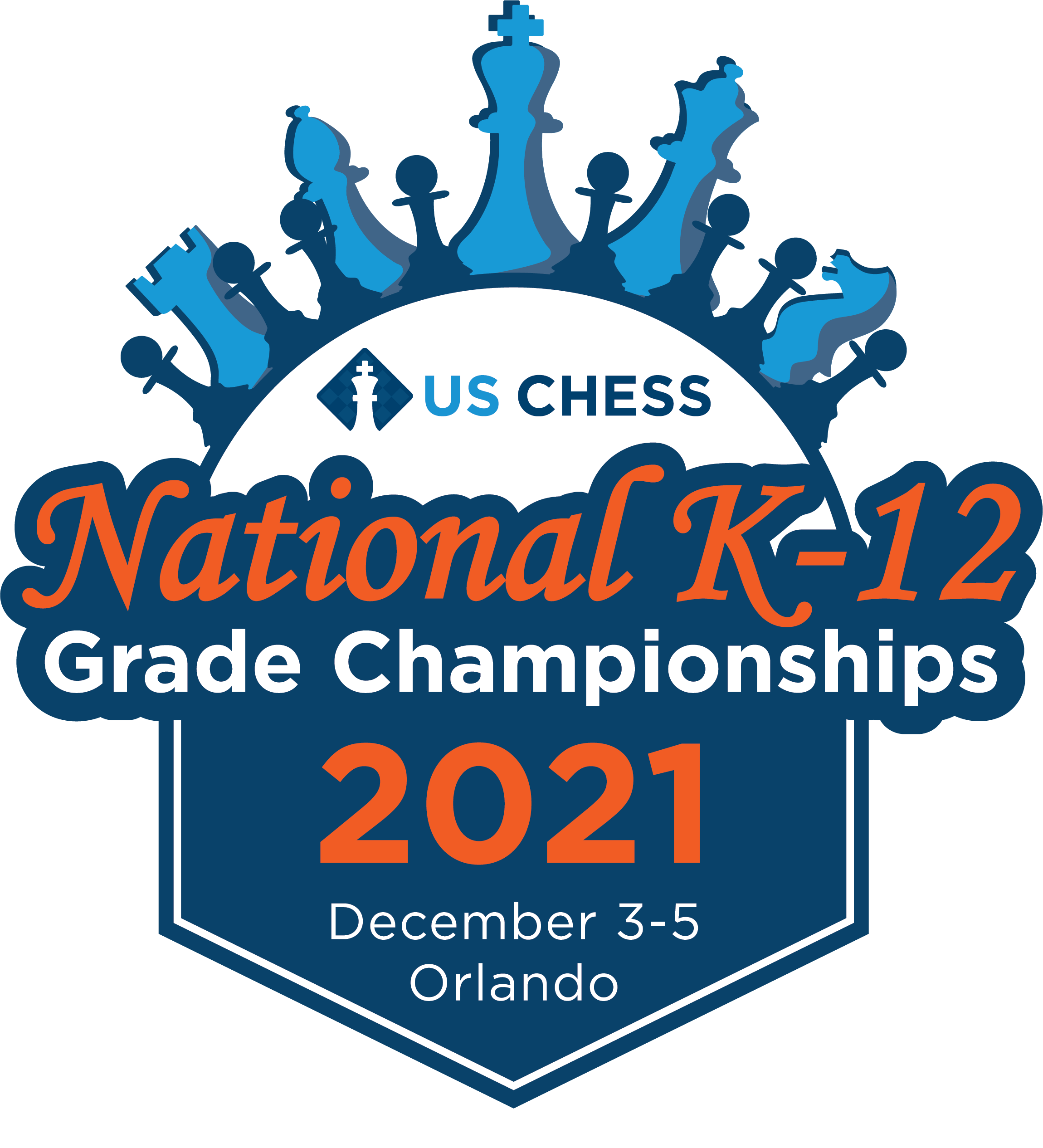 National K-12 Championship - Dec. 3-5
Starts: Dec 3, 2021
Ends: Dec 5, 2021
Interested in competing? Check out the requirements and what's involved.
The National K-12 Grade Championship is back this December 3rd-5th in Orlando at Rosen Shingle Creek Convention Center. It's been two years since our kids have been able to compete over-the-board at a national chess tournament. Grade Nationals is unique in that every section is comprised of students in one grade. So 1st graders play 1st graders, 2nd graders play 2nd graders, etc. The top players in the US compete, so it is a really challenging tournament, but our kids learn so much! The tournament spans 3 days and last 7 rounds with each game lasting up to 90 minutes per side (or potentially 3 hours each round). Masks will be required throughout the tournament playing hall and in all public areas.
Register online by November 22nd to compete at Grade Nationals for the early fee of $70. You must register by school in your grade level. Register online here.

RESERVE YOUR ROOM IF YOU WANT TO GO - ROOMS WILL SELL OUT
Rosen Shingle Creek
9939 Universal Blvd.
Orlando, FL 32819
(866) 996-6338 or (407) 996-6338
HR: $129 - Cutoff date: November 8, 2021

CALL FOR RESERVATIONS NOW!
INDIVIDUAL RESERVATIONS (9 rooms or fewer per night)
In order to confirm a room assignment for attendees, you will be required to provide a first night's deposit that will be charged immediately. The deposit is refundable up to 5 business days prior to the first date of your reservation. Checks and major credit cards are acceptable to establish prepayment. Credit cards will be charged immediately. The Hotel will deduct any collected nonrefundable prepayment fees from the amount that may be owed as performance or cancellation damages.