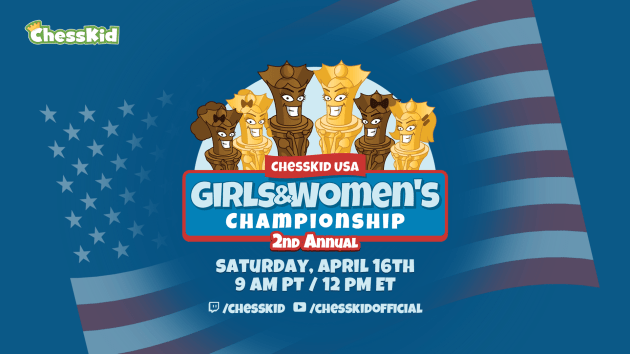 2nd Annual CK USA Girls and Women's Nationals - April 16
Starts: Apr 16, 2022 @ 11:00 AM
Interested in competing? Check out the requirements and what's involved.
Early registration deadline 4/4
ChessKid is bringing back the Second Annual ChessKid USA Girls and Women's Championship. The tournament will take place on April 16th, 2022 at 9am PT/12pm ET and is open to all female chess players in the USA. Individual and team prizes will be awarded to all scholastic players and the women's section will feature individual prizes.
The early registration fee will be $30 if received on or before April 4th by 11:59pm ET time. Registration for this event can be found here. Read more about the event here.