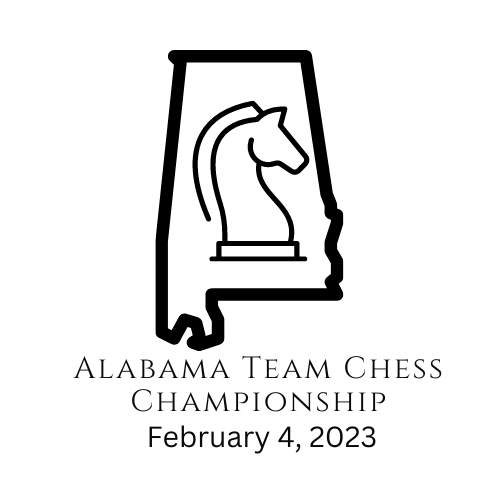 2023 Alabama Team Chess Championship
Starts: Feb 4, 2023 @ 9:00 AM
Interested in competing? Check out the requirements and what's involved.
Alabama State
Team Chess Championship
Hosted & Organized by the Madison City Chess League
Sponsored by Speaker Mac McCutcheon and
Calhoun Community College
February 4, 2023
Calhoun Community College, Huntsville campus
102 Wynn Drive NW, Huntsville, AL 35805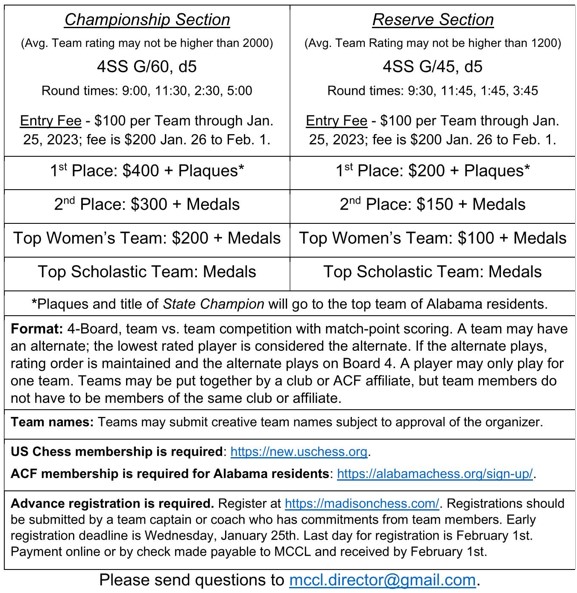 Use the Related Product Link below to register and pay online with a credit card. If you need to pay by check, email your team name, members in board order and US Chess membership numbers to mccl.director@gmail.com and mail your check made payable to MCCL to P.O. Box 843, Madison, AL 35758. Checks must arrive by Jan. 25th to pay the early registration fee of $100.