2020 Summer Knights Online Scholastic Chess Tournament - 9/26 $20.00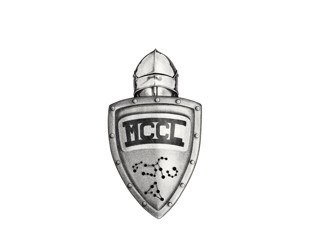 This product requires a participant to be selected and you currently have only 0 participant(s) set up. Please visit your Profile to add a participant to your account.
Although we are offering both a Rated section (for those with a USCF rating) and a Non-Rated section for beginning players, we will NOT issue a tournament report to the USCF. So, this is an opportunity for everyone to relax, not worry about ratings, but play in their first chess tournament early in the school year.
When: Saturday, September 26, 2020
Where: ChessKid.com
Non-Rated Section: 10:00 a.m. (join tournament 10 minutes early)

Rated Section: 1:00 p.m. (join tournament 10 minutes early)

Non-Rated Sections and Awards:

6th-12th; 3rd-5th; K-2; *sections may be merged

Trophy for 1st, Medals based on enrollment and for Top Female

This section is for beginning players who have never played in a rated tournament and do not have a USCF rating.

Rated Sections and Awards: K-12 (Open); K-12 Under 1000; K-12 Under 500; K-5 Under 500 *sections may be merged

Trophies for 1st-3rd, Medals for 4th-6th and Top Female

USCF membership required for the Rated sections only.
Registration Fee All Sections: $10 for MCCL members and $20 for non-MCCL members who register by Sept 24th. (lower MCCL member price will appear when you add the tournament to your cart)
NOTE: If you have not joined MCCL or renewed your MCCL membership for 2020, do that in a separate order first. https://madisonchess.com/join Then register for Summer Knights in a separate order.
Deadline to register online: Thursday, September 24th.
Register Online: www.madisonchess.com
---
This product requires a participant to be selected. If you need to add another participant not yet tied to your account, please visit Your Profile