MCCL Beginner Chess Class - Tuesdays at 3:15 p.m. $0.00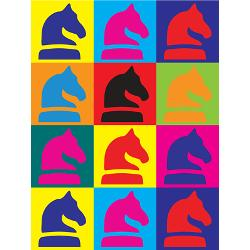 This product requires a participant to be selected and you currently have only 0 participant(s) set up. Please visit your Profile to add a participant to your account.
MCCL is pleased to offer a Beginning Chess Class for all members who are just learning to play chess. The classes will be offered via Zoom on Tuesdays from 3:15-3:45 p.m. You must register to sign up for the FREE class for MCCL members. A Zoom link will be sent to all who register. We will use the ChessKid platform for instruction. Instructor: BJ Chess Team member and All-Girls State Champion Constance Wang.
---
This product requires a participant to be selected. If you need to add another participant not yet tied to your account, please visit Your Profile