2022 Rookie Rally 2/5 $25.00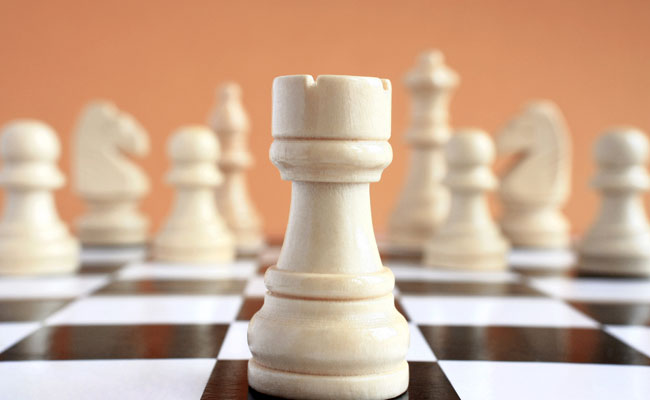 This product requires a participant to be selected and you currently have only 0 participant(s) set up. Please visit your Profile to add a participant to your account.
Where: Mill Creek Elementary, 847 Mill Road, Madison, AL 35758
When: Saturday, February 5, 2022.
Sections: Rated Sections Only: K-3 U300; K-3 Championship; K-5 Championship; K-8 Jr High; K-12 Open (Your official published rating as of Jan. 19th will be used to assign sections.)
Round Times: 9:30, 11:00, 12:30, 2:00, 3:30 Time Control: Game 30/d5
Mandatory Players meeting: 9:15 a.m.
Memberships, Fees, And Deadlines
5 round Swiss, USCF rated. USCF membership is required for all sections, and must be obtained before registering for this tournament. USCF membership can be obtained online at

https://new.uschess.org/become-member

.

Entry Fee:

$25 per individual (because this is an individual and team event, the registration fee is the same for all individuals)

Deadline:

Online entry by Wednesday February 2, 2022.

No Onsite Registration. No refunds after you have been paired.
Awards
This is an individual event, with secondary team prizes; team is four highest scorers. Teams may represent a school only. Pairings will be "team blind."
Individual Awards: Trophies for top 10 individuals in K-3 U300, K-3 Championship, K-5 Championship, K-8 Jr High. Top 5 individuals in K-12 Open. Medals to all individuals whose score ties for a trophy place, but loses out on tie‐break.
Team Awards: Trophies for top 5 teams in K-3 U300, K-3 Championship, and K-5 Championship sections. Top 2 teams in K-8 Jr High and Top 2 teams in K-12 Open sections.
---
This product requires a participant to be selected. If you need to add another participant not yet tied to your account, please visit Your Profile