2023 Alabama All-Girls Chess Championship $25.00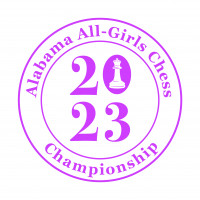 This product requires a participant to be selected and you currently have only 0 participant(s) set up. Please visit your Profile to add a participant to your account.
February 18, 2023 at Hudson Alpha Institute of Biotechnology, 601 Genome Way NW, Huntsville, AL 35806. Three sections: K-12, K-6, and K-3. The K-12 section will play 4 rounds (G/45, d5). The K-6 and K-3 sections will play 5 rounds (G/30, d5). Team awards in each section will be based on top 4 individual scores from the same school.

---
This product requires a participant to be selected. If you need to add another participant not yet tied to your account, please visit Your Profile