2024 Winter Knights Chess Tournament (1/13) $25.00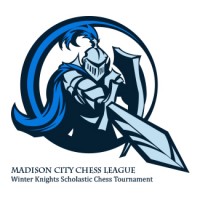 This product requires a participant to be selected and you currently have only 0 participant(s) set up. Please visit your Profile to add a participant to your account.
Scholastic chess tournament at Columbia Elementary, 667 Balch Road, Madison, AL 35758, on Saturday, January 13, 2024. Rated Sections by grade level, G/45, d5, and a non-rated/practice K-3 section for those K-3 players who are not rated (G/30, d5).
---
This product requires a participant to be selected. If you need to add another participant not yet tied to your account, please visit Your Profile