2019 All Girls K-6 Chess Tournament $25.00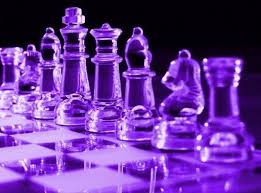 This product requires a participant to be selected and you currently have only 0 participant(s) set up. Please visit your Profile to add a participant to your account.
Calling all female K-6 chess players! MCCL is hosting an All Girls K-6 Quad Tournament in February.
Event details: Please join us Saturday, February 9th, 2019 at 8:45 a.m. for 3 rounds of USCF* dual rated games in 25 minute 5 second time controls in quad sections.
Memberships: USCF membership is required.
Registration Fee: $20 for MCCL members; $25 non-members
Tournament Date: Saturday, February 9th

Location: TBD

Online Registration: Note there will be no onsite registration. Registration will close at 10 PM on Thursday, February 7th or until the tournament is full. Registration limited to the first 40 competitors.

Sections: Players will be paired in quads, starting with our 4 highest registered players based on their LIVE USCF rating and continuing down to the lowest rated players.

Schedule:

3 rounds, G/25, D5

Approximate round times:
8:45 AM - Arrive, check in and warm-up
9:00 AM - First Round
10:00 AM - Second Round
11:00 AM - Third Round
12:00 PM - Awards
What is a Quad? Quad chess tournaments involve a group of four chess players of similar abilities playing individual games of chess against each of the other three players. Every player competes in a total of three games, and the player that wins the most games is named the overall winner. The set of four chess players is referred to as a Quad.
---
This product requires a participant to be selected. If you need to add another participant not yet tied to your account, please visit Your Profile