2019 Summer Knights Scholastic Chess Tournament - 8/24 $25.00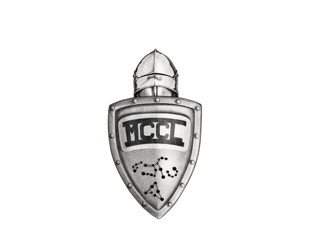 This product requires a participant to be selected and you currently have only 0 participant(s) set up. Please visit your Profile to add a participant to your account.
When
: Saturday, August 24, 2019
Where: Rainbow Elementary, 50 Nance Road, Madison, AL 35758
Mandatory Players Meeting: 9:00 a.m.
Round times (approximate): 9:15 - 10:30 - 12:30 - 1:45 - 3:00 (non-rated sections are likely to start sooner after the first round)
Game time: Rated sections - G/30/d5; Non-Rated sections - G/20
Pairing: 5SS
Rated Sections and Awards: K-12 (Open); K-12 Under 1000; K-12 Under 500; Trophies for 1st-3rd, Medals for 4th-6th and Top Female
**Note: It is recommended that Pre-K and Kindergarten (rising 1st grade) students with a published rating should register in the K-12 Under 500 section regardless of rating.
Non-Rated Sections and Awards: K-12; K-6; K-3; Trophy for 1st, Medals based on enrollment and for Top Female
USCF membership required for the Rated sections only.
Registration Fee: $20 for MCCL members and $25 for non-MCCL members who register by August 22nd. (lower MCCL member price will appear when you add the tournament to your cart)
Deadline to register online: Wednesday, August 21st.
---
This product requires a participant to be selected. If you need to add another participant not yet tied to your account, please visit Your Profile