Madison City Kindergarten Tournament - 2/9 $25.00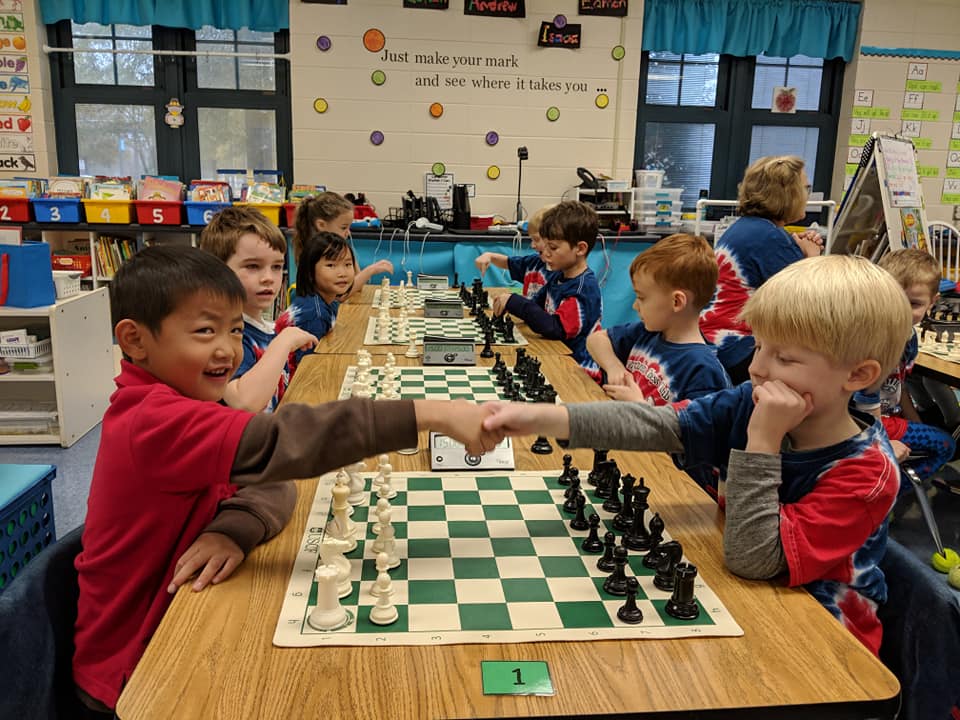 This product requires a participant to be selected and you currently have only 0 participant(s) set up. Please visit your Profile to add a participant to your account.
Madison City Kindergarten Tournament
Game: 20 min per side; 5 rounds if time permits

Who: Any kindergarten or pre-kindergarten student (limited to the first 20 who register online)
Where: Rainbow Elementary, 50 Nance Rd., Madison, AL 35758
When: Sunday February 9, 2020
2:00 p.m. - 5:00 p.m.
Player Meeting: 1:45 p.m. Rainbow Library Media Center
Memberships: No memberships are required; for both rated and non-rated kindergarten students; this will be a non-rated tournament and great practice for the Kindergarten section of the Madison City Chess Championship!
Entry Fee: $20 for MCCL members; $25 for non-members (savings for MCCL members will appear after you add the tournament to your cart)
Awards: Trophies for the top five; all other competitors receive a medal; awards ceremony will occur at approximately 5 p.m.
Deadline to register online: February 6, 2020 or until filled (limited to 20 students). No on-site registration available.
---
This product requires a participant to be selected. If you need to add another participant not yet tied to your account, please visit Your Profile