A Beginner's Guide To Online Chess Tournaments
September 14th, 9:11AM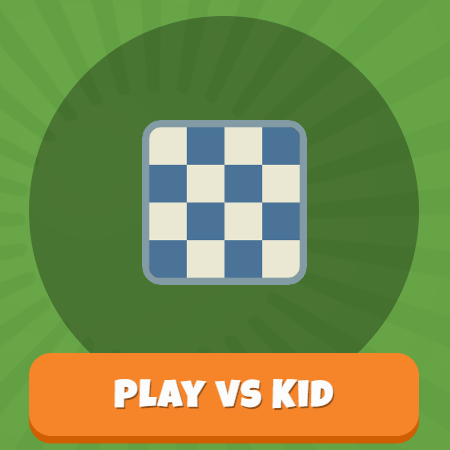 It is no surprise that during the onset of Covid-19, online chess is on the rise. Our Madison school chess club are holding virtual meetings now utilizing web meeting platforms to start the meeting, but also allowing kids to play online after some guidance and instruction. Although we look forward to the day we can play safely across the board with each other, we want to help prepare our chess team members as online chess tournaments become the main platform for competitive events for the foreseeable future.
Every elementary student in Madison City Schools has a gold ChessKid.com account provided by the school system. This enables all elementary students to enjoy a chess extracurricular activity during the closure of school buildings. Elementary chess clubs or teams are meeting online to play chess and improve their chess skills by solving puzzles, completing lessons, or watching chess videos, and you can join them too online whether you were orignally a member of a school chess club/team or not. Elementary students can log in through Clever to gain access to your ChessKid account. If you are in a middle school chess elective class or on a middle or high school chess team, you also have access to ChessKid but have to log in using your assigned Username and Password.

Online Tournaments
ChessKid sets up tournaments you can join each day. Join the ChessKid Official Club so you can see all the tournaments available to play in hosted by ChessKid. Then, when you log on, look to the left for the "Upcoming Tournaments" icon and see what tournaments you can join. Your own clubs may also set up tournaments for you to play with your friends who are members of that club. Here is an article telling you how to join tournaments on ChessKid. ChessKid Tip: Use a computer Browser to access Live Chess, not a mobile device of any kind.
To join tournaments, go to Play vs. Kid and click on the tournament you want to join at least 5 minutes before start time (you cannot join a tournament after it has started). The tournaments have various time controls and numbers of rounds, so be sure you can commit to playing for the duration before you join. When your round is over, you can watch other games still in progress. The next round will be paired when everyone has finished playing the current round, so stay online. Good luck!
The Madison City Chess League (MCCL) has its own Club on ChessKid that it utilizes in hosting online chess tournaments. By joining MCCL, you will receive many benefits including reduced registration fees for upcoming tournaments, access to numerous local online events such as Saturday MCCL tournaments for K-3, K-6, and K-12 students, Monday Night Blitz tournaments, K6 Fun tourneys, and All Girls online tournaments on the last Sunday of each month. When you register for MCCL sponsored tournaments, you will see a member price and a non-member price in tournament event announcements. Here is some basic information you may find helpful as you join or renew your MCCL membership:
MCCL is a family membership of just $20 annually and covers all your children who play chess.
After your family joins MCCL, under your account create a Participant Profile for each child who you think will join a school chess club or play in tournaments.
A Participant Profile tells us your child's name, school of attendance (helps us track team scores during tournaments), grade level, USCF membership (more on that below), and USCF memership expiration date. You can leave the USCF info blank until your child decides to play in rated tournaments. For non-rated tournaments, like many we host online on ChessKid, you do not need a USCF membership.
When you register for tournaments using your MCCL account, the reduced member price will not appear until after you add the item to your shopping cart.
Your MCCL membership is renewable in January each year--so the earlier you join in the calendar year, the more benefits you will receive.
MCCL members receive a weekly newsletter informing you of upcoming chess events and other accomplishments of our students who compete in events.
You can also follow MCCL on Facebook.
What is a USCF Membership, and do I really need to join?
The answer is, eventually, yes your child needs to join the United State Chess Federaton (USCF) in order to play in rated tournaments. Ratings are a way of measuring performance, and the USCF provides this service to all members. Most state and national events are USCF rated, and many local tournaments are also USCF rated. Every tournament announcement will clearly indicate whether a USCF membership is required.
A USCF membership is required in order to compete in any rated tournaments. We recommend Premium Scholastic Membership for students so your child can receive Chess Life for Kids magazine. Please use MCCL #A6040788 when completing the "Membership Appreciation Program Credit" box.

The Membership Appreciation Program Credit Box is highlighted here and appears on the online form just before Step 3:

After the tournament concludes and the tournament report is submitted to the USCF, your child will receive a rating that will change as your child plays in more rated tournaments. Once your child starts playing in rated tournaments, he/she must continue playing in rated sections and cannot return to playing non-rated tournaments. You can check your child's rating at any time on the USCF webpage (www.uschess.org). You will be asked to provide your child's USCF membership number every time your child registers for a rated tournament. When you set up your Particpant Profile under your MCCL account, you will only have to provide your USCF membership # once and it will automatically be added to your tournament registration.
That's a lot of information for one article. You may have additional questions. MCCL Executive Director Ranae Bartlett will be hosting a
live Q&A via Zoom this Sunday September 20th at 3 p.m.
You will receive a Zoom link in this week's MCCL member newsletter. Or you can email Ms. Bartlett at mccl.director@gmail.com and she can answer further questions via email.