Madison Kids Sweep Team Awards at State!
March 21st, 1:27PM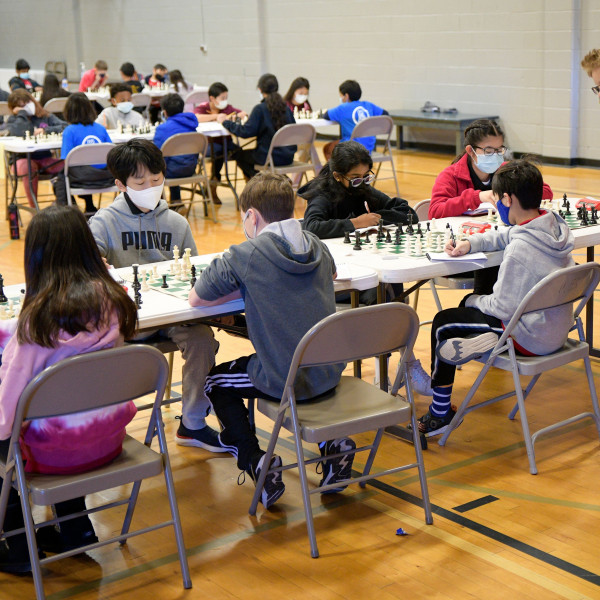 State Team Day - Sunday March 13, 2022
Things got even more exciting on Sunday for the State team competition as we saw some close matchups with teams not only from Madison but also from the Birmingham area. MCCL was able to provide opportunities for our members to compete in the Club section on Team Day in all three age groups: K-3, K-6, K-9, and K-12. The kids who played in the Club section were able to play kids outside Madison which was a great learning experience for them. Our K-3 Club team even placed 2nd in the Club section.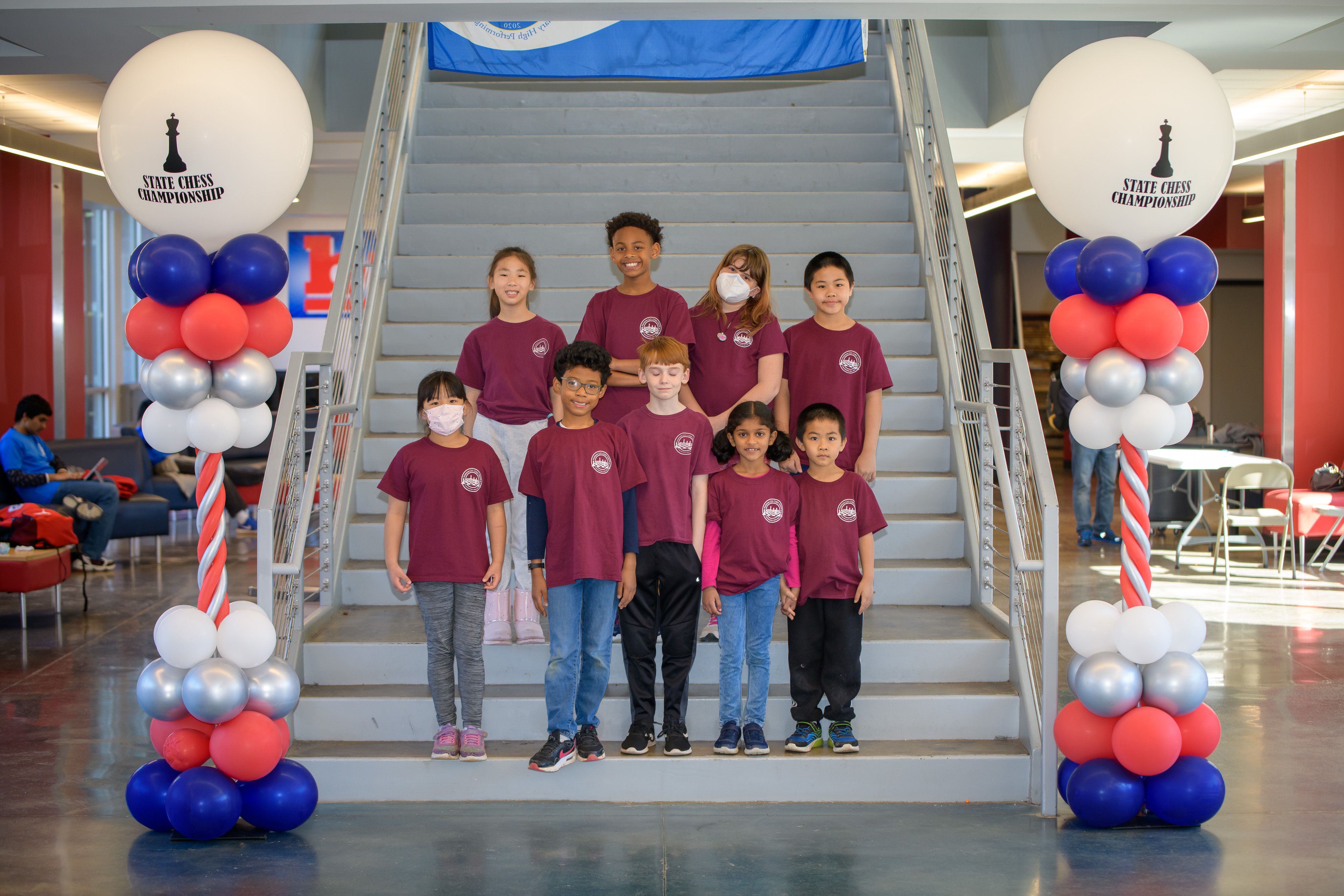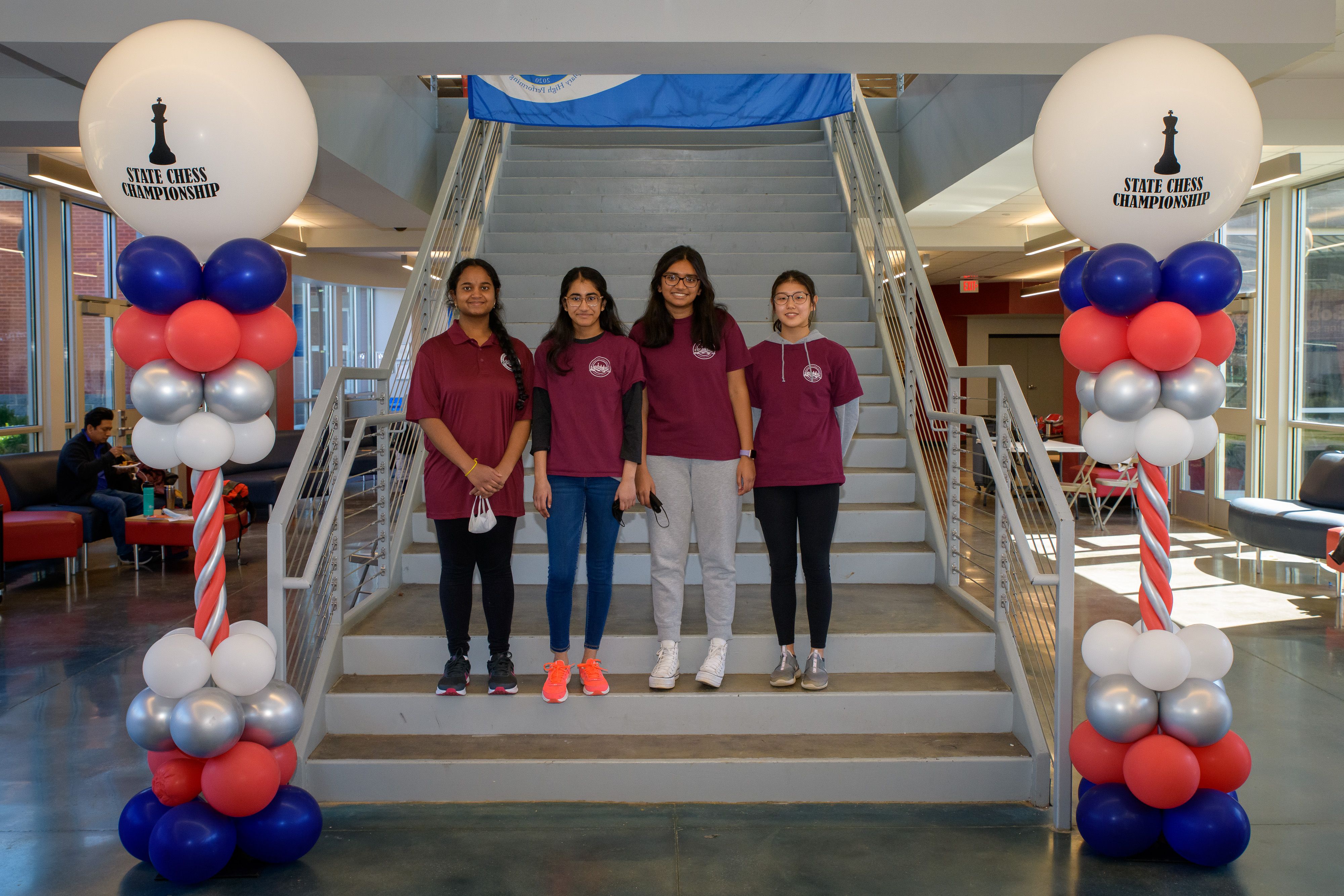 Team results in tie-break order can be found here. Team Day photos by Scott Wilhelm can be found here. Madison teams dominated the school section sweeping every award at every level. We were also excited to see our newest elementary school, MidTown Elementary, send a school team!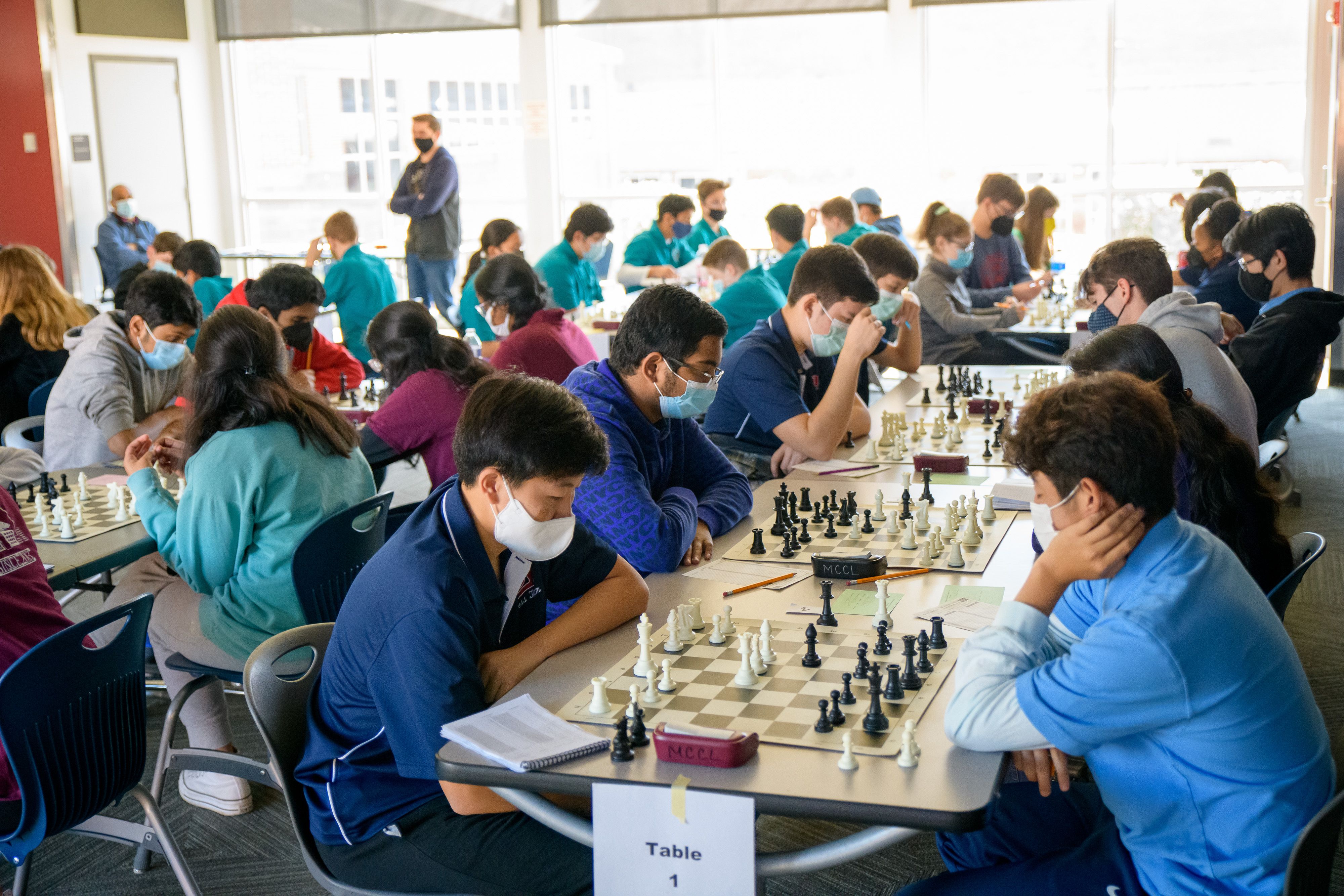 Jr High and High School team sections in Patriot Hall

High School Section Co-Champions - JCHS and BJHS
The High School section was a nail-biter with James Clemens and Bob Jones scoring an identical 3.5 team points after drawing each other in a head-to-head matchup. They even accumulated the same number of individual points after competing with teams from Indian Springs and Evangel Christian schools. JC and BJ ended the day as co-champions of the High School section, and JC edged out BJ on tie-break rules to bring home the 1st place trophy. Very proud of our Madison teams!



JC Team members (left): Jason Park, Will Fox, Sherwood Dong, and Shreya Sunil. BJ Red Team members (right): Steven Pan, Victor Lundy, Constance Wang, Caleb Chen, and Kennedy Gore.
Jr High School Section Champions - Discovery Middle School


1st place - DMS Black Team (L to R): Coach Michael Guthrie, Nirvana Rajbhandari, Andrew Park, Aadi Saxena, and Xavier Bruni.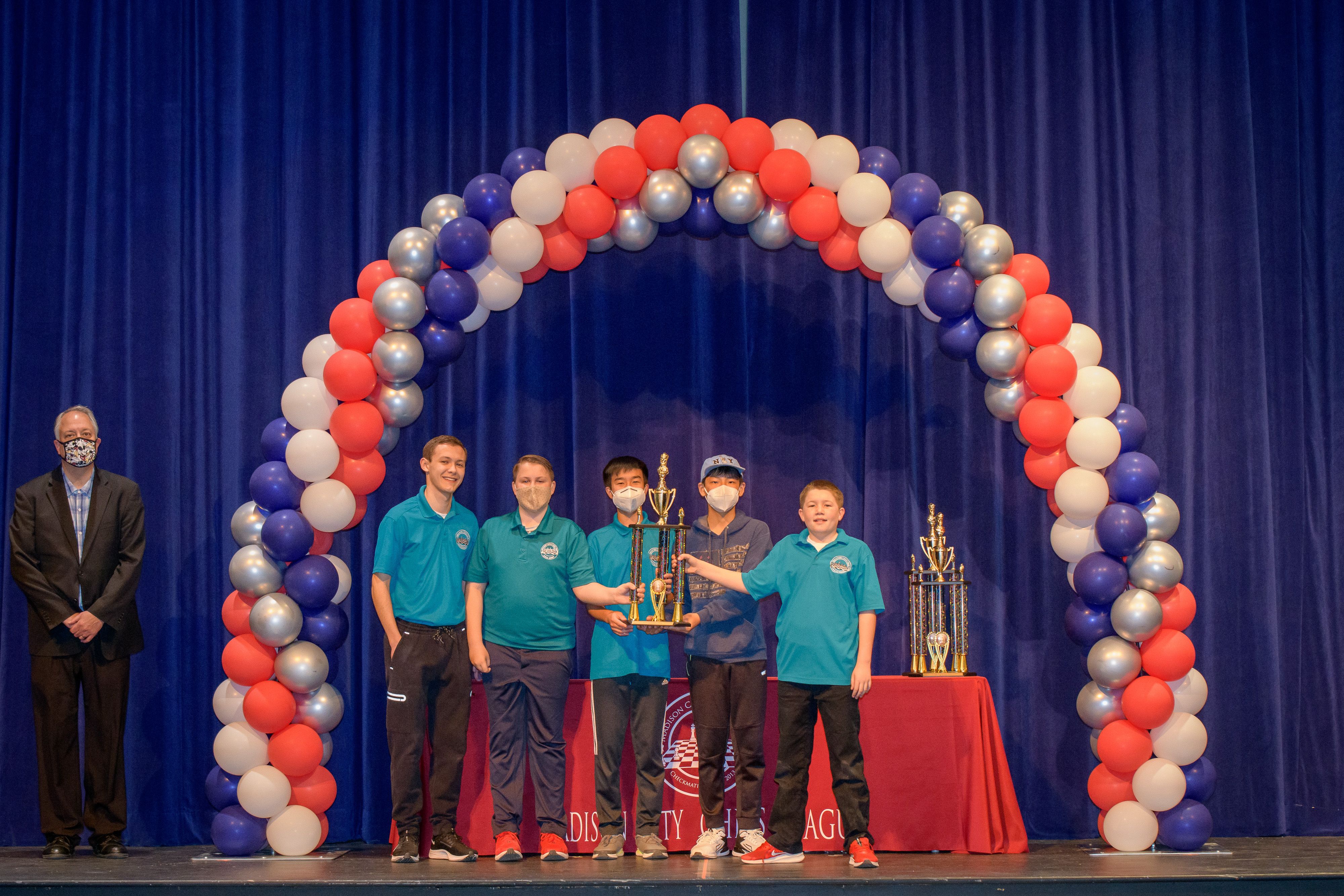 2nd place- DMS White Team (L to R): Coach Michael Guthrie, Jacob New, Nathan Chiu, Aaron Chen, Jack Meyer.

Teams from Discovery Middle School were a force at the State Chess Championship. DMS fielded a 6th grade team in the elementary section, four K-9 teams in the Jr High School section, and one team in the K-9 club section. The DMS Black team finished with a perfect score of 4 team points to win 1st. DMS White won 3 team points to come in 2nd. DMS has won the state team chess championship consecutively since 2015. The sponsor is Julie Goldston, and coach is Michael Guthrie, a former DMS Chess Team member when DMS won State in 2015 and 2016.
Elementary School Section Champions - Rainbow Elementary