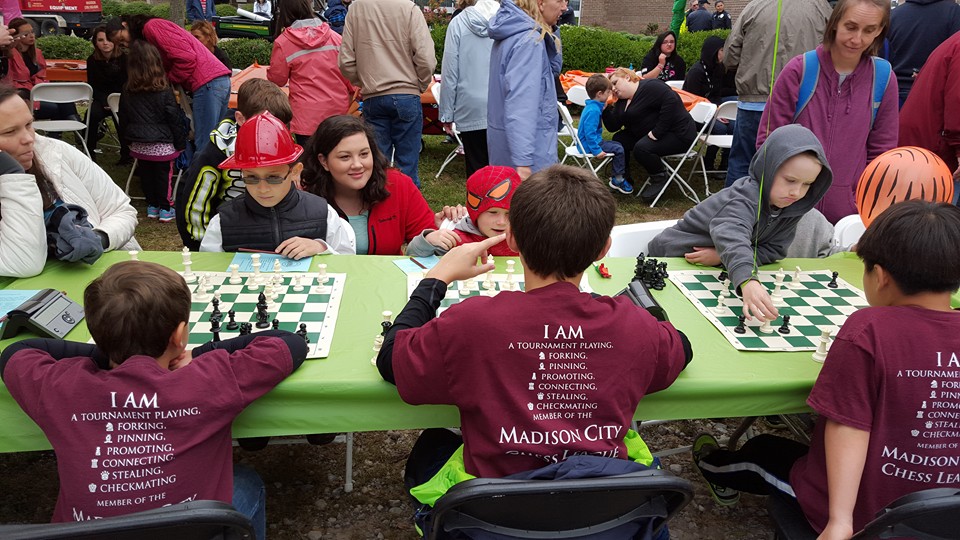 Madison Street Festival - 10/6
Starts: Oct 6, 2018
Madison Street Festival - October 6th


Join the Madison City Chess League at the Madison Street Festival in the new Teen Area. Our high school chess club members will take on all challengers and demonstrate blitz and bullet chess games.
Thanks to those who signed up to volunteer at the
Madison Street Festival this Saturday (Oct. 6th)
. Here is the complete schedule and shifts:
8:00-10:00 a.m. - Michael Guthrie, Maanasi Limaye & Tyler Wessling
10:00 a.m. - noon - Jenson Wilhelm, Sophia & Olivia Fox
Noon - 2:00 p.m. - Will Bao, Lawrence Zhang, and Sohan Mynampally
2:00-4:00 p.m. - Carson Boland and _______________
See everyone on Saturday!