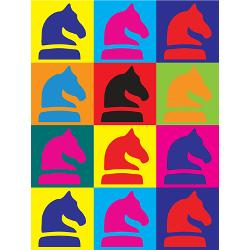 MCCL Beginner Chess Class - Tuesdays at 3:15 p.m.
Starts: Feb 23, 2021 @ 3:15 PM
WHAT: Beginner Chess Class for MCCL members who are just learning to play chess. We assume you know how the pieces move.
WHEN: Tuesday afternoons from 3:15-3:45 p.m.
COST: FREE for MCCL members
Instructor: Constance Wang, BJHS Chess Team Member and All-Girls State Champion and Kennedy Gore, BJHS Chess Team Member
Zoom Link will be sent Tuesday after you register. We will use the same link each week, so you only have to register once for the class.