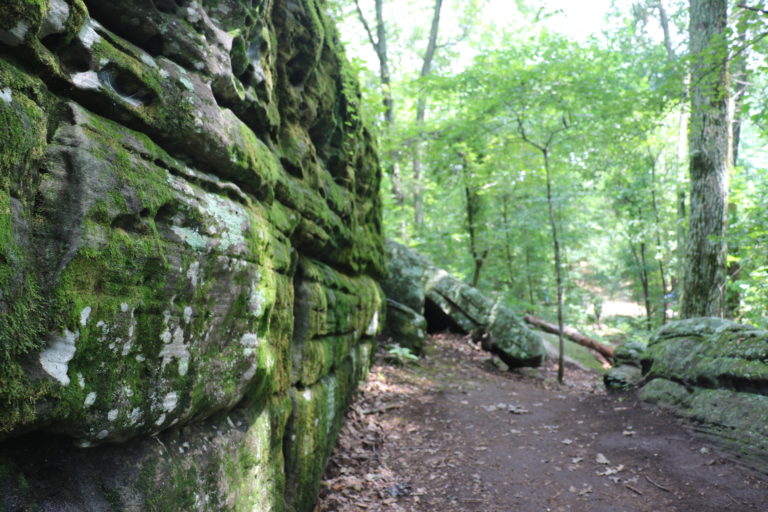 Girls Chess Club - Hike Rainbow Mountain
Starts: Jun 18, 2022 @ 1:00 PM
WHAT: Girls Chess Club - Hike Rainbow Mountain
WHEN: Saturday June 18th at 1 p.m.
WHERE: Rainbow Mountain, 190 Stoneway Trail, Madison, AL 35758
COST: FREE, but let us know you are coming by registering
MCCL Coach Sarah May will lead the girls on a hike on Rainbow Mountain. We will meet at the Pavilion and plan to walk the Rainbow Loop Trail. After the hike, those who have time can join us for a cool treat at a local business (TBD).
Trailhead
230 Stoneway Trail, Madison, AL 35758
Parking & Information: There are two parking areas available to access the trails. The main parking area and trail entrance is located next to the pavilion. At this location, you'll find the information kiosk with a trail map and helpful reminders. The second parking area is located just uphill next to the water tower. You can start your hike from here beginning on Balance Rock Trail if you do not need to visit the information kiosk. Just remember to take a trail map with you (available to download on this page).
Rainbow Loop Trail (1.53 mi): This is the longest and most popular of the trails on the Rainbow Mountain Nature Preserve. Known for its rocky terrain and beautiful wild flowers, this moderately difficult trail is a four season wonder. On this hike you will have amazing views over Madison and then descend over 350 feet to a peaceful woodland with multiple cave openings and springs along the way. There are four scenic benches along the way, so take a break and soak in the beauty of the woods all around.
Join MCCL first before trying to reserve your event.