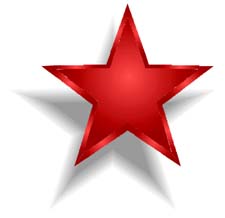 All Star Chess Club - Summer Mini Camps
Starts: Jun 7, 2016 @ 1:00 PM
Ends: Jul 27, 2016 @ 3:00 PM
ALL STAR CHESS CLUB – 2016 SUMMER EDITION
Last summer the Madison City Chess League (MCCL) introduced the All Star Chess Club Program. By offering an East and West All Star club for 2nd and 3rd graders to get an extra hour of weekly practice and instruction, we sought to develop some of our youngest most promising players to be ready for the State Scholastic Chess Championship. The result was a sweep of team awards in the Primary (K-3) school section and a 2nd place team trophy in the Primary Club section for Madison!
In order to continue to identify young promising competitive chess players, MCCL is offering a special All Star Chess Club Summer Edition where rising 2nd and 3rd graders can register to attend as many as 5 summer sessions and receive instruction from our MCCL coaches on a variety of topics. Each session costs $20 and lasts two hours from 1-3 p.m. on designated dates below (June/Tues/Heritage and July/Wed/Rainbow).
Each class is independent and does not require previous attendance to understand what is being covered, although the more sessions your child can attend, the more he or she will be ready to start a competition chess club or be selected for All Star Chess Club in the fall. Each class will follow this basic structure:
· Chess Notation Emphasis
· Lesson
· Full game using clocks and notating moves
· Game analysis – sharing games with the class and seeing how well you have recorded moves.
Lessons Covered each week:
June – Tuesdays – Heritage Elementary - 1-3 p.m.
June 7 (Tues) – Ed Mullin – End Games: How to Close the Deal and Win the Game
June 14 (Tues) – Noel Newquist – How to Think Before Making Your Move (top things to consider)
June 21 (Tues) – Will Stevenson – Opening Traps: Don't Get Caught Napping!
July – Wednesdays – Rainbow Elementary – 1-3 p.m.
July 6 (Wed) – Ranae Bartlett – How to Get Your Rating over 1000 (a lesson on hanging pieces and a few additional tips)
July 20 (Wed) – Bill Nash – Tournament Rules You Must Know
July 27 (Wed) – Will Stevenson -- How to Respond as Black to 1.e4
ELIGIBILITY:
Must attend Madison City Schools

Must be a 2nd or 3rd grader in Fall 2016

Parents: read this article and be sure your kids have watched the video and read the article contained within on how to notate moves.

Kids are expected to notate moves as they play each day the camp meets

Email mccl.director@gmail.com once you register and let our director know your child's chesskid.com Username so they can be added to the summer All Star Club. That is what the coaches will monitor to determine who is eligible to join All Star East or West Chess Clubs in the fall.