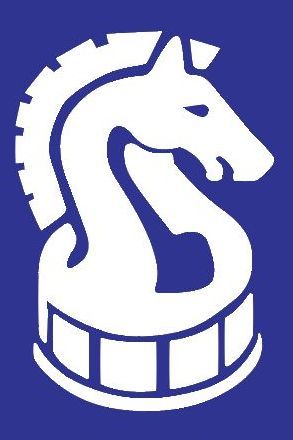 North Alabama Team Scholastic Tournament
Starts: Feb 18, 2017 @ 8:45 AM
Interested in competing? Check out the requirements and what's involved.
North Alabama Team Scholastic
Saturday, February 18, 2017
4 Round Swiss * USCF Dual Rated
Bob Jones High School
650 Hughes Road, Madison, AL 35758
Pawn (K-3), Knight (K-6), Bishop (K-9), Rook (K-12)
Coaches and Chess Team Sponsors Will Register Teams
Early Registration Deadline: Monday February 13, 2017
Team Fee: $40 by Feb. 13th. After Feb. 13th: $80
No On-site Registration: Online registration closes on Wed. Feb. 15th.
Paper registration forms and payment must be postmarked and emailed to mccl.director@gmail.com by February 13, 2017 or register online by Feb. 15th.
Make checks payable to: Madison City Chess League. Mail entry forms and payment to: MCCL, P.O. Box 843, Madison, AL 35758

Who Can Play
4-Board Team vs. Team match point scoring. Substitutions allowed but with board-order preserved and alternate on 4th board. All members of a team must be grade-eligible for section entered and represent a school. Public School, Home-School and Private School Teams are eligible to play and encouraged to participate. Multiple teams ("A", "B", etc.) from any school are encouraged. Club teams are not eligible.

Schedule
Mandatory players meeting: 8:45 AM
Rounds: 9:00AM, 11AM, 1:30PM, 3:30PM (rounds will be accelerated if everyone has finished playing)
Time Control: G/45; d5 – USCF Dual Rated


Memberships
1) US Chess Federation. (Obtain memberships / renewals at www.USChess.org where you can print out a temporary ID card.). Please use MCCL #A6040788 when completing the "Membership Appreciation Program Credit" box when you join or renew your USCF membership.
2) Alabama Chess Federation (Obtain memberships / renewals at www.AlabamaChess.org; the PayPal receipt is your proof of membership.) Note: ACF registration also will be required to compete in the State Scholastic Chess Championship in March.
Here is an article for players new to competitive chess.
Team Trophies


Top Five School Teams in K-3 & K-6. Top Three School Teams in K-9 and K-12. Top Female Team in all sections.