2022 All Girls State Chess Championship $25.00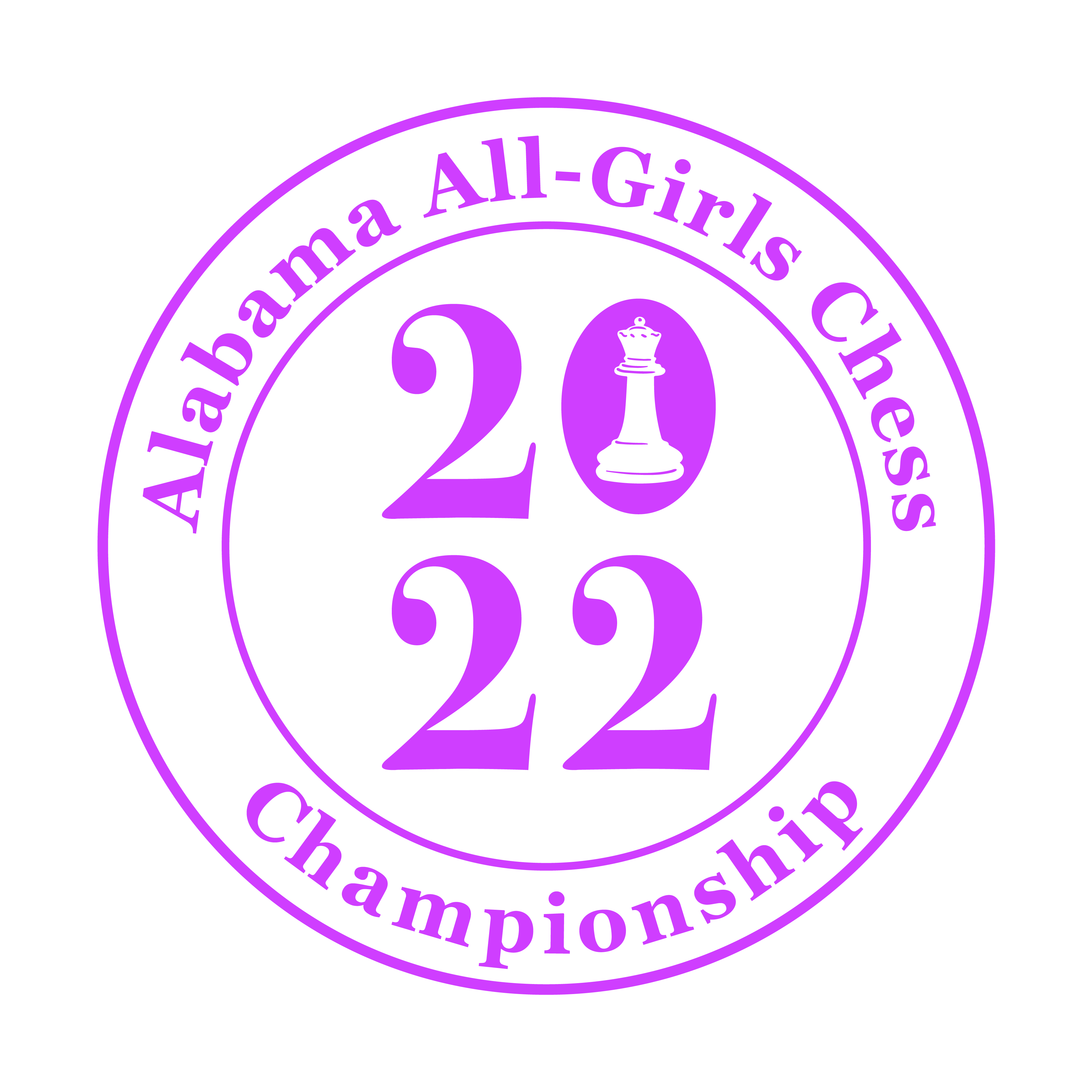 This product requires a participant to be selected and you currently have only 0 participant(s) set up. Please visit your Profile to add a participant to your account.
Sections & Time Control
Sections:
K-3, K-6, and K-12
Time Control and Rounds:
K-3 & K-6: Game 30/d5 (5SS) 9:30, 11:00, 12:45, 2:15, 3:30
K-12: Game 45/d5 (4SS)
9:00, 11:00, 1:30, 3:30
Teams: Top 3 individual scores from the same school in each section will comprise the team score.
Information
Entry Fee:
$25 by Saturday Feb. 5th;
$50 by Wednesday Feb. 9th;
no onsite registration
Registration: Enter online at www.madisonchess.com
Email: mccl.director@gmail.com
Sponsors: State Senator Arthur Orr and Hexagon
USCF and ACF Memberships required and should be obtained online prior to registration. www.alabamachess.org www.uschess.org
Individual Prizes
Trophies for 1st-5th place and medals for all who tie for 5th place in each section.
NGTOC
The K-12 Champion will represent Alabama at the Ruth Haring National Girls Tournament of Champions (NGTOC)
Team Prizes
1st-3rd place team trophies awarded in each section.
---
This product requires a participant to be selected. If you need to add another participant not yet tied to your account, please visit Your Profile