2018 MCCL Annual Dinner
May 27th, 11:47AM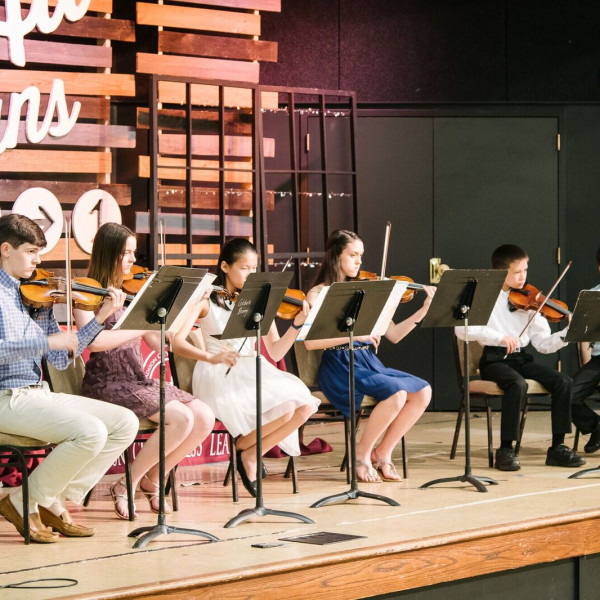 The 2018 MCCL Annual Dinner capped off the end of another fantastic year for Madison City Chess League Members. MCCL recognized its national team and individual winners who brought their trophies and used them as table centerpieces. We honored coaches, sponsors and students from across Madison and had a wonderful dinner prepared by Nothing But Noodles. Cupcakes were donated by Nungseo and Jaeeun Park.
Educator of the Year - Nancy Brandon

Nancy Brandon is in her third year as the Rainbow chess team sponsor. She is present at every local, state, and national tournament. Her support and encouragement of the team is critical to its success. But what she has done to revolutionize kindergarten chess is what makes her stand out and deserving of this year's MCCL Educator of the Year award. Mrs. Brandon volunteered to do a pull-out of kindergarten students during Tuesday's regular recreation chess club meetings. There is a waiting list for entry into her kindergarten program, and she enables our youngest players to develop their interest in chess. She utilizes chess in her classroom and helps teach kids how to utilize ChessKid at the earliest age. She was brave enough to host our city's first Kindergarten chess tournament which made it possible to then hold a true grade-level city chess championship.
Coach of the Year - Paul Mulqueen
Coach Paul Mulqueen coached at three schools this year: Heritage Elementary, Liberty Middle, and James Clemens High School. He was present at every tournament, analyzing games for kids at all levels. Next year, with the 6th grade moving to middle school, he will focus his attention on LMS and JC. His award was presented by last year's Coach of the Year Ed Mullin.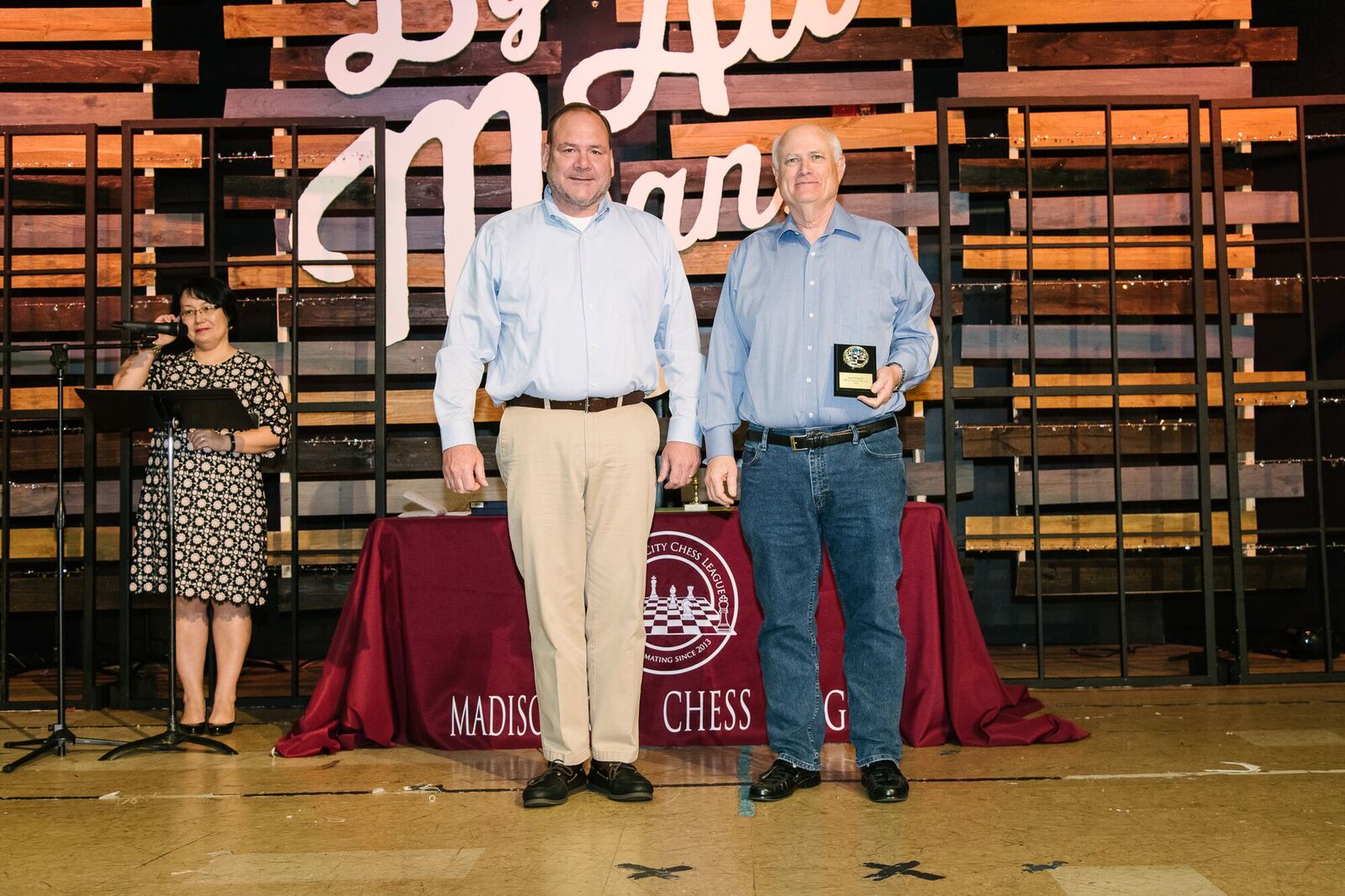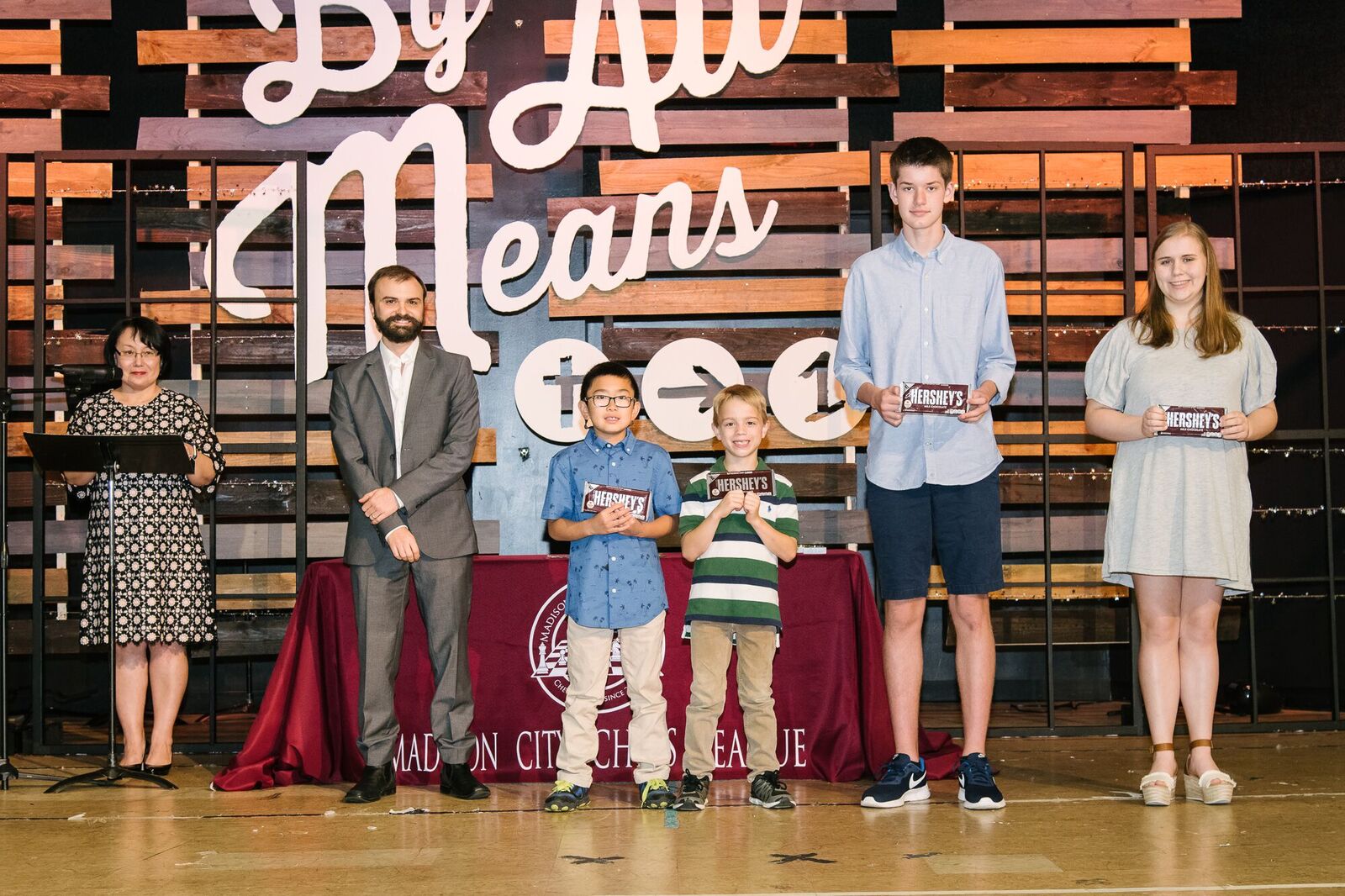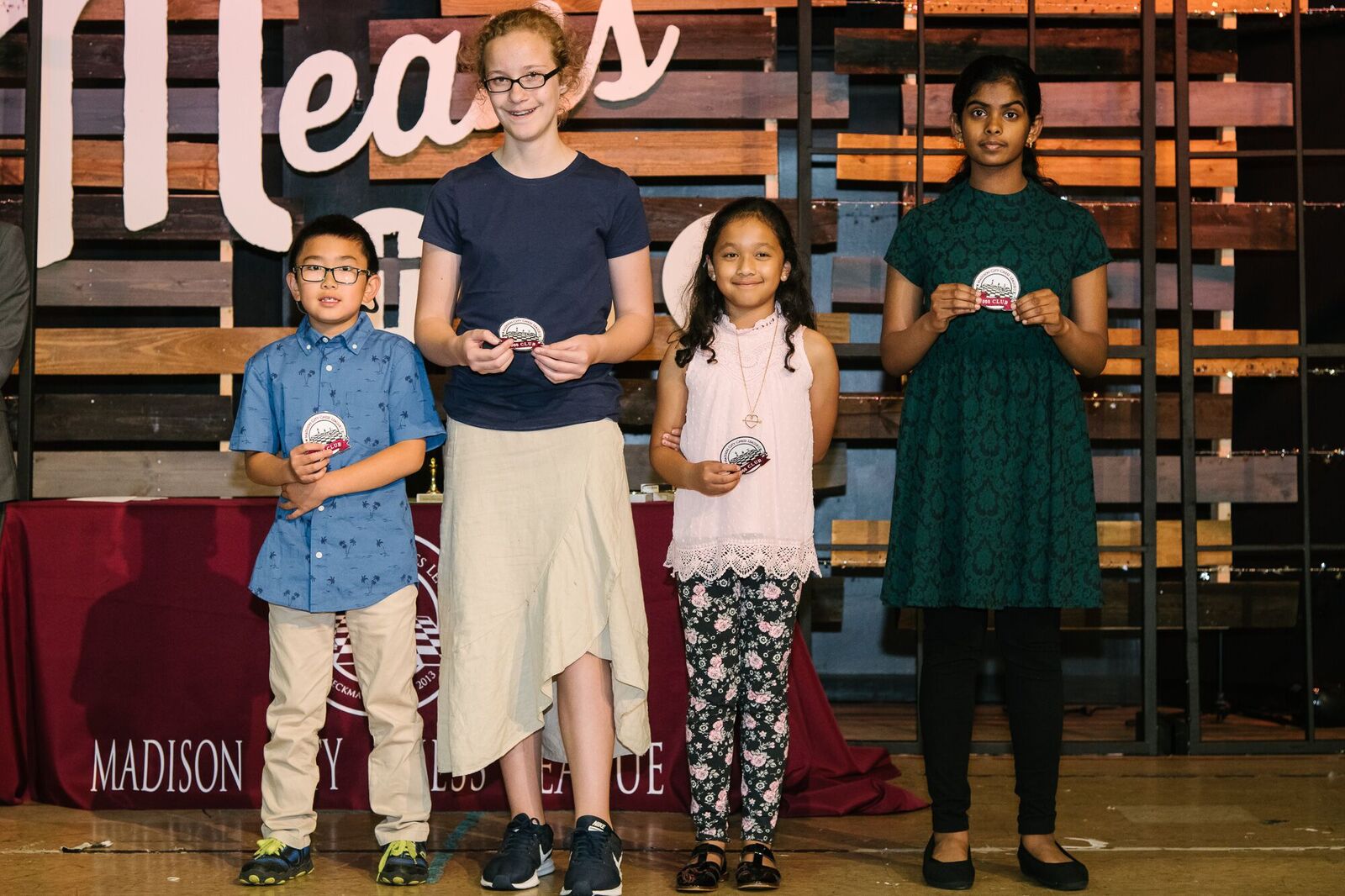 MCCL also recognized
Giant Killer award
recipients Andrew Nguyen, Holland Lang, Jenson WIlhelm and Grace Billmann for their performances at National Elementary, National Jr High, and All Girls State. Four new members were inducted into the
MCCL 1000 Club
: Andrew Nguyen, Rachael Ehrman, Nirvana Rajbhandari, and Madhushalini Balaji.
School Awards and Recognition
Each school chess team was invited to hand out awards to team members and to recognize coaches for their work all year long. The Bob Jones Chess Team was recognized for winning the 2018 Team Cup. Bob Jones High School Coach Bill Nash recognized William Spanier for his online tactics work and Julian Olvera for the greatest increase in USCF rating. Coach Nash also recognized Discovery Middle School Chess team members Thais Arslanbekov for her work on ChessKid.com and Thomas Nguyen for the greatest increase in USCF rating the previous school year. Bob Jones Chess Club officers Michael Guthrie, Josh Lin, and Grace Billmann shared a presentation on their work and service project during the previous year--hosting the first All Girls State Chess Championship. Michael Guthrie received the award for most volunteer hours during the previous school year.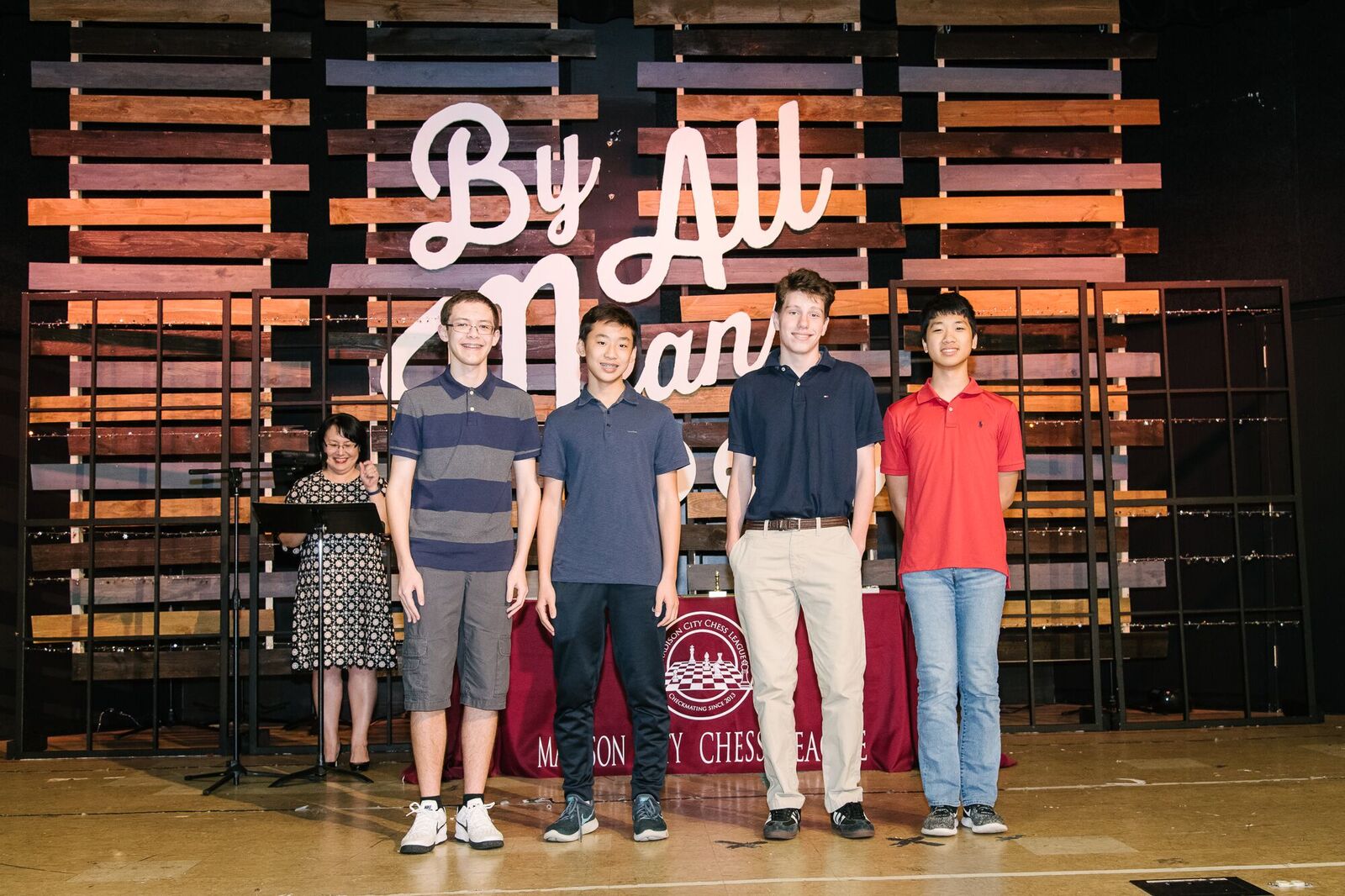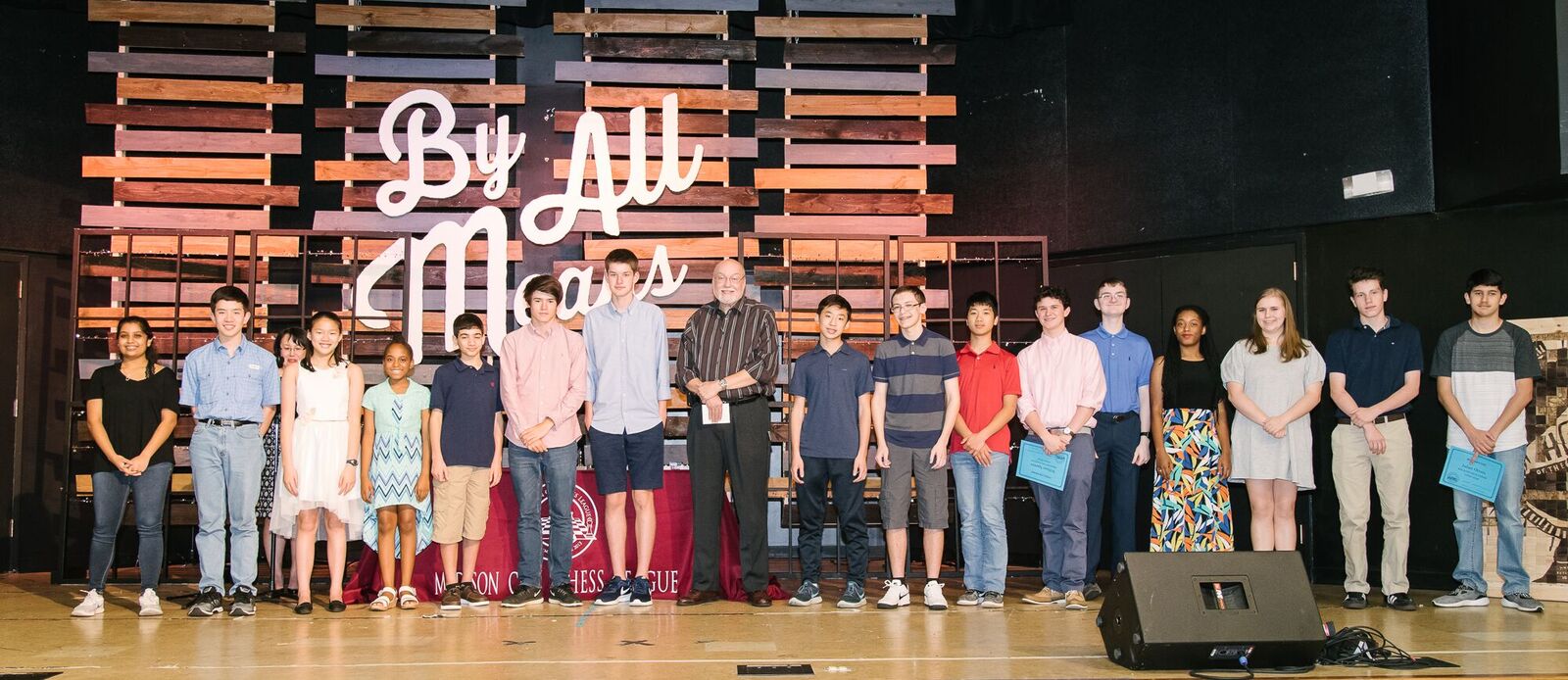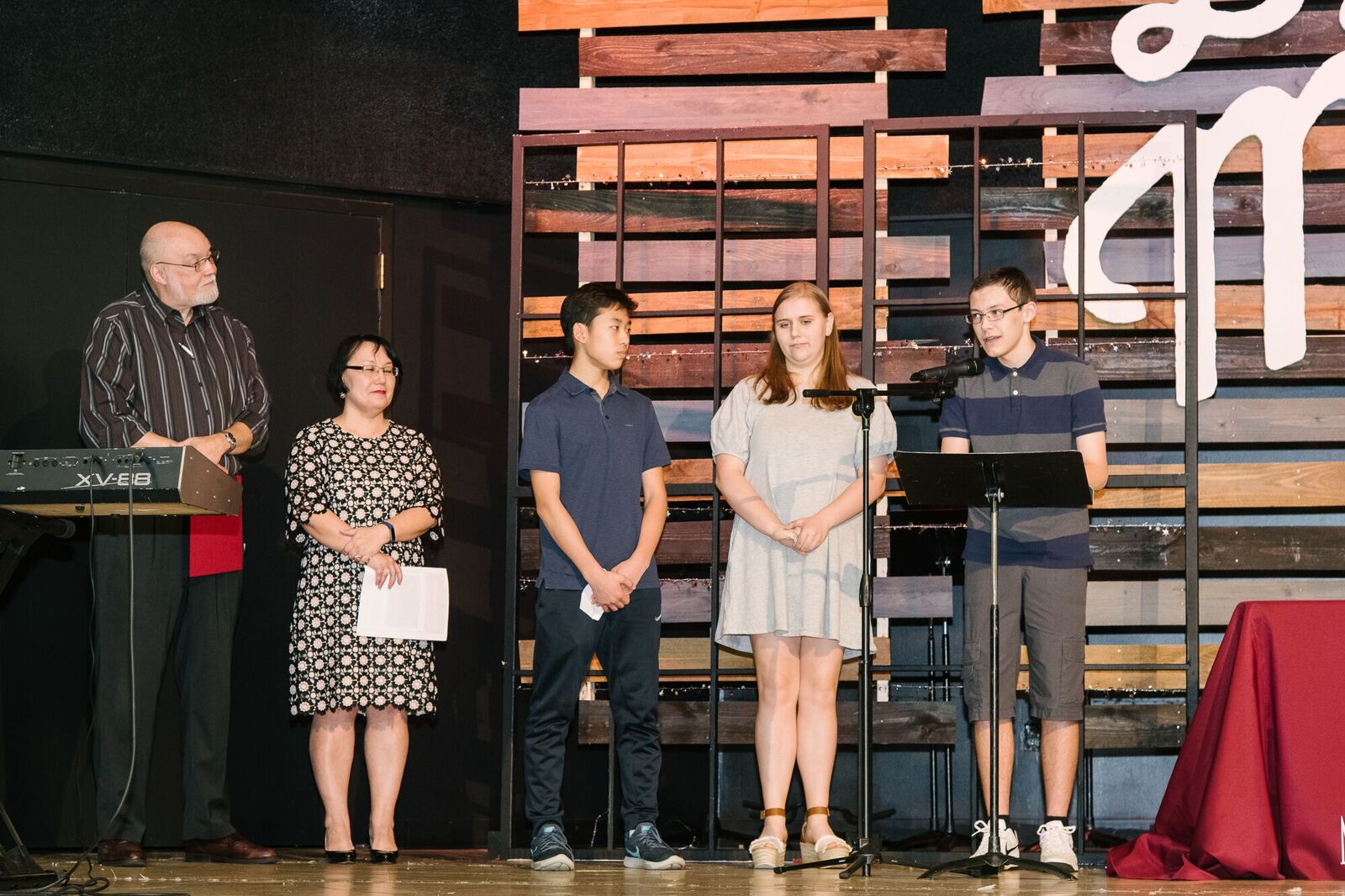 Liberty Middle School recognized Om Badhe for being our first Barber representative after winning 1st place in the State Scholastic Chess Championship. LMS Coach Paul Mulqueen and sponsor Ashley Avans also recognized Will Fox for solving puzzles, and Yuti Das and Wyatt Devine for their work on ChessKid.com. Coach Ed Mullin recognized West Madison Elementary chess team member Swetha Jakka and Madison Elementary chess team members Steven Pan and Shruti Kadam as top students from those respective elementary schools.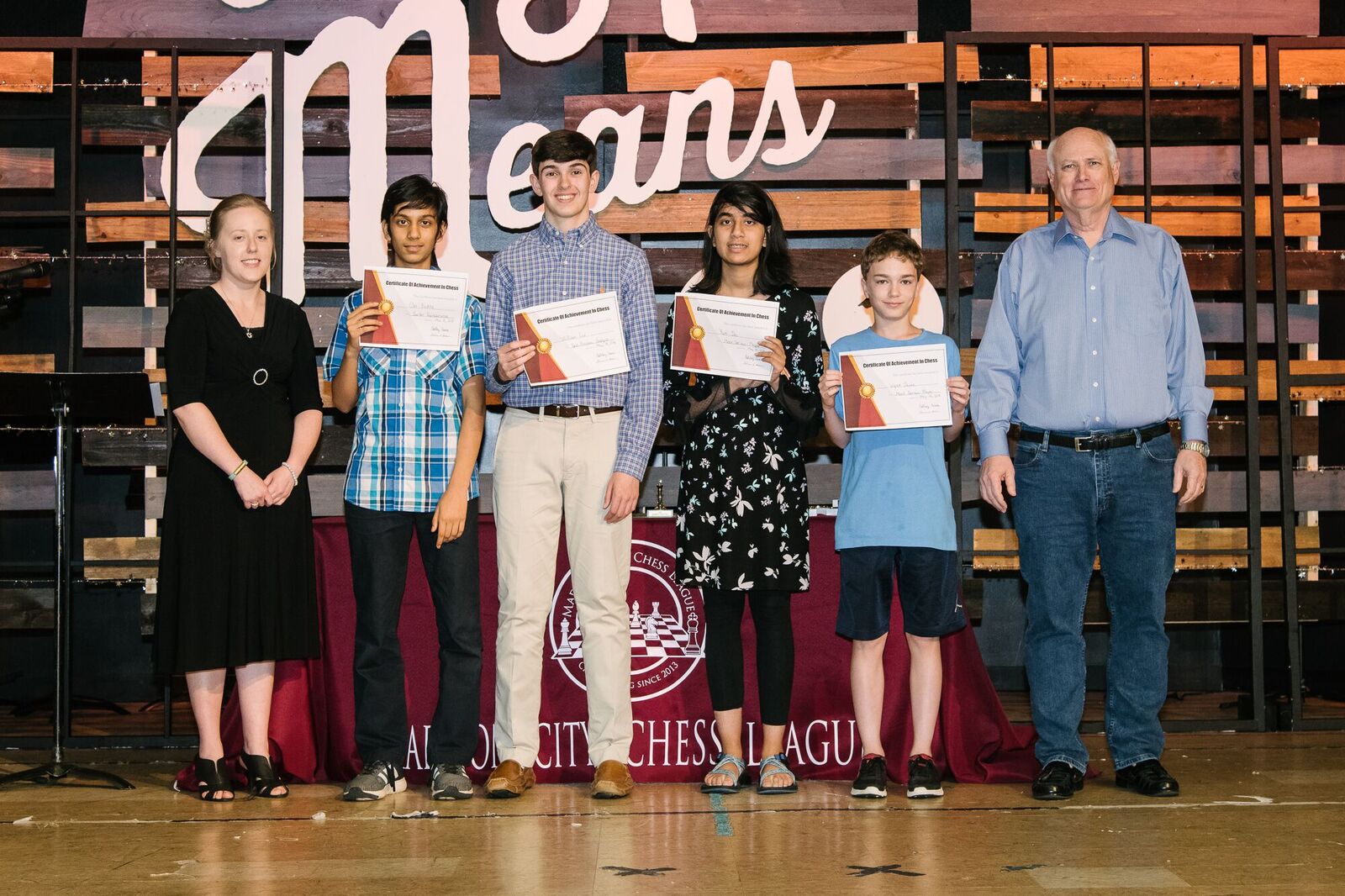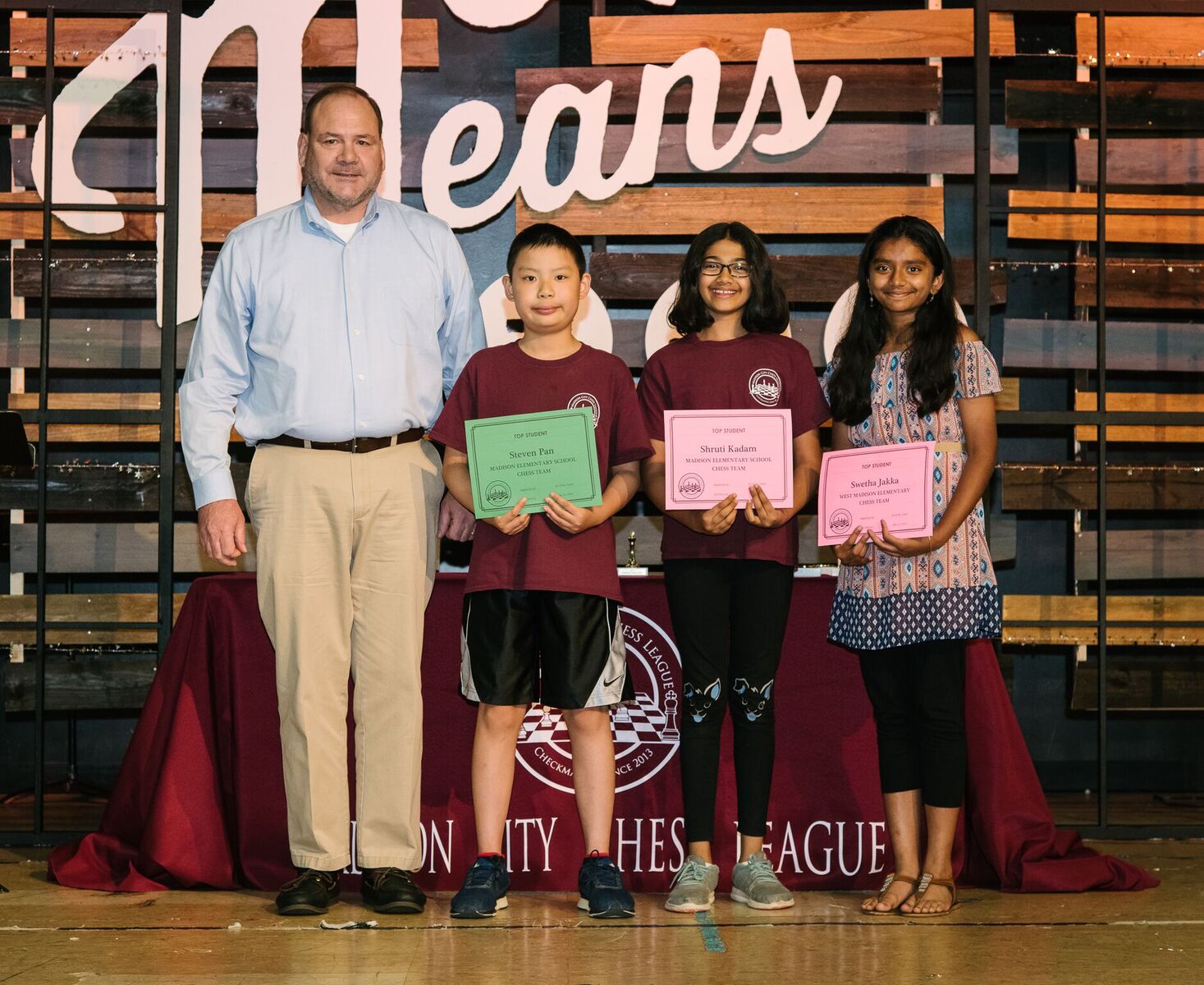 Rainbow Elementary recognized all of their outgoing 5th and 6th graders who will move to middle school next year. They each received a paperweight for their service on the Rainbow Chess Team. Chess team sponsor Mrs. Brandon also recognized students who had the Most Improved Ratings: Blaise Bruni, Noah Hsu, and Andrew Nguyen. Rookie of the Year awards went to Louis Johnson and Emma Kuang. The Puzzle Beast Awards went to Holland Lang and Marek Fries. Noah Hsu received the "I Can't Believe I'm Just a 1st Grader" award. Previous recipients of that award were: Karsten Wallace (2015), Xavier Bruni (2016), and Holland Lang (2017). The Most Valuable Player award went to Xavier Bruni. Rainbow Elementary ended its award presentation by recognizing the Top 5th grader Geon Park and Top 6th grader Rachael Ehrman for their outstanding performance and years of service as members of the chess team.