2019 All Star Chess Club - Starts After Labor Day
August 26th, 6:59AM
All Star Chess Club, a chess program for 2nd and 3rd graders, returns for its fifth year. That should come as no surprise as Madison has seen tremendous success at both state and national tournaments from our youngest players who participate in this program. With this proven recipe for success, how could we not continue a program that recognizes our most promising young students and offers them additional opportunities to improve their skills? "Each year we see new stars emerge in the program, while others graduate and go on to lead their upper elementary chess teams," said MCCL Executive Director Ranae Bartlett.
2018 All Star East Chess Club meeting

For the 2019-20 school year, All Star West Chess Club (for Madison, Heritage and Mill Creek Elementary schools) will be run by David Hayes and will meet Thursdays from 4:15-5:15 p.m. at Heritage Elementary beginning on Thursday, September 12, 2019. David Hayes coaches both Heritage and Mill Creek Elementary. He will be assisted by James Clemens High School Chess Club members.
All Star East Chess Club (for Columbia, Horizon, Rainbow, and West Madison Elementary schools) will be run by Ranae Bartlett and meets at Rainbow Elementary on Mondays from 4:30-5:30 p.m. beginning on Monday, September 9, 2019. Bob Jones Chess Club members coaching All Star West will be Michael Guthrie, Constance Wang and Victor Lundy.
All Star Chess Club is for 2nd and 3rd graders. All Star Chess Club is by invitation only. MCCL relies on nominations and recommendations from chess team coaches, and each coach can nominate up to five students from each school.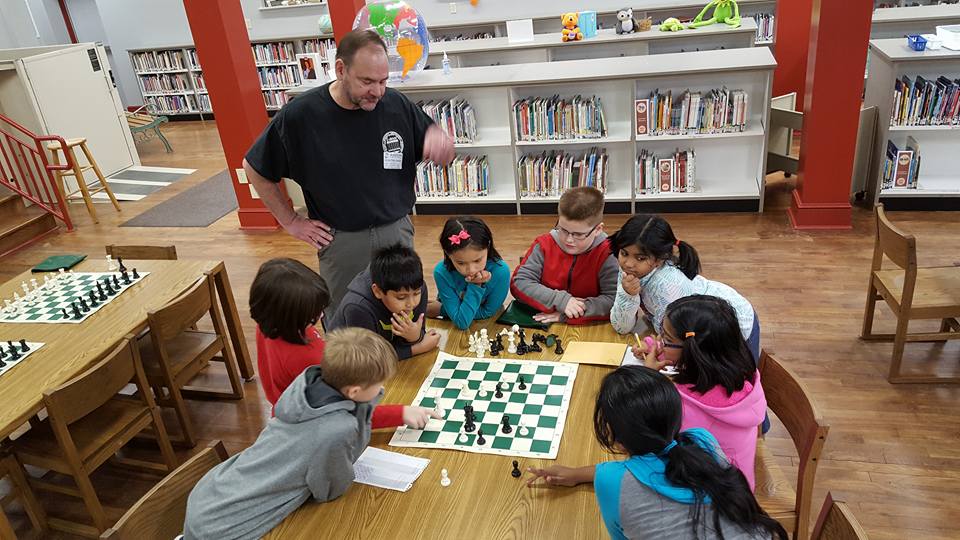 Both All Star Clubs will utilize the free ChessKid.com accounts provided by Madison City Schools to all elementary students. Students invited to participate in both clubs will be added to online clubs where coaches can monitor their progress. All Star West and East clubs also plan to hold chess matches with each other to provide additional opportunities to prepare for tournaments.
Many will be participating in the upcoming North Alabama Team Scholastic (NATS) tournament on October 26th and play for their school teams in the Primary (K-3) section. Coaches will be registering 4-person teams and selecting students to represent their schools in the first team event of the school year. This will be great practice for the upcoming State Scholastic Championship in March.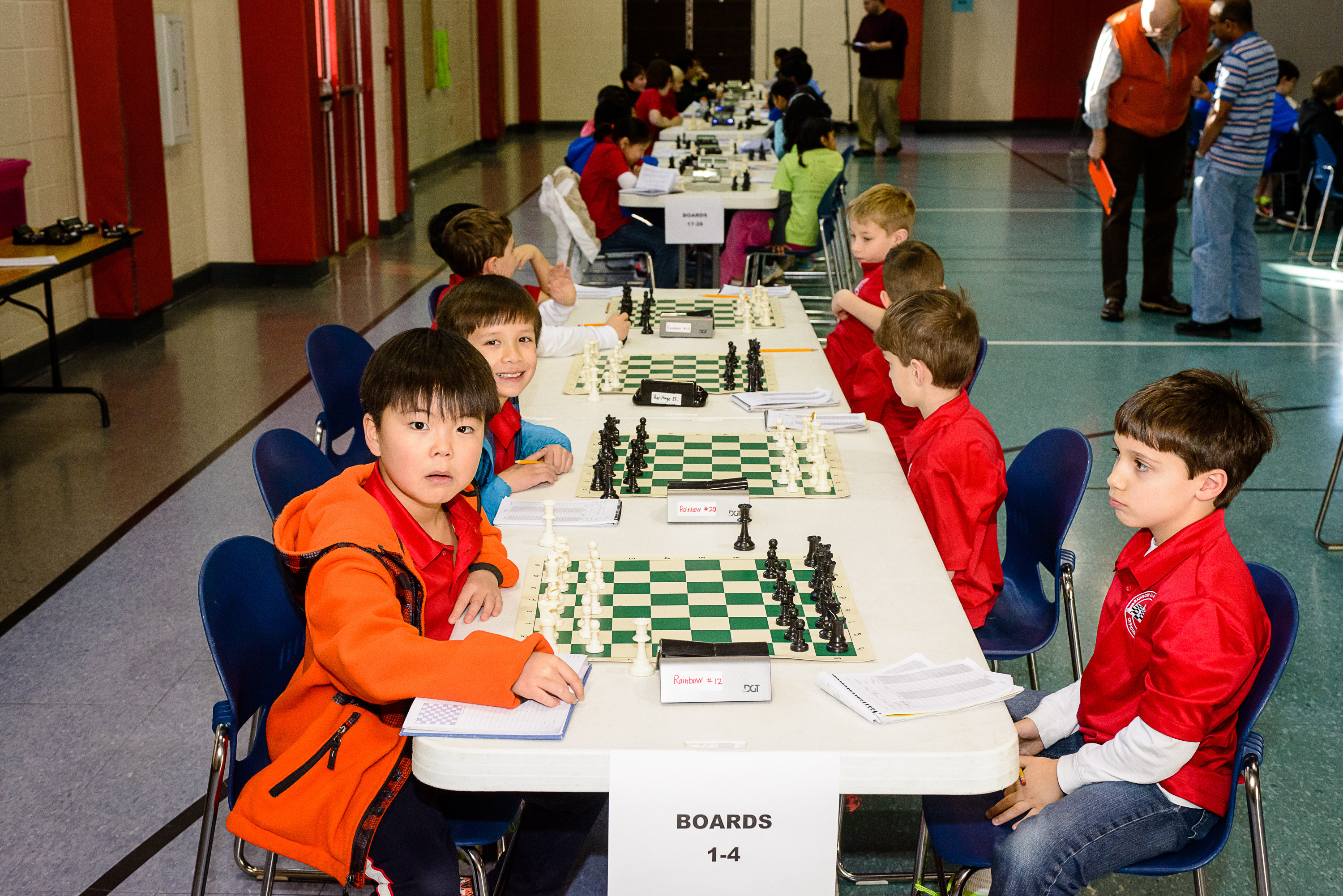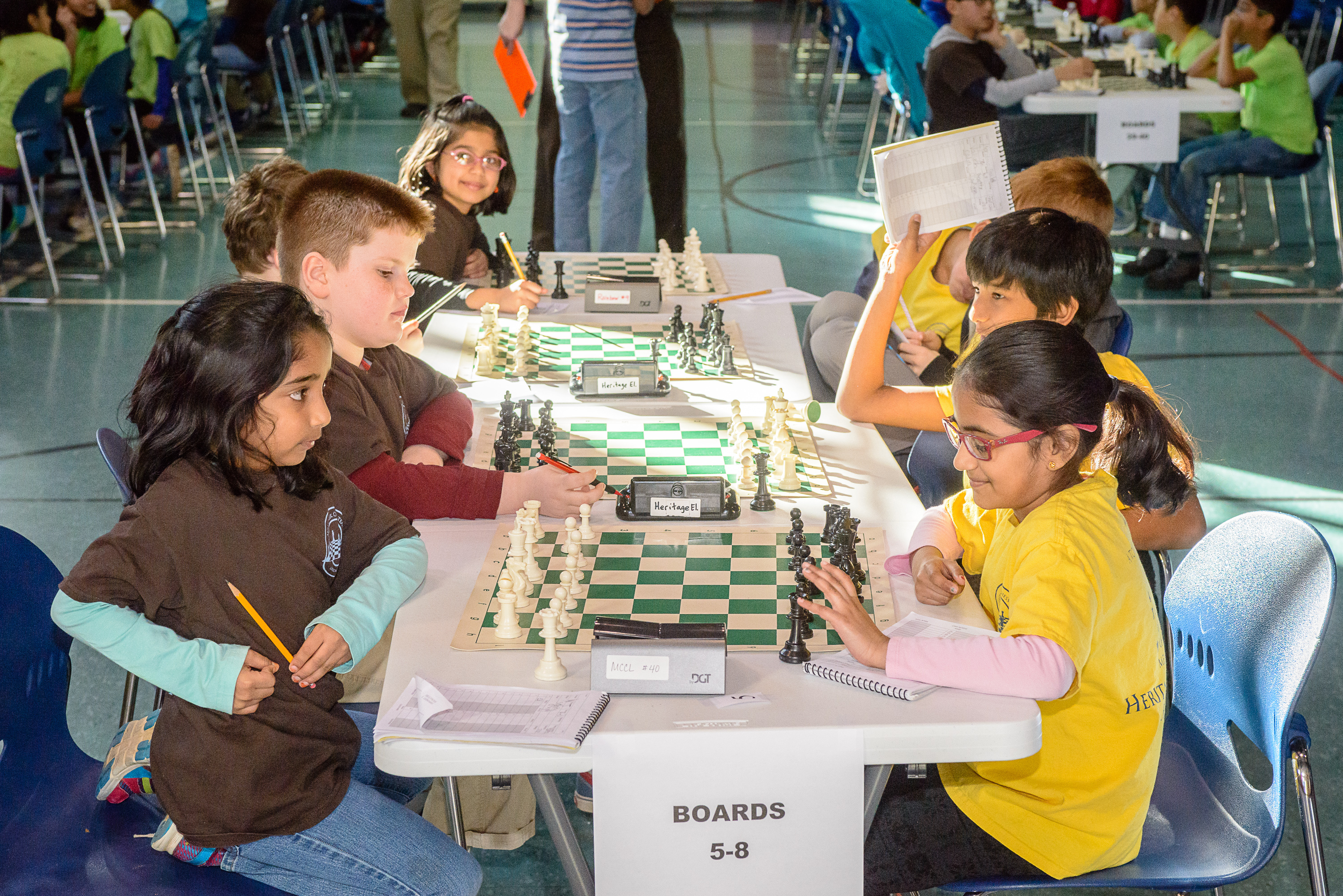 2016 NATS Tournament

Each class will follow this basic structure:
• Chess Notation Emphasis

• Lesson

• Full game using clocks and notating moves
• Game analysis – sharing games with the class and seeing how well you have recorded moves.
Read this article which contains links to a video and article on how to notate moves.
We look forward to continuing our efforts in developing young chess players in Madison.