Girls Chess Scholarship Recipients Named
April 4th, 5:39PM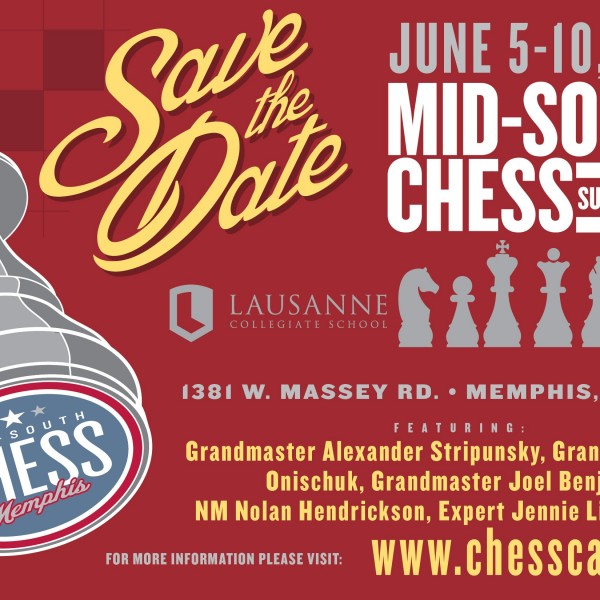 The Madison City Chess League (MCCL) is pleased to announce the names of two girls selected to receive a $500 scholarship each to attend Mid-South Summer Chess Camp in Memphis in June. The scholarship was made possible by a donation from the Tennessee Valley Chapter of Women in Defense. After the application period ended, a scholarship selection committee comprised of MCCL Board Secretary Mollie Bounds, MCCL Executive Director Ranae Bartlett, and MCCL Girls Chess Coordinator Beena Chopade selected Oviya Gowder and Erin Kueck as recipients. Both Oviya and Erin are members of the Madison City Chess League and their respective school chess teams.
The Mid-South Summer Chess Camp is one of the premiere summer chess camps in our region, headlined by GM Alexander Stripunsky. Numerous GMs, IMs, and chess experts instruct students grouped by level throughout the day. It is a full-week opportunity to immerse oneself in chess and a great opportunity for area students to learn from instructors they might not otherwise meet or be exposed to.
Oviya Gowder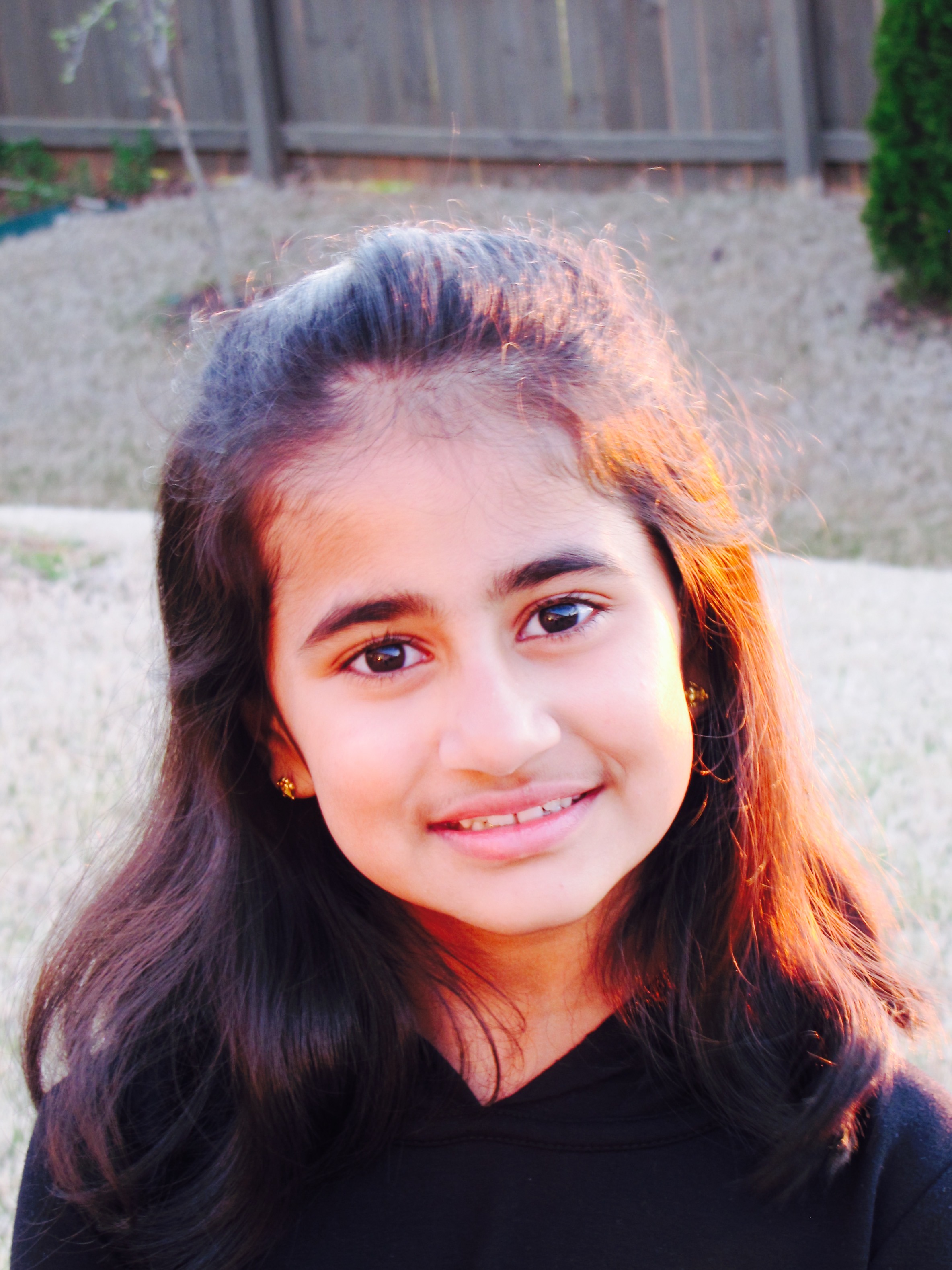 Oviya is a third grader at Heritage Elementary. This year she was the first board for the K-3 Heritage Elementary chess team that competed at the North Alabama Team Scholastic (NATS) tournament, and she was the first board for the K-3 MCCL Club team that competed at and placed second at the State Scholastic Chess Championship. Oviya also has won numerous individual awards in the past year including third place in the Primary section of the City Chess Championship and first place at the Rookie Rally Chess tournament in Huntsville in the K-3 section. She ascribes to Susan Polgar's philosphy, "Win with grace, lose with dignity." Oviya plans to compete at the upcoming 2016 National Elementary Chess Championship in Nashville.
Dr. Georgina Nelson, Principal of Heritage Elementary School, describes Oviya as an academically talented, yet humble, compassionate, and fun-loving student. "Oviya is the epitome of a well-rounded student and we are so happy she is part of our school family at Heritage Elementary. We are extremely excited for Oviya as she receives the honor of this scholarship."

MCCL Executive Director Ranae Bartlett says Oviya is a "rising star" in Madison chess. "It is always a pleasure to see Oviya at our weekly Girls Chess Night meetings or practices at the YMCA. She will represent Madison well at Mid-South, and we are excited that she was selected for this scholarship opportunity."
Erin Kueck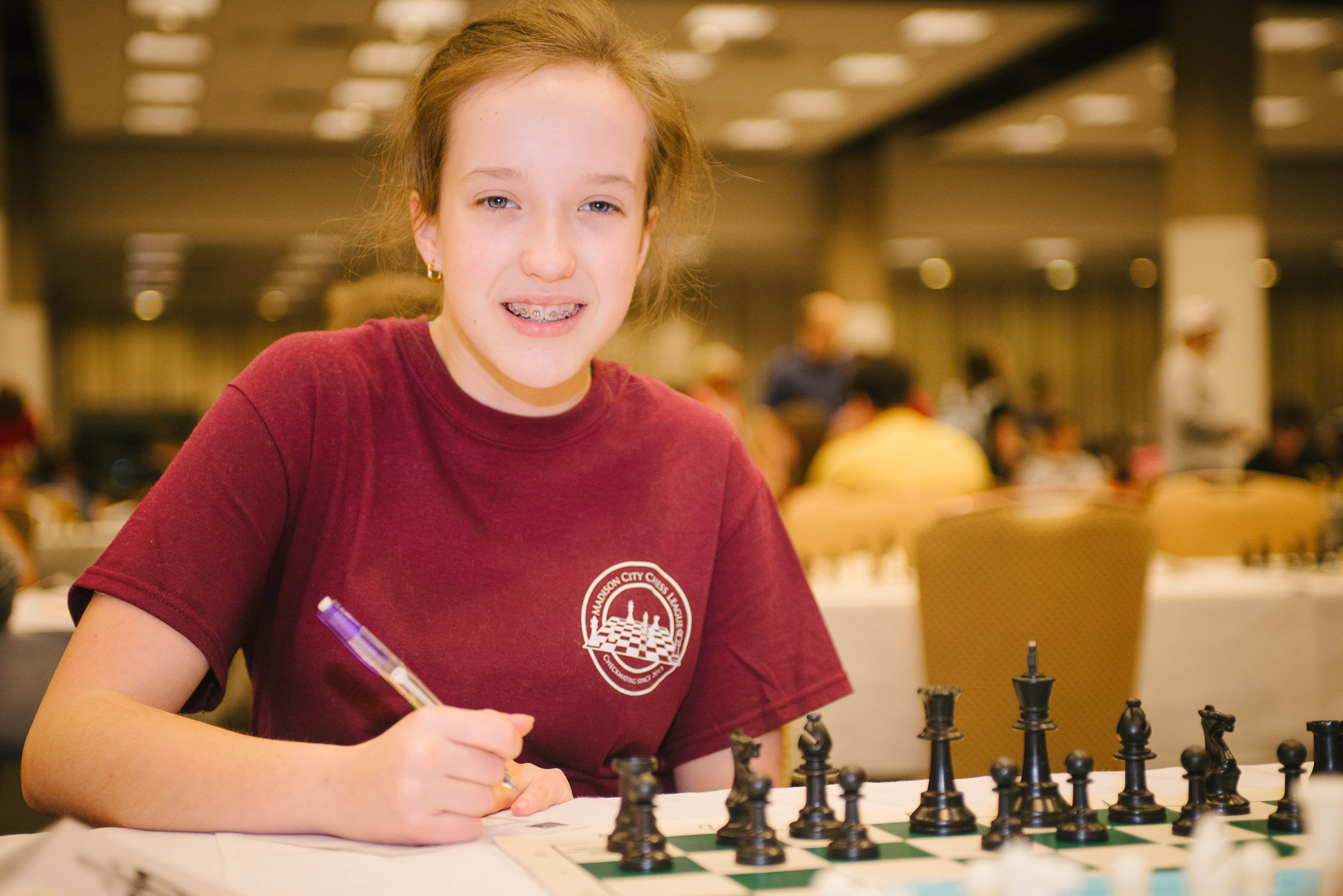 Erin is an eighth grader at Discovery Middle School. She began playing chess at Rainbow Elementary and continued to play competitively at Discovery Middle School. Last year, as a seventh grader, Erin was on the DMS Chess team that won the State Chess Championship for the Junior High category. Erin will compete at the upcoming 2016 National High School Chess Championship in Atlanta. Mr. Eric Terrell, Principal of Discovery Middle shared this about Erin:
"Erin is a great student who strives for excellence inside and outside the classroom. Erin participates in honor classes at Discovery and has embodied the spirit of doing something nice and kind for someone everyday at Discovery. I am very proud of Erin and how well she has represented Discovery Middle School and Madison City Schools."
Upon hearing that she was selected for the scholarship, Erin replied, "I am super excited about this opportunity to improve my chess skills and learn from national and international Chess Masters." MCCL is thrilled that Erin will represent Madison at the Mid-South Summer Chess Camp. "The number of middle school girls playing competitive chess is in decline, and Erin represents an important group that we must all encourage to continue studying chess," said MCCL Executive Director Ranae Bartlett.
Congratulations to both Oviya and Erin. We know you will learn a lot, and we look forward to your returning to share your experiences with other girls during our summer edition of Girls Chess Night at Madison Taziki's.