Individual Stars Shine at State!
March 19th, 6:51PM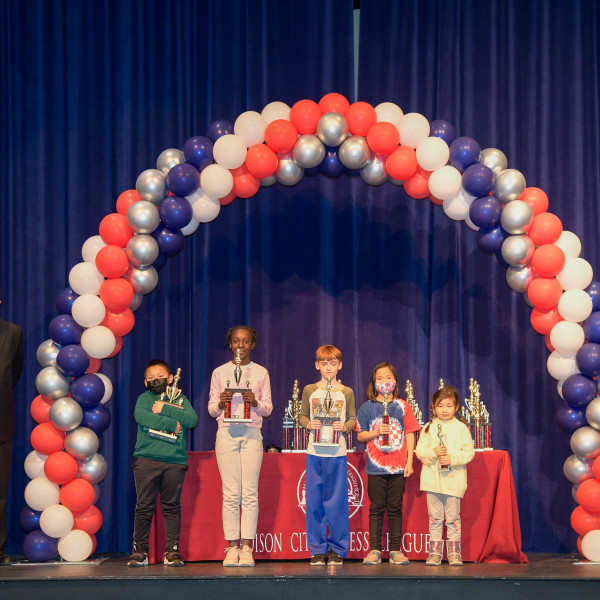 Individual Stars Shine at State!
Bob Jones High School hosted the 2022 State Scholastic Chess Championship, the first over-the-board state scholastic championship event since 2019. A winter weather advisory on Saturday threatened a late start to the individual event, but we were able to proceed as scheduled. ACF Secretary and 8 time State Chess Champion Bill Melvin helped award trophies and medals. ACF Scholastic Vice President Todd Guthrie was the Chief Tournament Director. He was assisted by: Kristian Jordan, ACF Public Relations VP, and MCCL TDs: Nitin Badhe, Parag Saxena, Guy Calinsky, Chris Hayes, and Puja Chopade.
State Representatives Mac McCutcheon and Mike Ball sponsored the event. The Madison City Chess League organized the tournament and provided lunch for the TDs and volunteer coaches. Scott Wilhelm was the official photographer for the event. His photos from Saturday's individual event are available here.