Madison City Chess League Donates Chess Sets to Classroom Teachers
September 8th, 10:46PM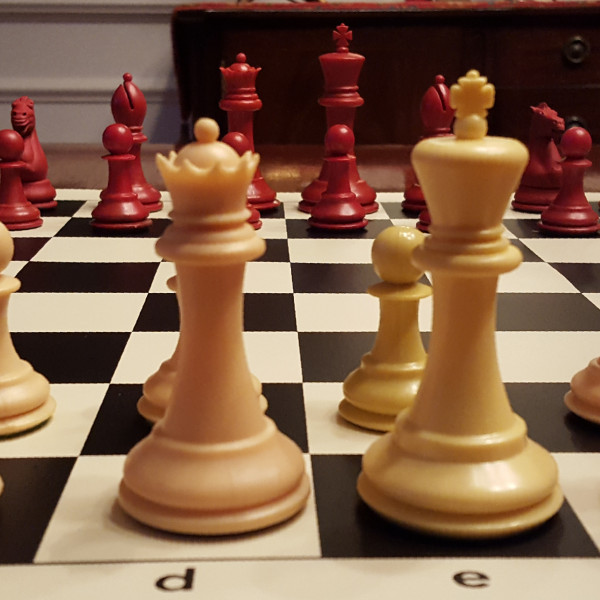 Volunteers with the Madison City Chess League sorted thousands of chess pieces over the summer into chess sets to be donated to classroom teachers in Madison. The House of Staunton donated the chess pieces, but they were not organized into chess sets. After volunteers sorted the chess pieces, MCCL purchased chess boards to make complete sets. "These chess pieces are really nice, triple weighted, and larger than the typical tournament chess set our kids are used to playing with," said Ranae Bartlett, Executive Director of the Madison City Chess League. "We are thrilled to be able to provide such beautiful, new chess sets for our students to use."
MCCL then emailed the Principals in Madison City Schools offering the chess sets to classroom teachers. Mill Creek Elementary Principal Carmen Buchanan had the largest request for chess sets, and MCCL delivered 40 sets to her door. Madison Elementary Principal Melissa Mims requested 20 sets. Dr. Georgina Nelson, Principal at Heritage Elementary was the first to jump at the offer, stating, "Our teachers are so excited. . ." At Rainbow Elementary, every student in Kindergarten through second grade will be learning chess in the classroom, so providing chess sets for Centers is important to allow students to reinforce what they are learning each week. Rainbow Elementary Principal Brian Givens explains, "I am investing in educating students on chess because of the numerous life benefits such as providing opportunities for a stronger mental clarity/focus, problem solving, and developing self discipline."
Why Use Chess Sets in the Classroom?
The educational benefits of chess in the classroom are well-documented. Chess helps develop critical thinking skills, boosts emotional intelligence and psycho-social skills, enhances arithmetic skills, and improves IQ. Chess enhances problem solving and pattern recognition skills. It also teaches perseverance and strategic thinking.
Teachers set up various centers in their classroom to enhance learning. A chess center is just as valuable for developing math skills as other items teachers use. The mere decision of whether to capture a piece in exchange for another requires a calculation of relative point value. Moving pieces around a chess board requires spatial reasoning and reinforces coordinate graphing skills. Chess requires the use of logic and understanding that actions have consequences. Finally, all chess games require time management skills--something that applies whether one is taking a test or trying to accomplish a task in the real world.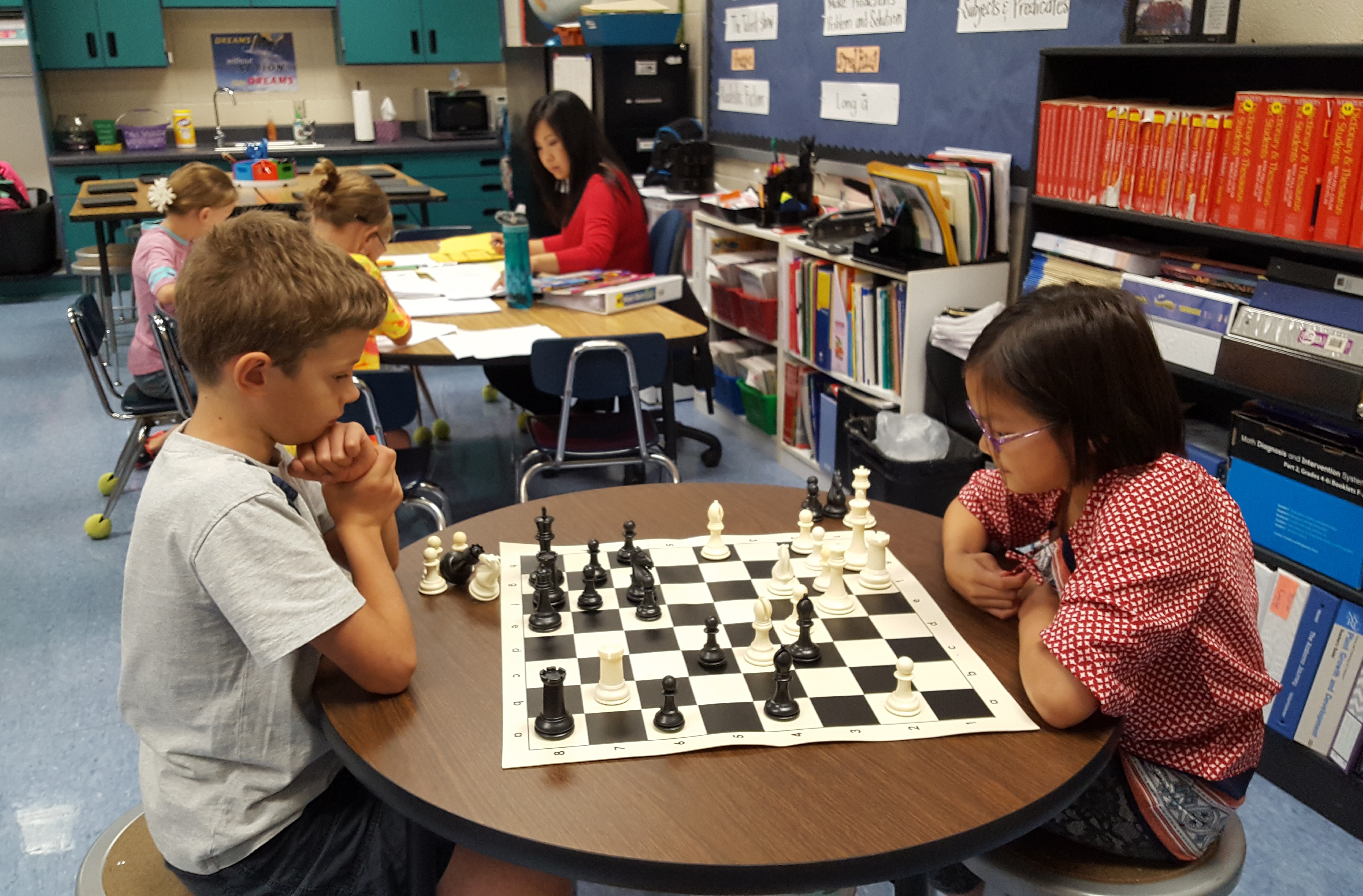 Mrs. Hoang's 4th grade classroom at Rainbow Elementary (above).
Students at Mill Creek Elementary enjoy some chess during House Advisory Morning (below).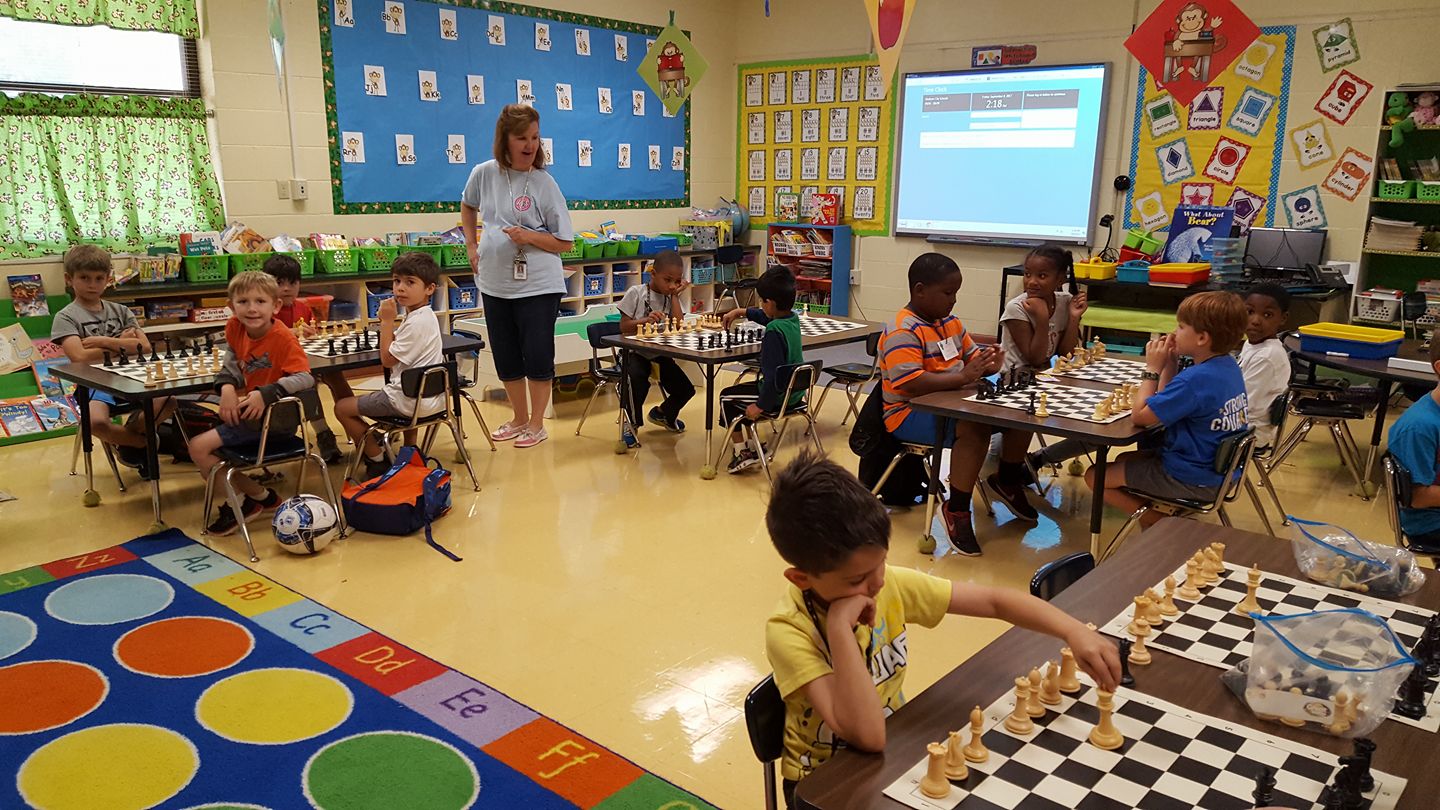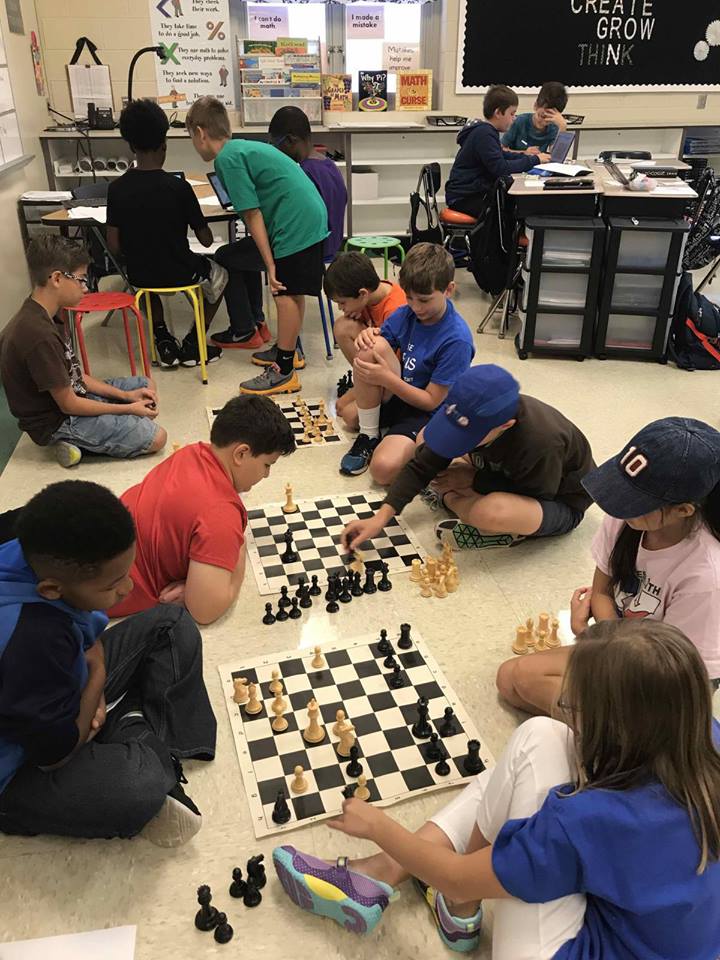 Heritage Elementary students in K-2nd grade chess club learning to play chess.