MCCL 1000 Club - Now In Its Second Year
June 2nd, 9:53PM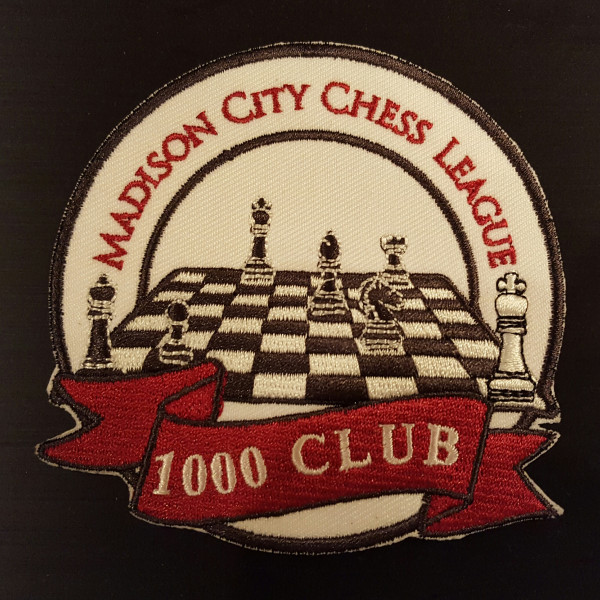 In 2017 the Madison City Chess League established the 1000 Club recognizing each elementary student who had achieved a peak USCF rating of 1000 or higher while in elementary school. Each student received a 1000 Club patch signifying the achievement which could be awarded during chess team practice or a special awards event. With the 2017-18 school year being the last year 6th graders are in elementary school, we were hoping to see a real push of students trying to reach this goal as 5th or 6th graders before they went to middle school. This school year, the following students were recognized as members: Pranaav Satheesh, Aadi Saxena, Oviya Gowder, Steven Pan, Rishi Sethuraj, Landon Drummond, and Artem Starenki.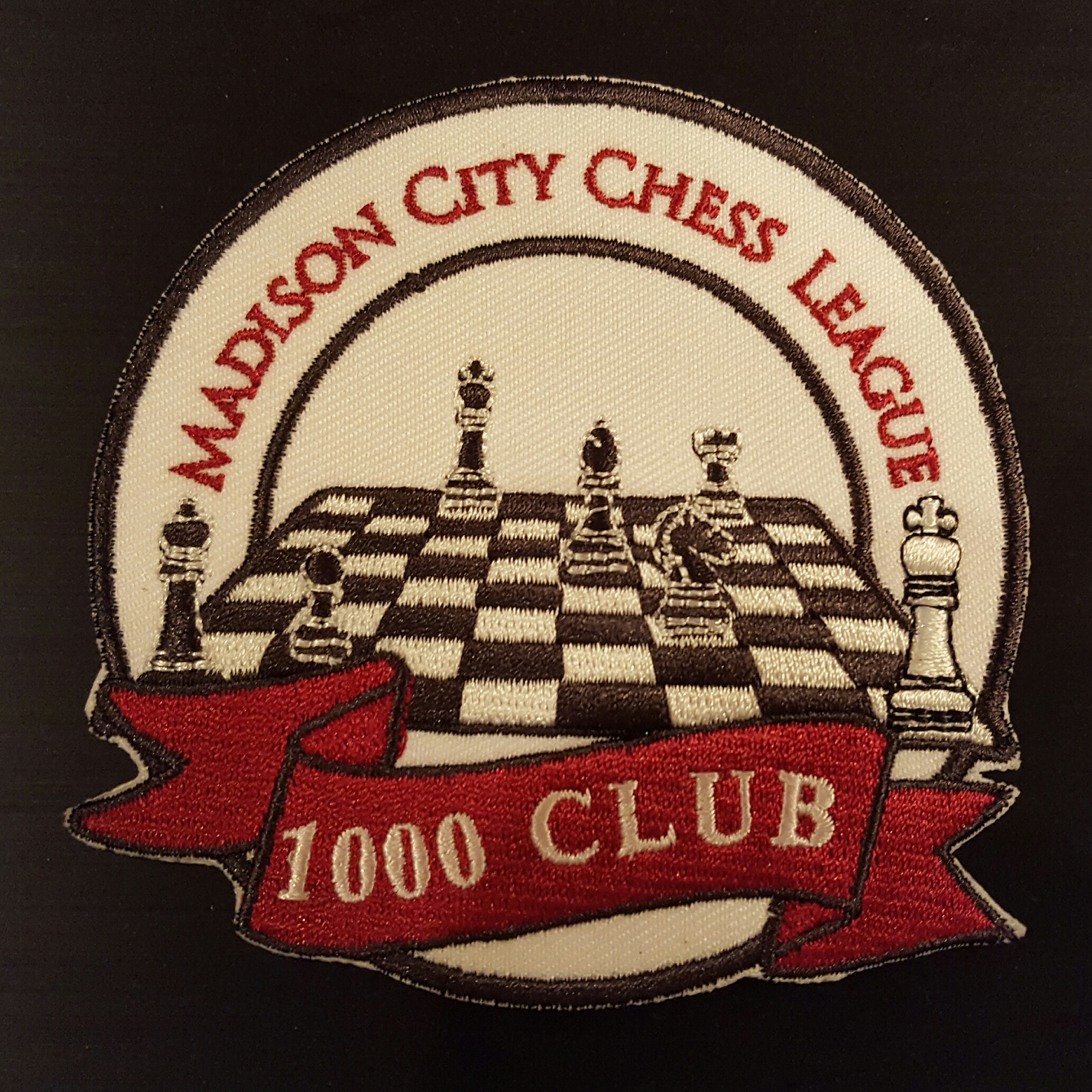 If you have students in your chess club who are MCCL members and who achieved the rating of 1000 while on an elementary chess team in Madison City Schools, please notify MCCL Executive Director Ranae Bartlett at mccl.director@gmail.com with the student's name and USCF # so that we can verify the rating was achieved while the student was in elementary school. MCCL will provide to the chess coach or sponsor a "1000 Club" patch to mark the recognition. This patch can be ironed on or sewn onto a shirt, pullover, or chess bag or backpack. Only school chess coaches or sponsors can nominate students for this award.
Your school can choose to recognize 1000 Club members in different ways. Here are a few suggestions:

Recognize students as the 1000 rating is achieved during chess team practice.

Recognize students during 6th grade awards ceremony or at a special dinner.

Ask the Principal or Chess Coach to present the award and recognition.

Let kids sign or put their names on a vinyl chessboard with the date they achieved the 1000 rating in your school club. Display the 1000 Club chessboard at your school club meetings.
During the 2018 Annual Dinner, MCCL recognizing four students who had achieved their 1000 rating after school chess team practices had ended during the All Girls State Chess Championship or National Elementary Chess Championship. These students were: Andrew Nguyen, Rachael Ehrman, Nirvana Rajbhandari, and Madhu Balaji.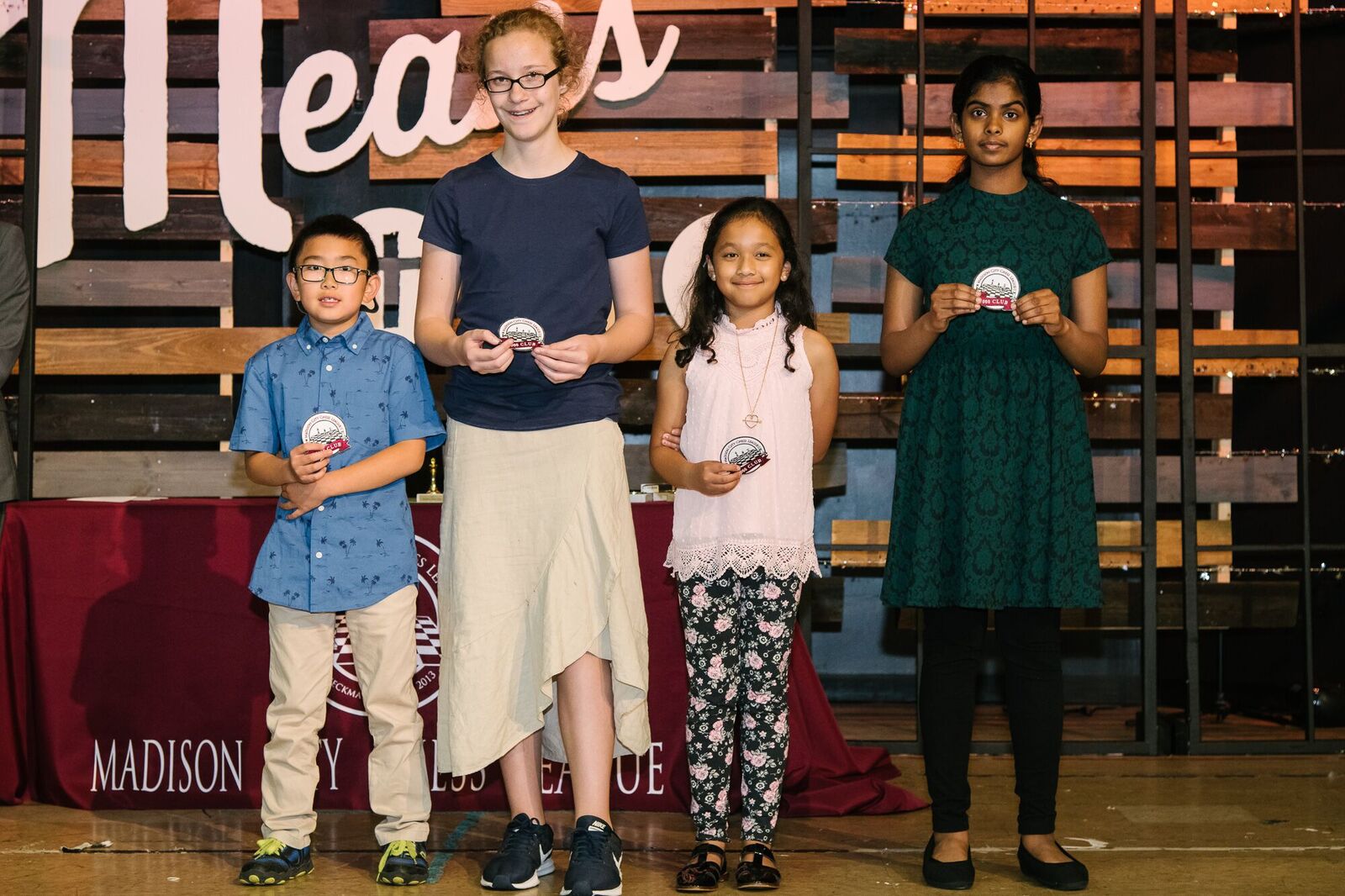 MCCL now has a page on its website that lists all 1000 Club members alphabetically by their first name and the year they were inducted into the club. Contact the MCCL Executive Director if a student's name should be added to the page.