Outdoor Halloween Chess Tournament at Madison City Schools Stadium
October 14th, 8:55PM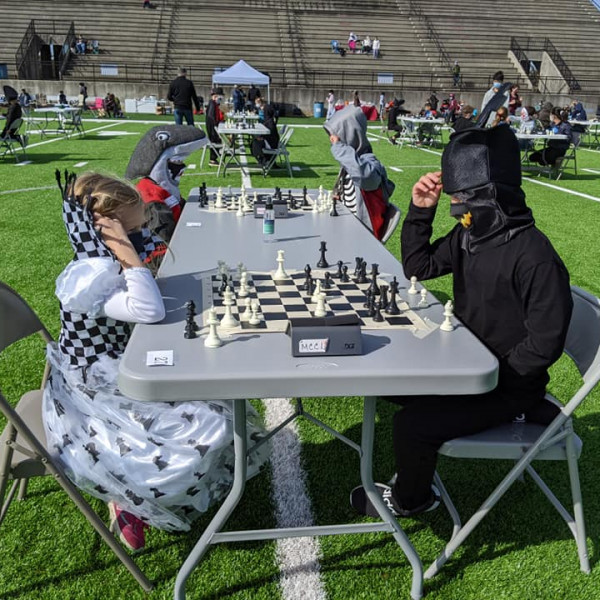 Halloween Chess Tournament
Sponsored by Sullins Eye Care Center
Saturday October 30th at 10 a.m.
Madison City Schools Stadium
211 Celtic Drive, Madison AL 35758
Kids play chess outside on the turf field!
The Madison City Chess League is excited to host the second annual outdoor chess tournament held at Madison City Schools Stadium on the turf field! "Last year's tournament was such a joyous occasion, and I am thrilled we are able to hold an outdoor chess tournament again for Halloween," said MCCL Executive Director Ranae Bartlett. Organizers are keeping their fingers crossed that the weather will cooperate, but have a rain location if necessary - Horizon Elementary School in Madison. Our kids have really enjoyed returning to playing chess over-the-board this year, and holding a chess tournament outdoors observing Madison City Schools safety protocols will make this a fun, unique event in more ways than one.