UAH Scholastic Chess Tournament - A Wonderful Venue
September 7th, 11:44AM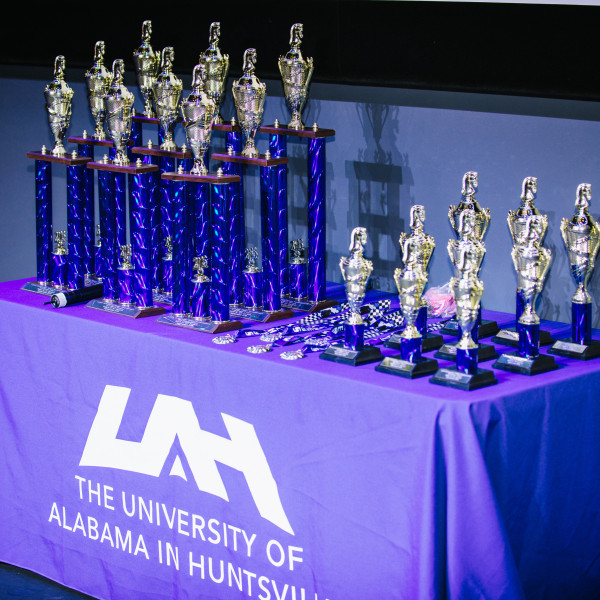 UAH Charger Union provided the best venue ever for the State Chess Championship and accompanying scholastic individual and team tournaments. The Individual scholastic event occurred on Saturday September 3rd and the team event occurred on Sunday September 4th. The bridge from Charger Union to the Theater served as the playing area for our scholastic players, and the panoramic views did not disappoint.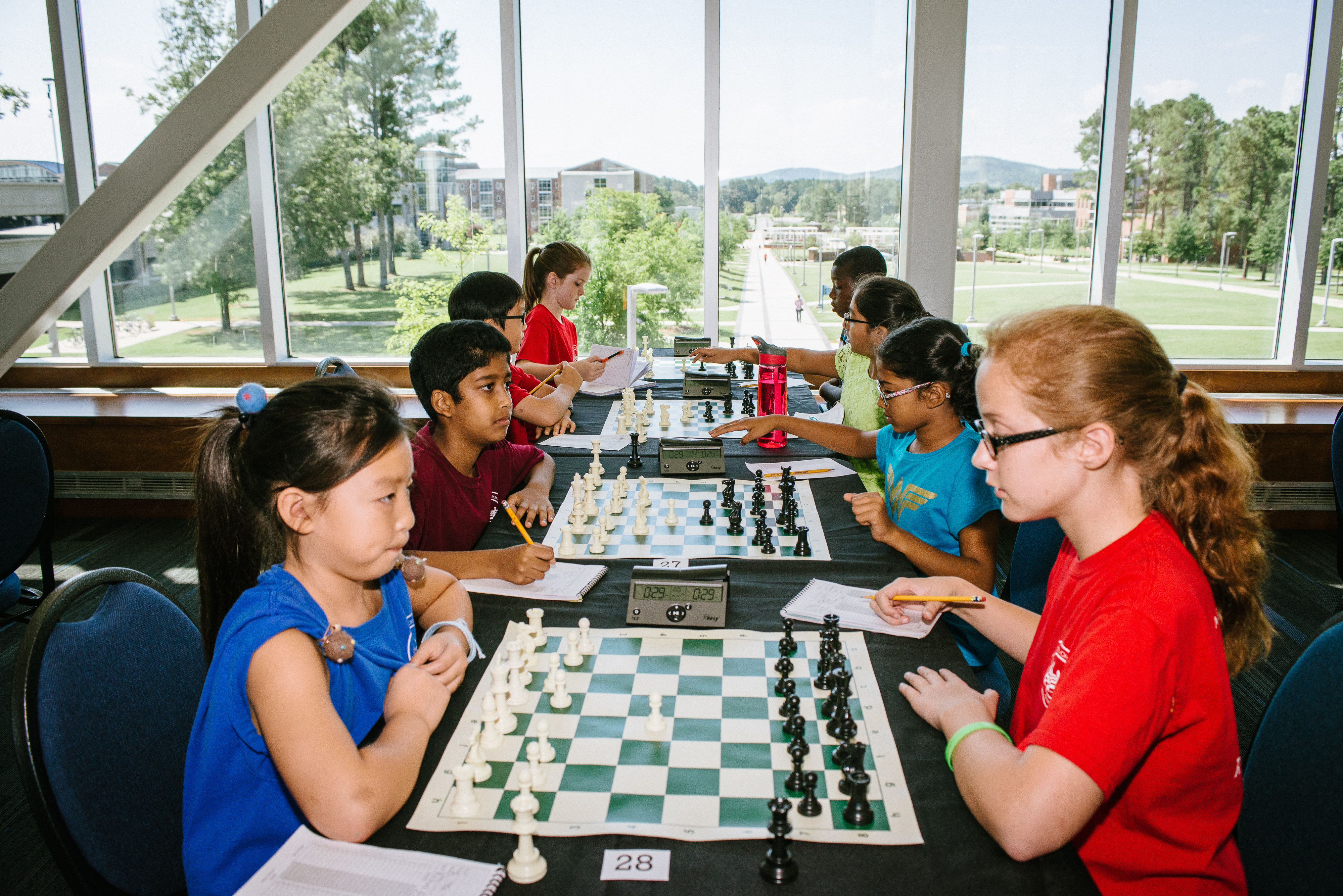 The downstairs portion of Charger Union served as the Skittles area, and families were impressed! Repeatedly we heard attendees remark that they had never been to the UAH campus before and that they loved what they were seeing.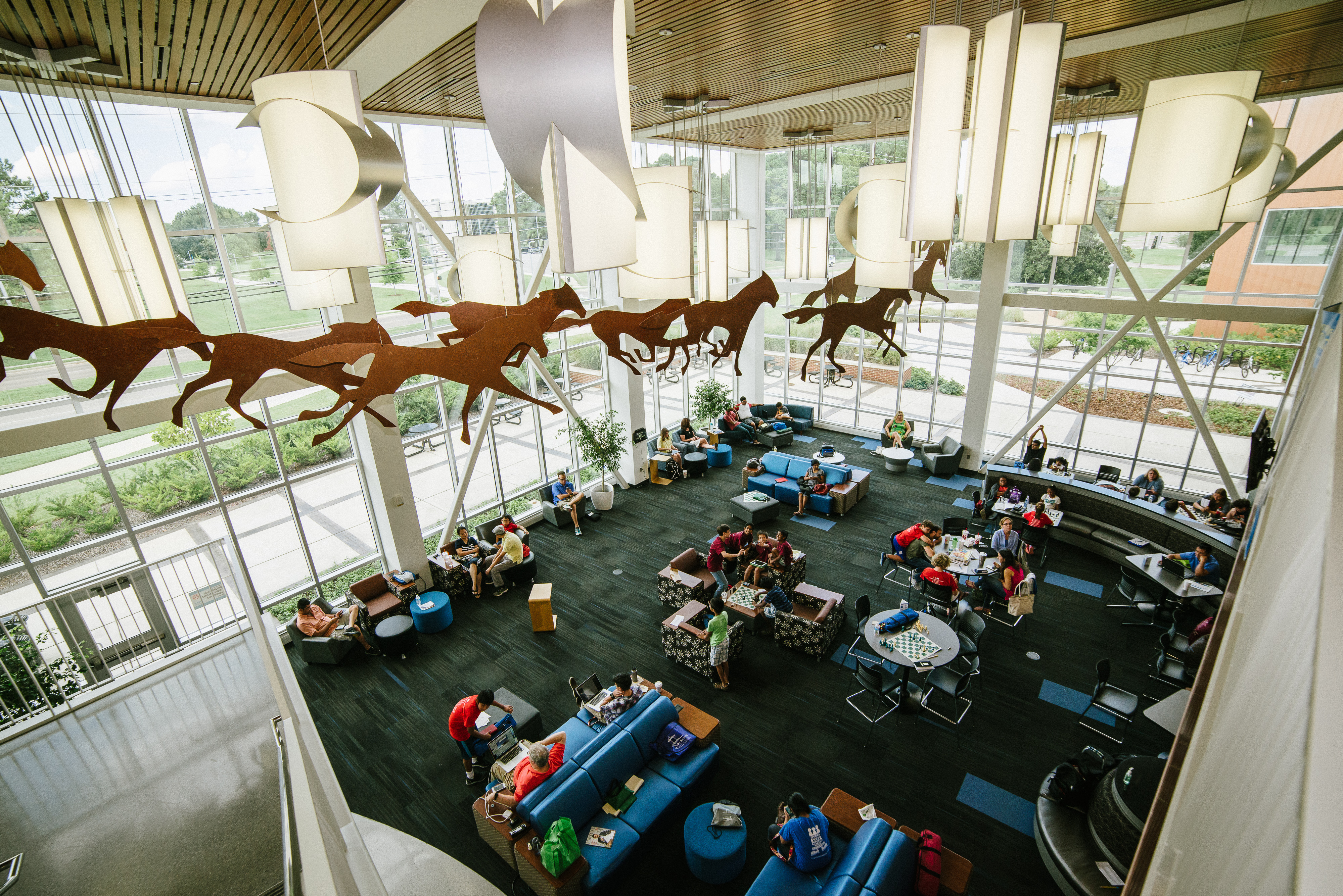 Individual Results
Seventy students competed in the UAH Scholastic Individual chess tournament from across Alabama, Georgia, and Tennessee. Top five places and a top female medal were awarded in three sections: Pawn (K-3), Knight (K-6), and Rook (K-12). For complete results, follow this link.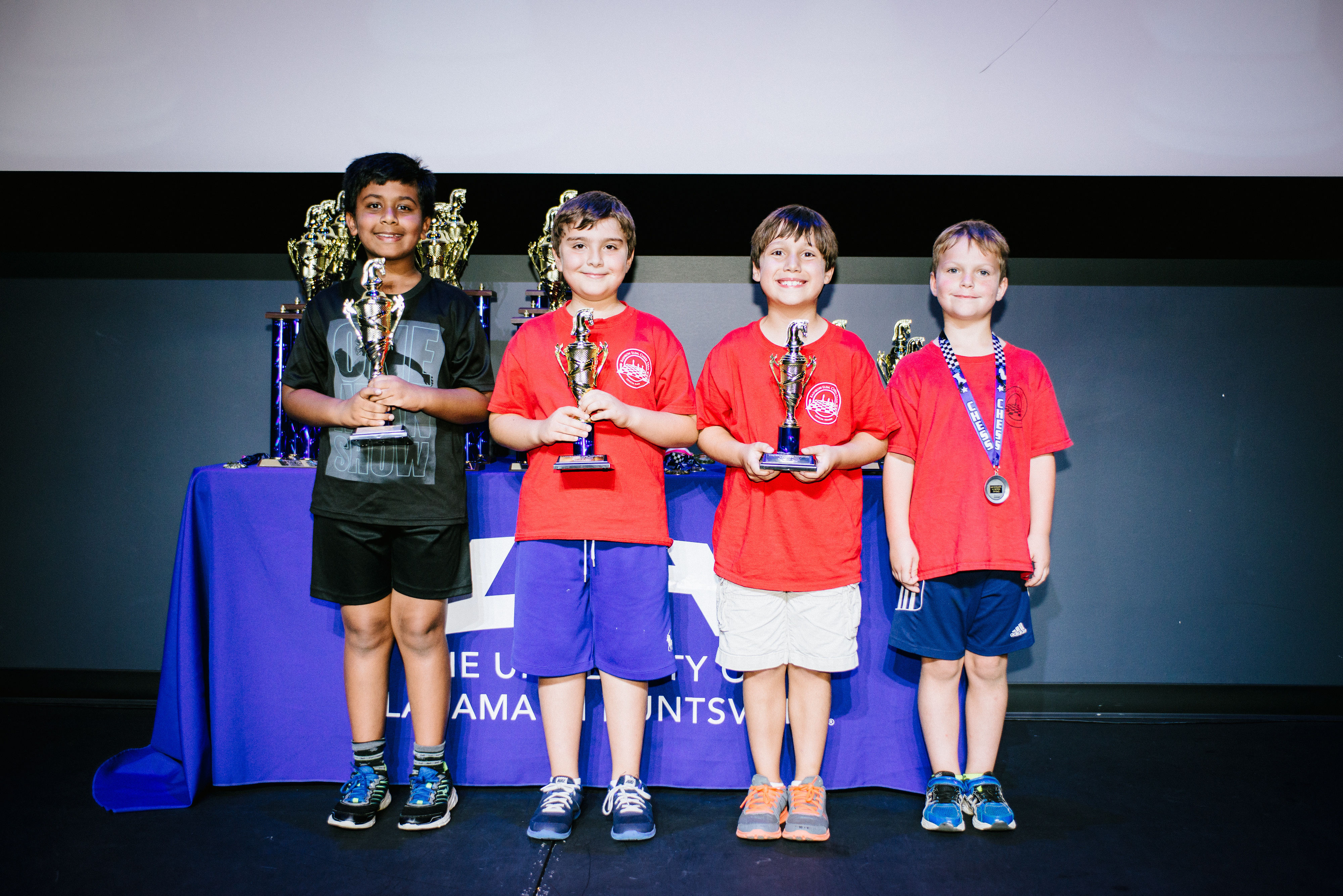 Pawn Section
1. Pulak Agarwalla
2. Karsten Wallace
3. Xavier Bruni
4. Christopher Wang (not pictured)
5. Cameron Edwards
Top Female: Anaya Naphade (not pictured)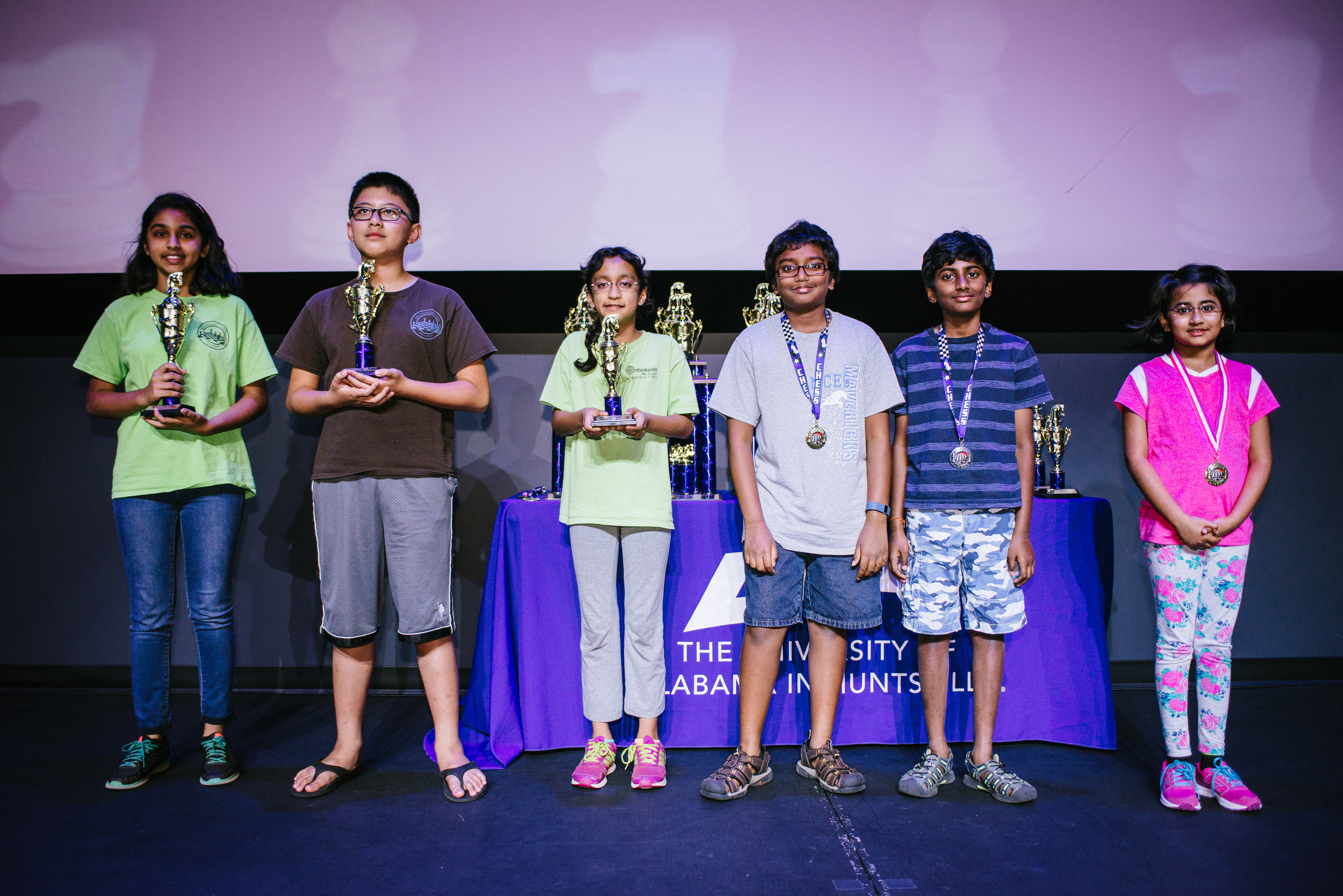 Knight Section
1. Shreya Sunil
2. Ethan Xu
3. Puja Chopade
4. Pranav Somu
5. Sai Korrapati
Top Female: Oviya Gowder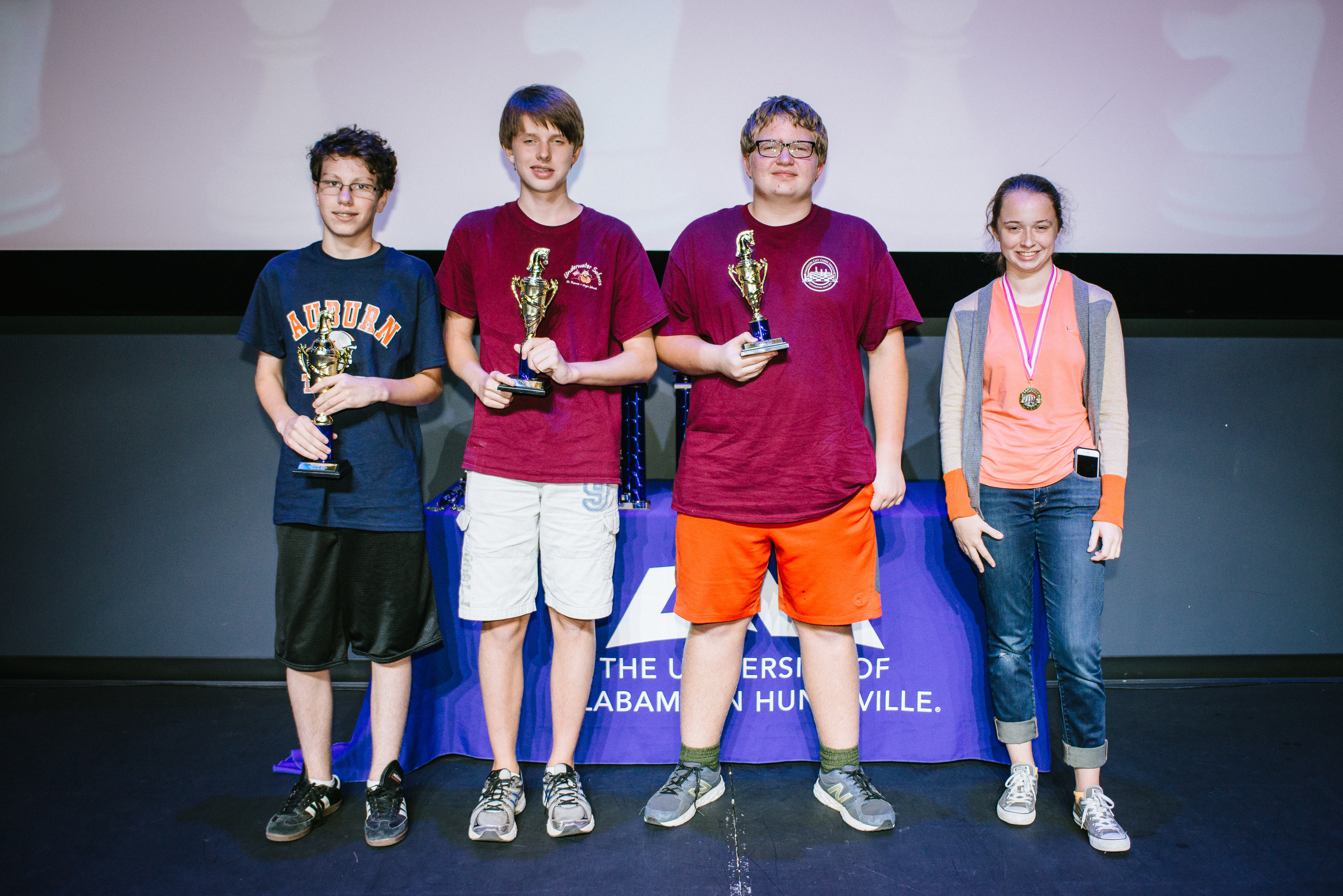 Rook Section

1. Hayden Billmann
2. Hayden Harding
3. Carson Boland
4. WIll Bao (not pictured)
5. Avanish Thota (not pictured)
Top Female: Claire Mitchell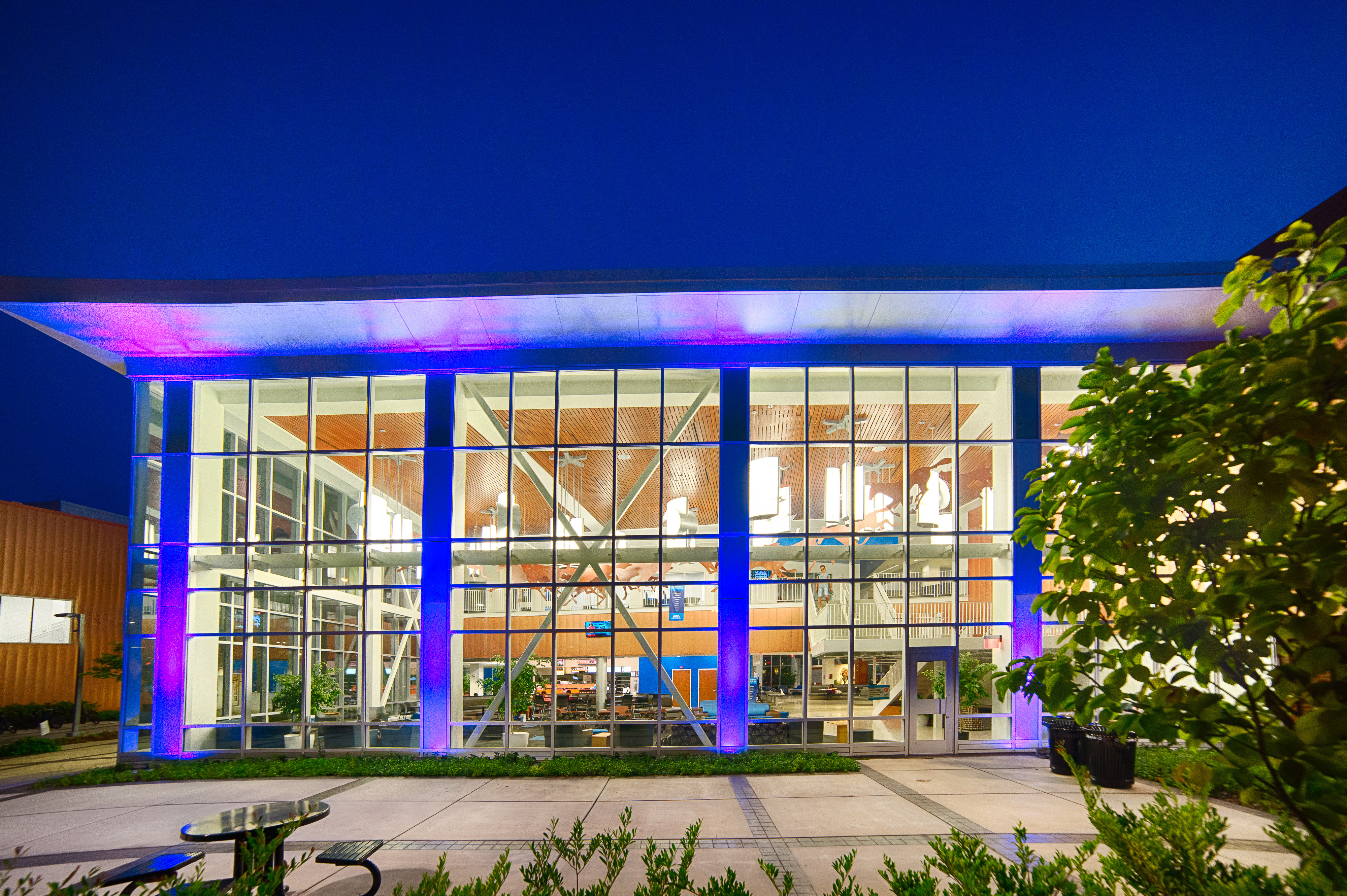 Team Results
Fourteen teams competed in the UAH Scholastic Team tournament, and every team represented a Madison City school. Top three trophies were awarded in each section: Pawn (K-3), Knight (K-6), and Rook (K-12). For complete results, follow this link.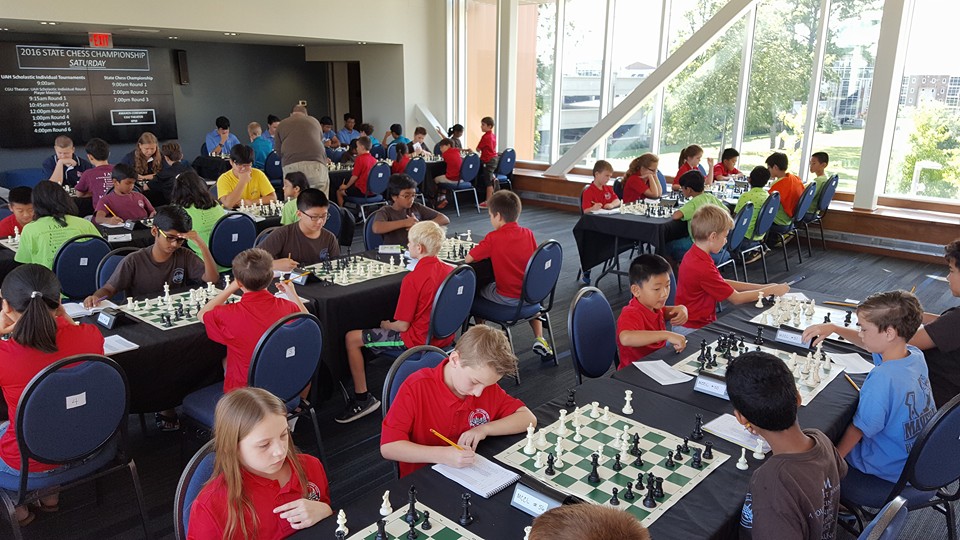 Pawn Section
1. Rainbow Red Team: Karsten Wallace, Xavier Bruni, Caroline Wang, and Nicholas Koukos
2. Mill Creek Elementary: Sahithi Mynampally, Colin O'Sullivan, Shriya Sethuraj, Viraat Veeravalli
3. Rainbow Yellow Team: Hatch Lombardy, Edison Yang, Marek Fries, Monica Chynoweth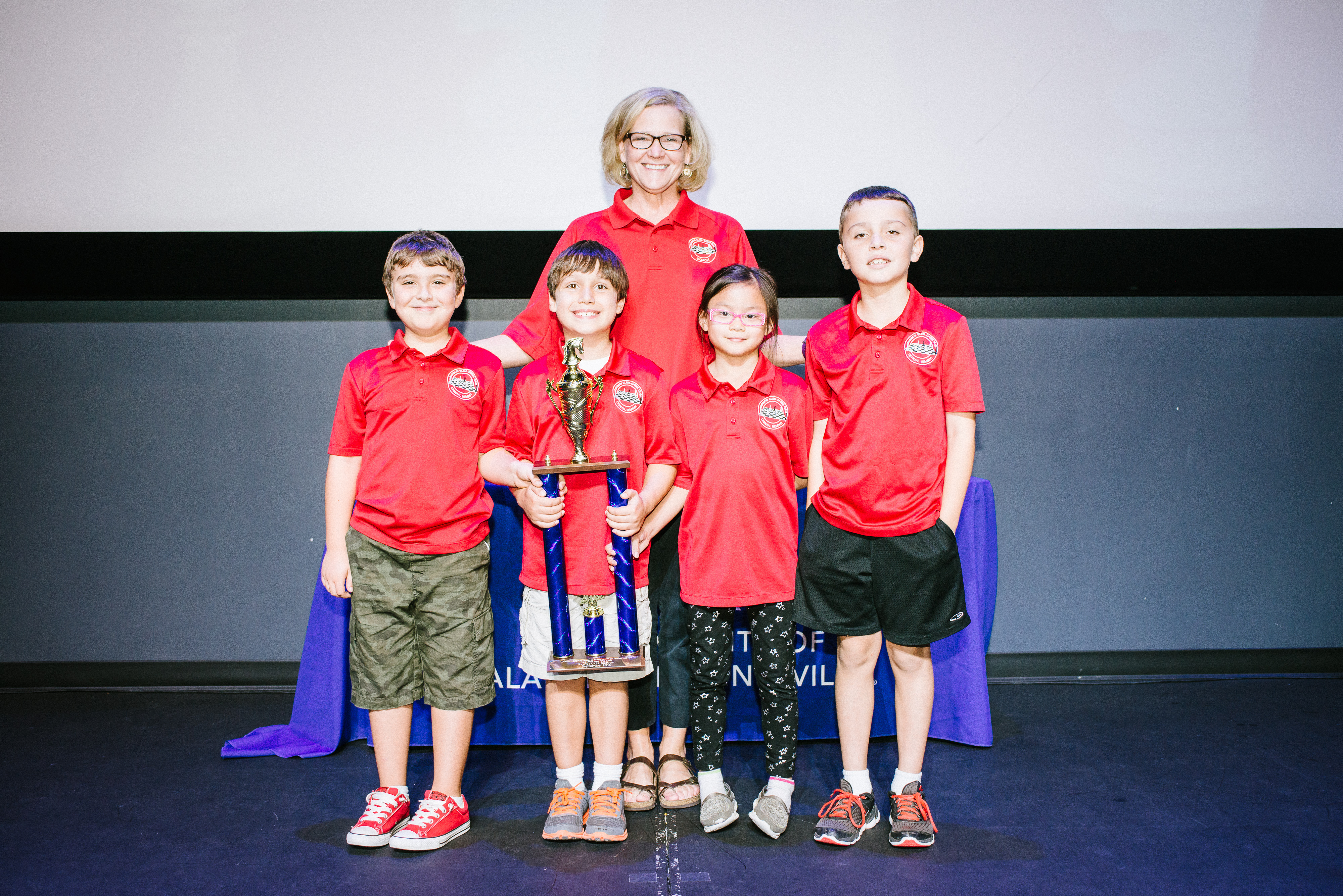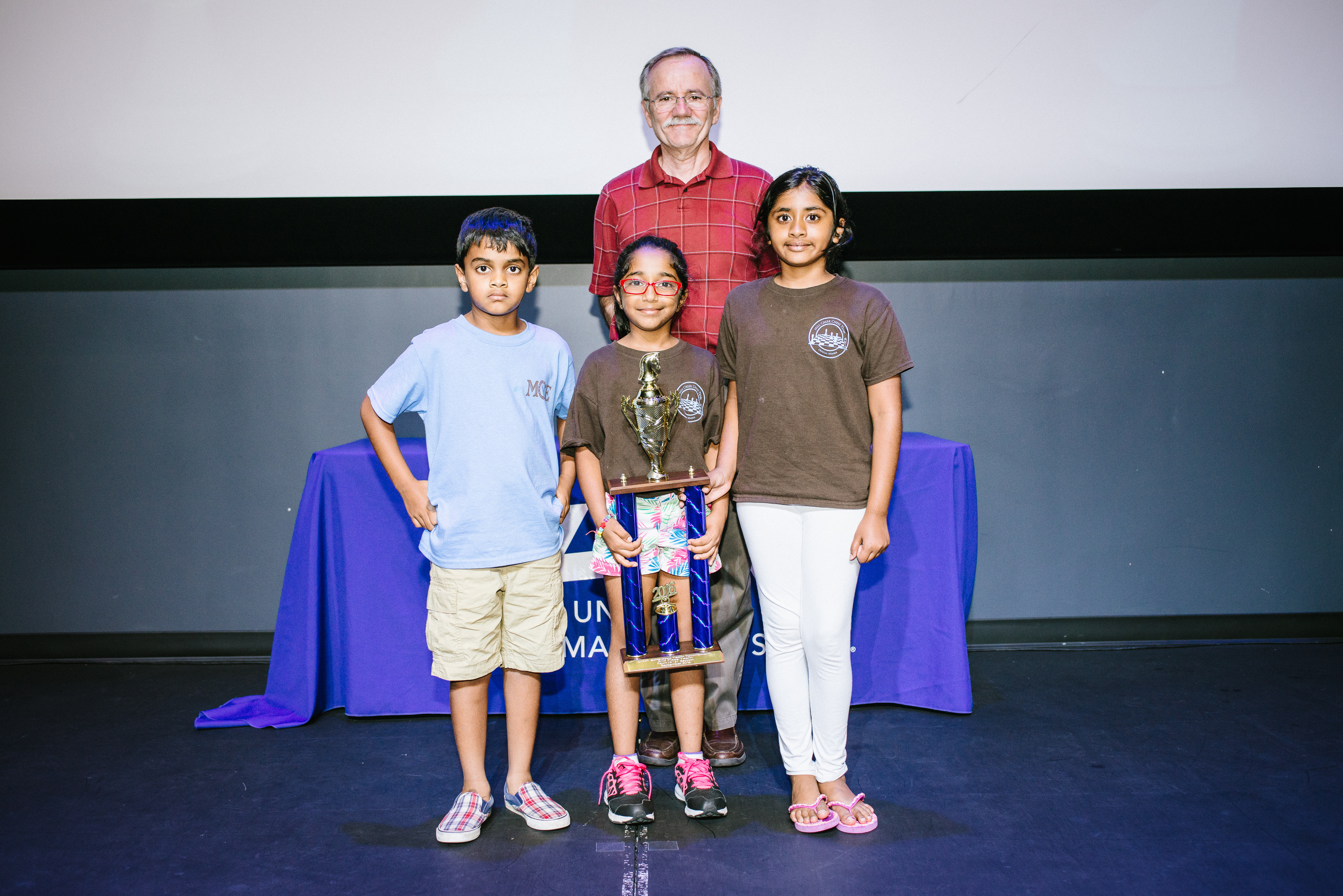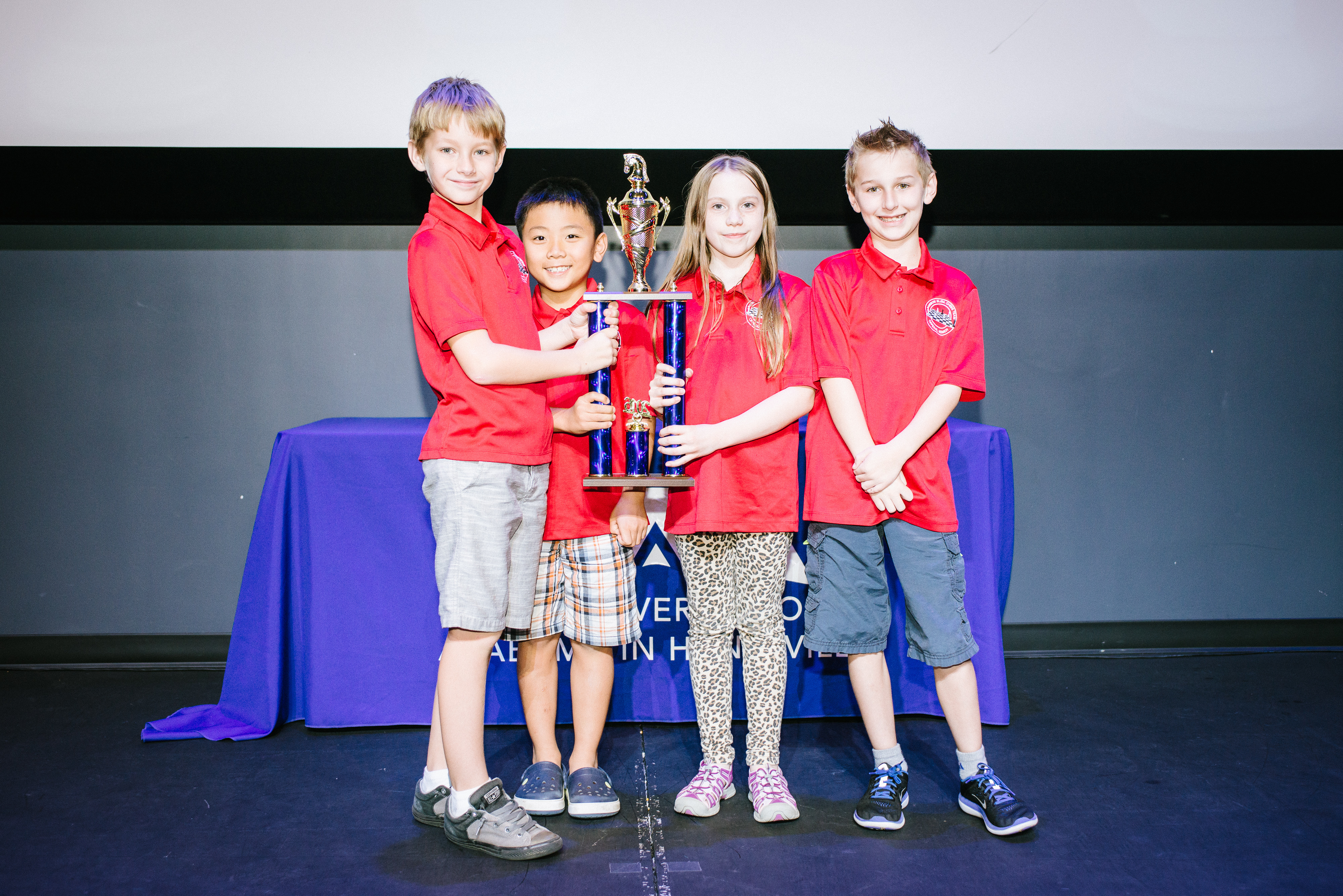 Knight Section
1. Columbia Gold: Timothy Zhu, Sherwood Dong, Pranaav Satheesh, Neil Sethi
2. Columbia Diamond: Puja Chopade, Shreya Sunil, Yuti Das, Neha Chopade
3. Rainbow Blue: Zachary Calinsky, Ryan Shurtz, Luke Chynoweth, Amy Park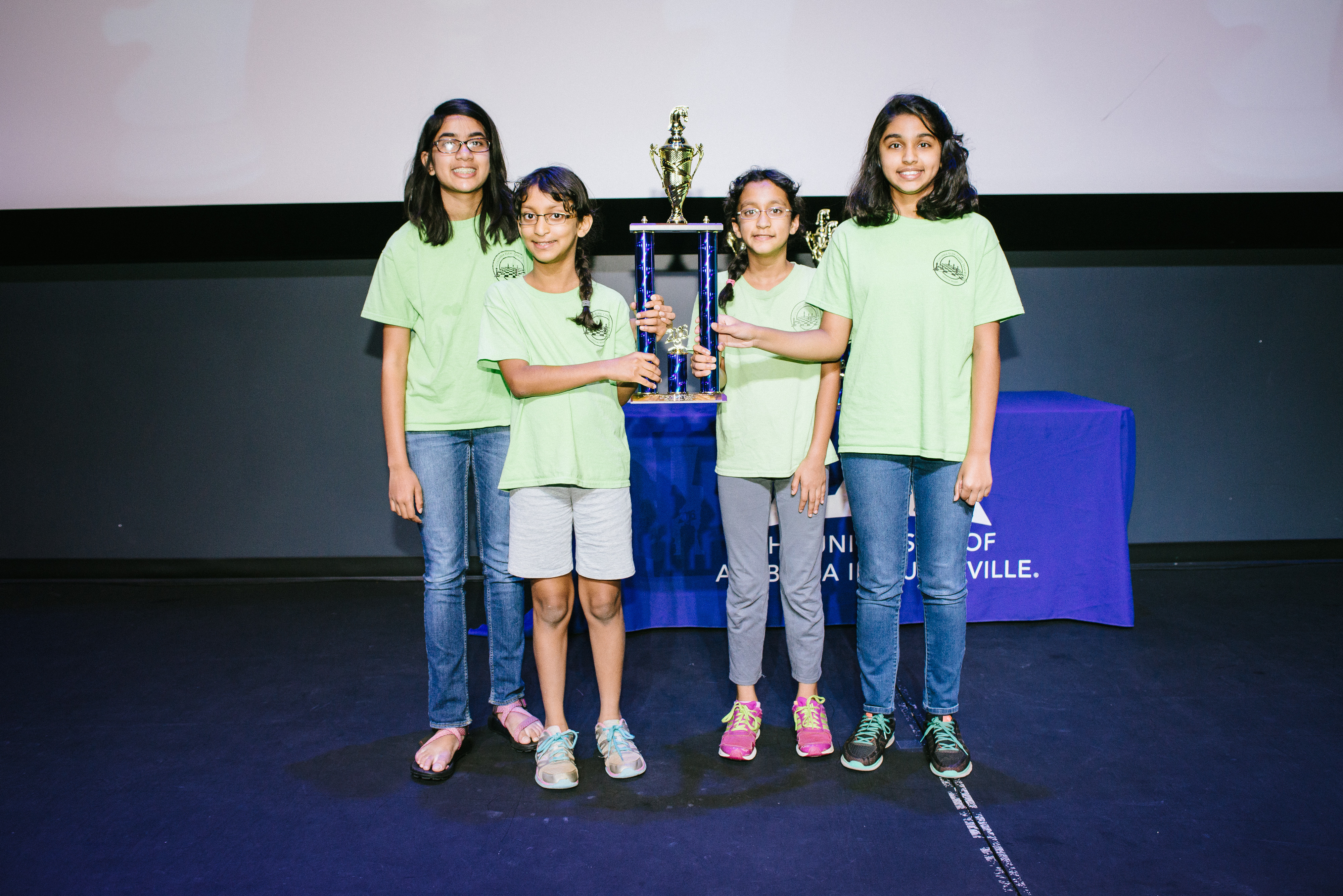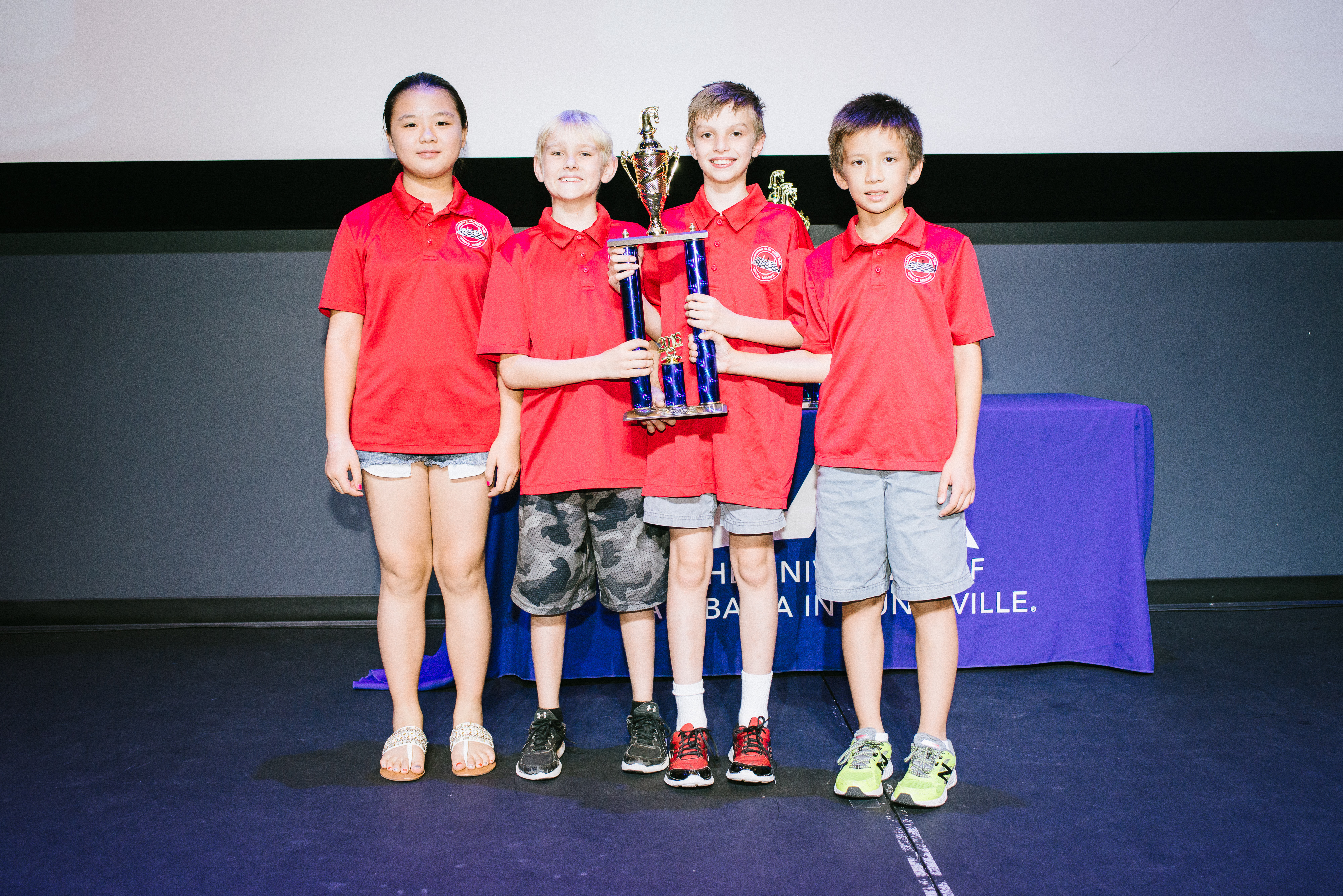 Rook Section
1. Discovery Middle: Will Bao, Hayden Billmann, Ben Kosan, Will Cox
2. Bob Jones HS: Douglas Zhang, William Spanier, Mark Skrabanek, Grace Billmann
3. Liberty Middle: Carson Boland, Sohan Mynampally, John Choung, Hesham Shikhtholth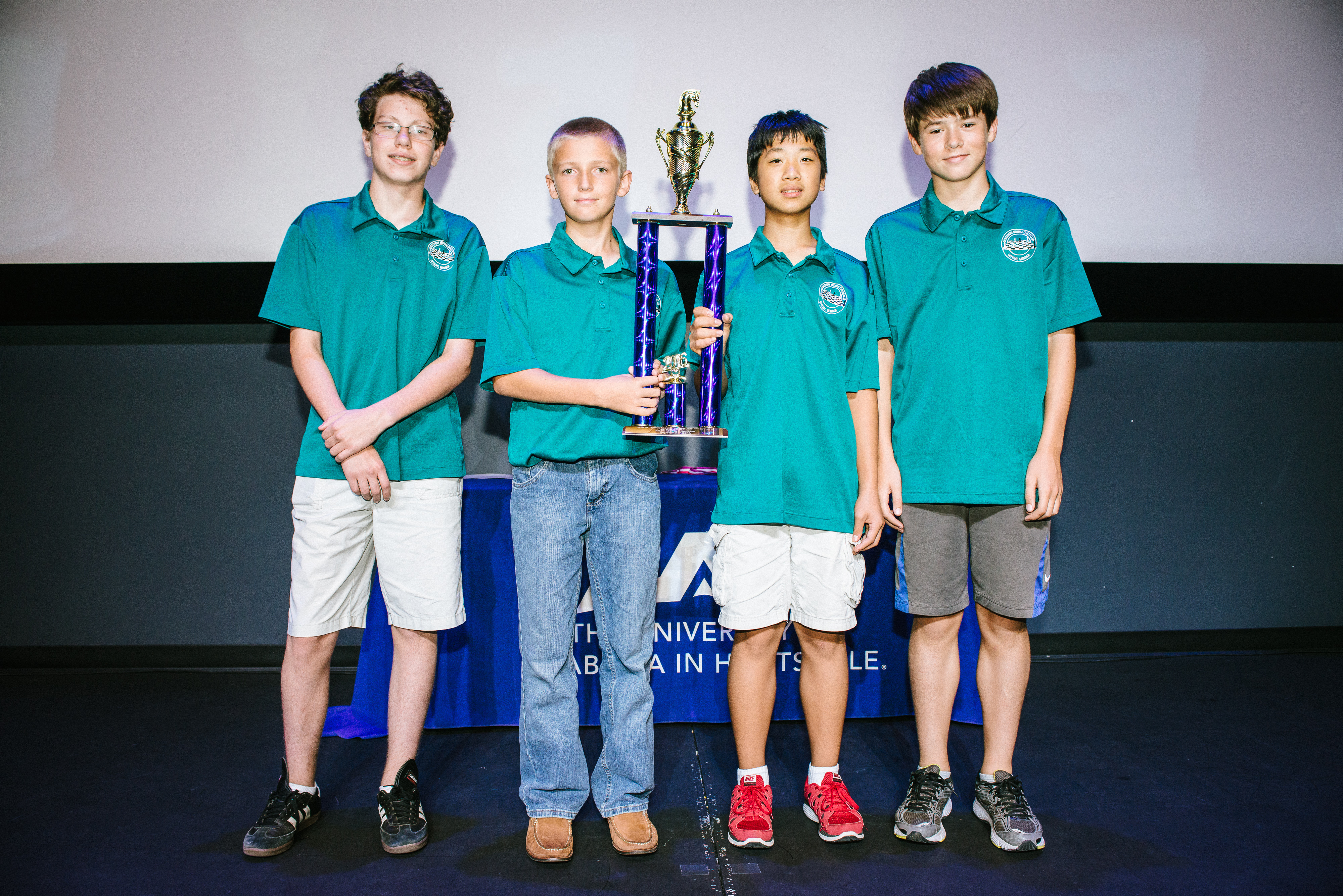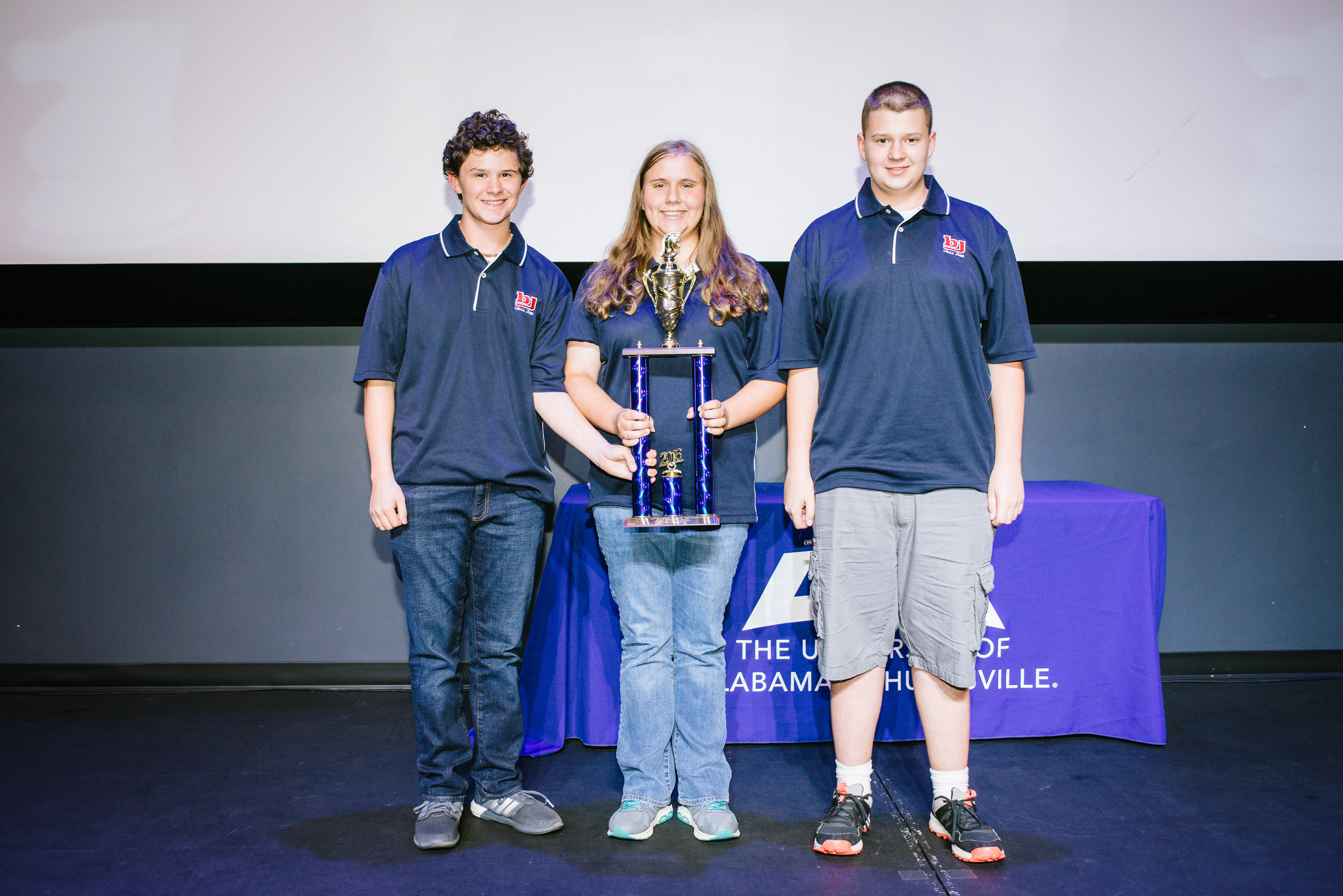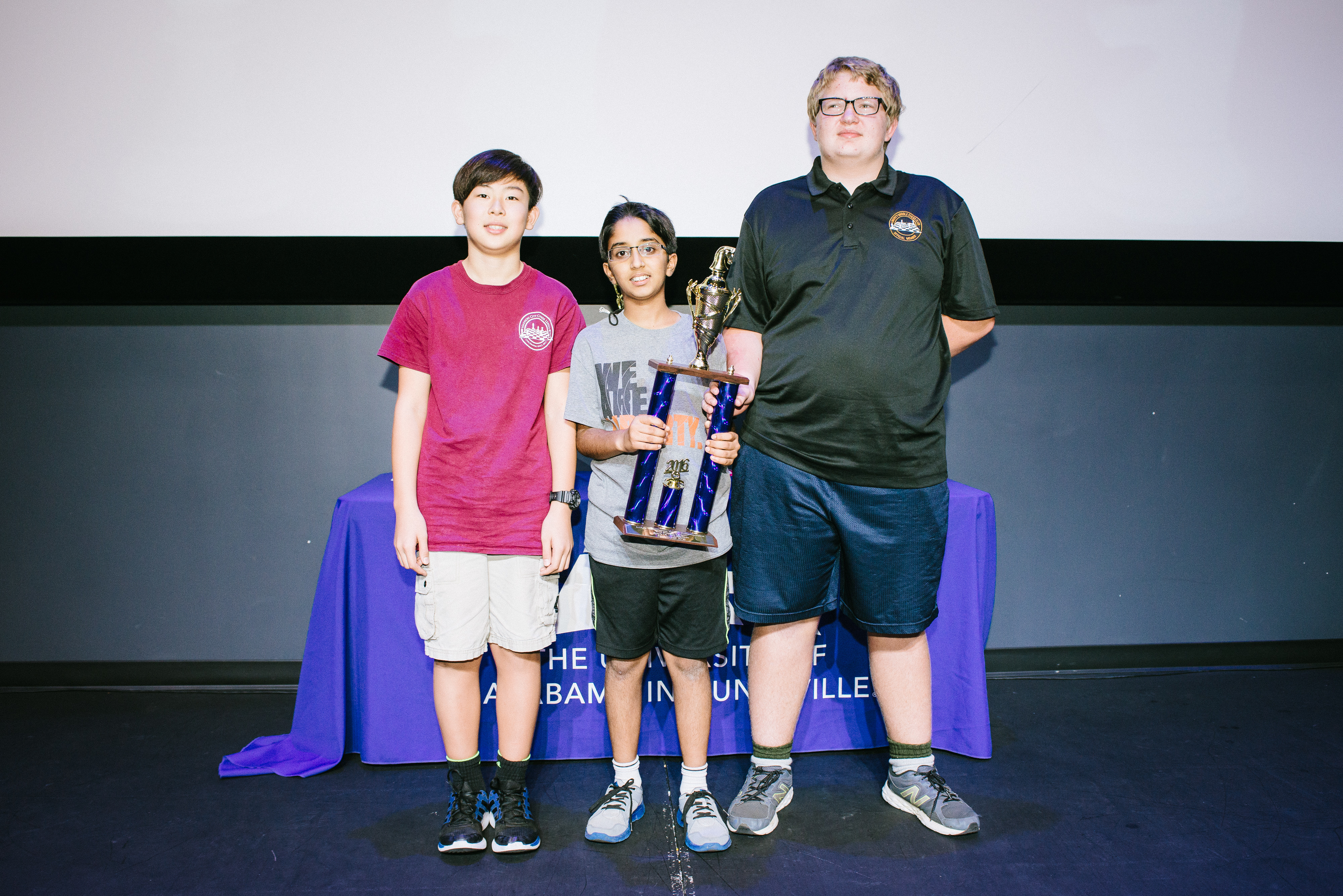 Photos by Scott Wilhelm.